Our wish is to bring out the natural beauty and power of skin,
and support the will to make
the world better
~Thoughts on the renewal of ULTIMUNE, Brand SHISEIDO's iconic serum~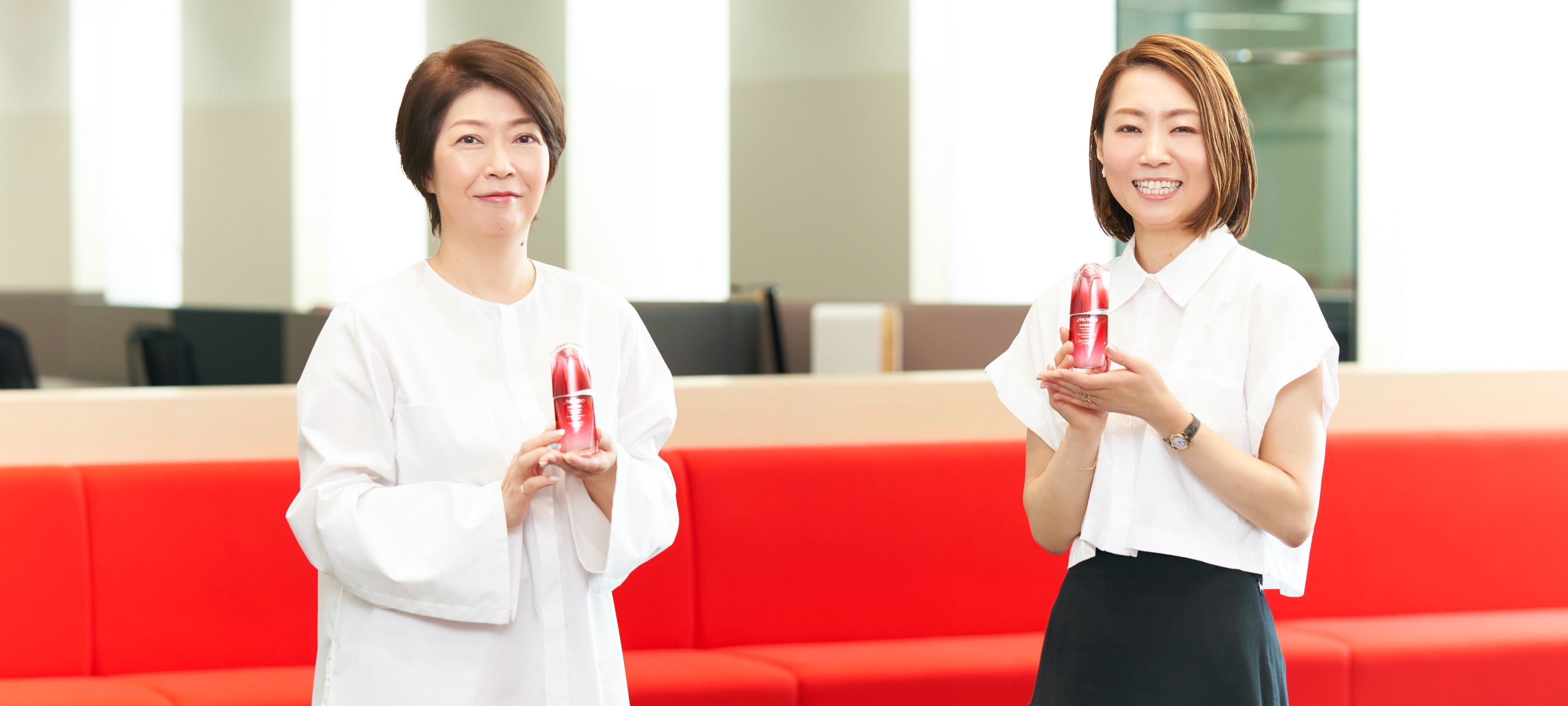 Shiseido Company, Limited is focusing on the skin beauty category to fuel the company's further growth and development. A new ULTIMUNE has been released by Brand SHISEIDO, the global brand that is a pillar of our skin beauty business. ULTIMUNE™ Power Infusing Concentrate III was launched on July 1, 2021 and subsequent dates in countries and regions around the world. Since its first introduction in 2014, and following its previous renewal in 2018, the product has further evolved to embody the new concept of beauty proposed by Brand SHISEIDO, The Lifeblood™*1. SHISEIDO has also introduced the Skin Visualizer, which allows for instant, touch-free measurement of "beauty circulation" inside the skin, and launched a new global campaign entitled "POWER IS YOU," as part of its proposals which promote "beauty" from a variety of angles. In this interview, we asked Chigusa Yamanoi, Senior Director of the SHISEIDO Global Brand Unit Core Platform Category, and Satomi Takeyama, Manager of the unit's In-Store Excellence Group, to share their thoughts about the renewal and background of its development.
*1

:The Lifeblood™ represents a new beauty concept, with the goal of bringing each person's beauty forward from within, and keeping it continually renewed.
People are taking more interest in their own "bare skin" all over the world
―First, what was the focus of this renewal?
Yamanoi This time, we focused on the point that people are taking more interest in their own "bare skin" across the globe. Recently, there has been more than the desire to make skin look beautiful、but an increasing need for fundamental care, or skincare, which reflects people's desire "to have naturally beautiful bare skin." In fact, the results of a global survey*2 on ideal skin conducted by Brand SHISEIDO revealed that more and more people" want the moment they feel their skin is beautiful to last longer." Moreover, especially in Japan, the most common desire was to "have beautiful bare skin," which accounted for roughly 70% of all needs described by participants.
Since its introduction in 2014, ULTIMUNE has been marketed as a serum that brings out the beauty of skin itself, with a focus on the skin's inner defenses. Now, with the interest in bare skin increasing, this timely renewal was aimed at delivering a solution that will help enhance the inherent power of skin to a greater extent.
*2

:Brand Shiseido Global Web Survey, October 2020, 1033 participants from Japan, 600 participants from each of US, China and Italy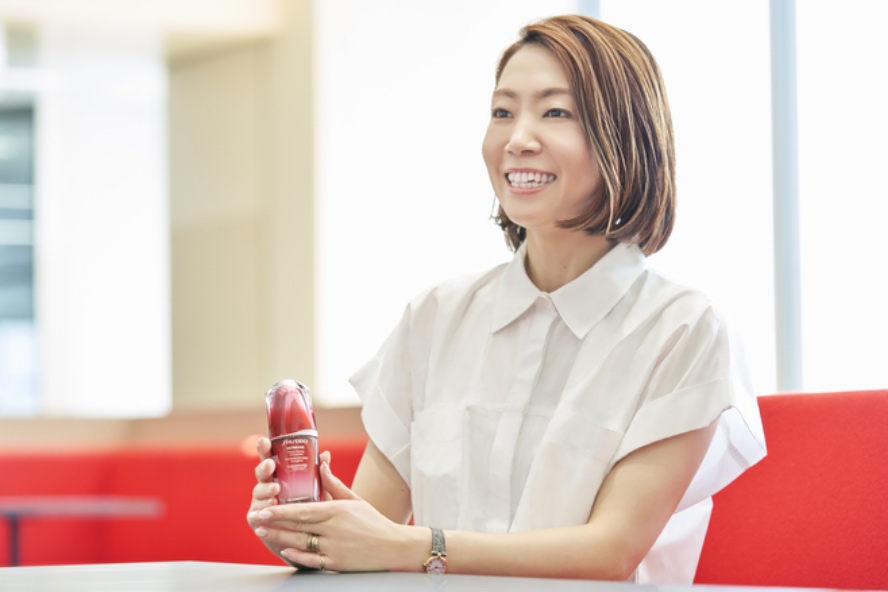 ―Do you think those changes in customer needs are also influenced by recent lifestyles?
Yamanoi
 In the aforementioned survey, we found that interest in "bare skin" has increased throughout the world amid the continuing COVID-19 pandemic. As we are advised to refrain from going out, we now spend more time at home observing our bare skin, and this, combined with a desire to take care of our skin which is exposed to friction and moisture from wearing a mask, has led to an urge to review our skin care. So yes, I do think the changes in our lifestyle under the COVID-19 pandemic had some effects. I myself began to have a desire to improve the condition of my bare skin, just from looking at myself in the mirror or my reflection in my computer screen during telework, as I now have more time seeing myself without makeup.
Bringing out the natural beauty of skin for each and every person
―Specifically, how do you describe the new advancement of the ULTIMUNE serum?
Yamanoi This time, in light of the heightened interest in bare skin, ULTIMUNE has evolved into an advanced beauty serum that improves the condition of beauty circulation and brings beauty out from the skin's foundation based on the idea of The Lifeblood™*1, a new beauty concept proposed by Brand SHISEIDO. This works with ULTIMUNE's unique new ImuGenerationRED Technology™ which helps strengthen skin's inner defenses. The result is smoother, more resilient skin with its radiance recharged, for a healthy vibrant look.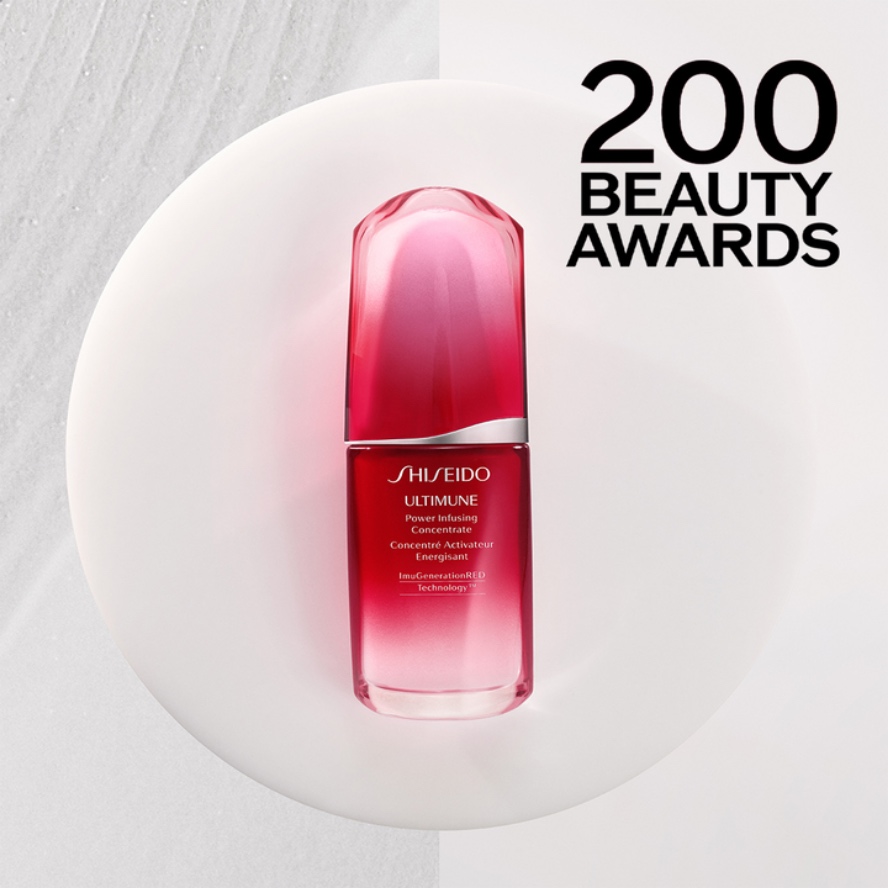 ―Who would you recommend the new ULTIMUNE to?
Yamanoi
 We would like our customers throughout the world to try it, regardless of age or region. As this serum is designed to bring out the natural beauty of skin, I definitely recommend it to anyone who wants to maintain the beauty of bare skin and nurture their skin.
Speedy device development in just one and a half years, down from the usual three
―Do changes in lifestyle also affect the customer brand experience?
Takeyama With lifestyle changes in recent years, various digital experiences are accelerating. Brand SHISEIDO has kept in touch with changes in society, transmitting information digitally through web consultations by beauty consultants (BCs) and live commerce, among other means. Meanwhile, our customers had continuously requested for the enhancement of actual in-store experiences, relating to "product experience," "skin measurement," and "communication with BCs." Therefore, it was essential to quickly develop systems that enable the personalization of products and experiences, as well as enable safe and secure "touchless" in-store experiences to be offered even in situations where physical contact is difficult. From this, the Skin Visualizer, a device that allows for the visualization of beauty circulation inside the skin in a contact-free fashion, was developed. With the Skin Visualizer, it is now possible to provide a new brand experience by fusing Brand SHISEIDO's beauty concept of The Lifeblood™*1 with digital experience.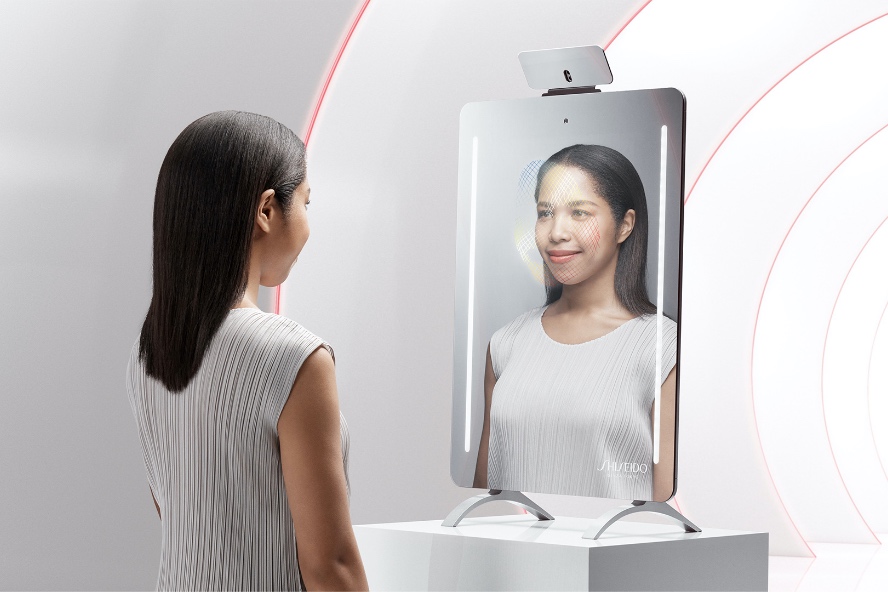 ―Are there any particular points to know about the Skin Visualizer?
Takeyama
 We paid a lot of attention to how the device allows for the measurement and visualization of "beauty circulation" inside the skin, without physical contact. The development of beauty devices usually takes about three years, but we developed the Skin Visualizer in one year and a half. This speed was achieved by working in collaboration with the Global Innovation Center, the development base of the Shiseido Company, and of course, thanks to the cooperation of each affiliated company. I think that, in particular, the fact that Shiseido possesses global-level skin data and knowledge contributed greatly. By incorporating a unique algorithm based on this data and knowledge, we were able to make possible the display of beauty circulation measurement results for each customer in an easy-to-understand format. Also, in addition to on the Skin Visualizer screens at stores, we have unified the designs of all customer oriented interfaces, including the brand website and web consultation pages, so that we can communicate with each customer in a consistent manner.
―What did you struggle with during the development?
Takeyama
 As I mentioned, we advanced the development in a short period of time. So in fact, we had numerous development and modification tasks until the very last minute. So every day, I was anxious about whether we could really introduce the device on time. When it was finally completed, I was just so eager to see how customers react to their experience at the store, and to hear their feedback as soon as possible. I wanted to confirm that what we offer is what our customers really wanted, experience-wise.
―What was the response like after the introduction?
Takeyama
 There were many happy comments from customers who had not been able to experience skin measurement in a long while due to effects of the COVID-19 pandemic. They said, "I finally had my measurement done contact-free!" We also received comments such as "It feels personal, because the condition of my own skin is visualized" and "They not only proposed products recommended for my skin's condition, but also let me take the measurement results home with me, which will be helpful in the future." Hearing these voices made me feel truly glad that we were able to introduce this service.
Our wish is to empower everyone to release their inner beauty and power, and support the will to change the world for the better
―Finally, please share with us your thoughts and passion about the new global campaign "POWER IS YOU"
Yamanoi
 As we adapt to new lifestyles amid rapid changes day to day, the way people interact with each other is also changing. Rather than focusing only on the pursuit of material wealth, people are starting to find value in products or actions that build self-respect and celebrate diversity. In this era of the New Normal, I think we are pursuing true value for ourselves as well as for the world.
We hope that the ULTIMUNE serum will bring out the natural beauty and power of the skin, encourage and inspire all people, and become a powerful force to move our world. We put these thoughts into the global campaign POWER IS YOU. We believe that these thoughts can change our society for the better, even little by little. We hope to continue to convey this strong message to the world.
Overview of Global Campaign POWER IS YOU
This global campaign has been airing since July 1, 2021. Singer/songwriter Hikaru Utada, actress Ursula Corbero, and professional footballer Megan Rapinoe are featured ambassadors. POWER IS YOU is a message that resonates with Brand SHISEIDO and with women who are active in various genres of culture, sports, and social activities, and Brand SHISEIDO. The message carries the idea that the inner strength and beauty that every person is born with, regardless of nationality, age, or gender, will be the driving force to change the world for the better. Through their stories as ambassadors, the campaign celebrates the beauty of each individual and promotes actions toward a more diverse society.