Message from CEO
OUR MISSION IS
BEAUTY INNOVATIONS
FOR A BETTER WORLD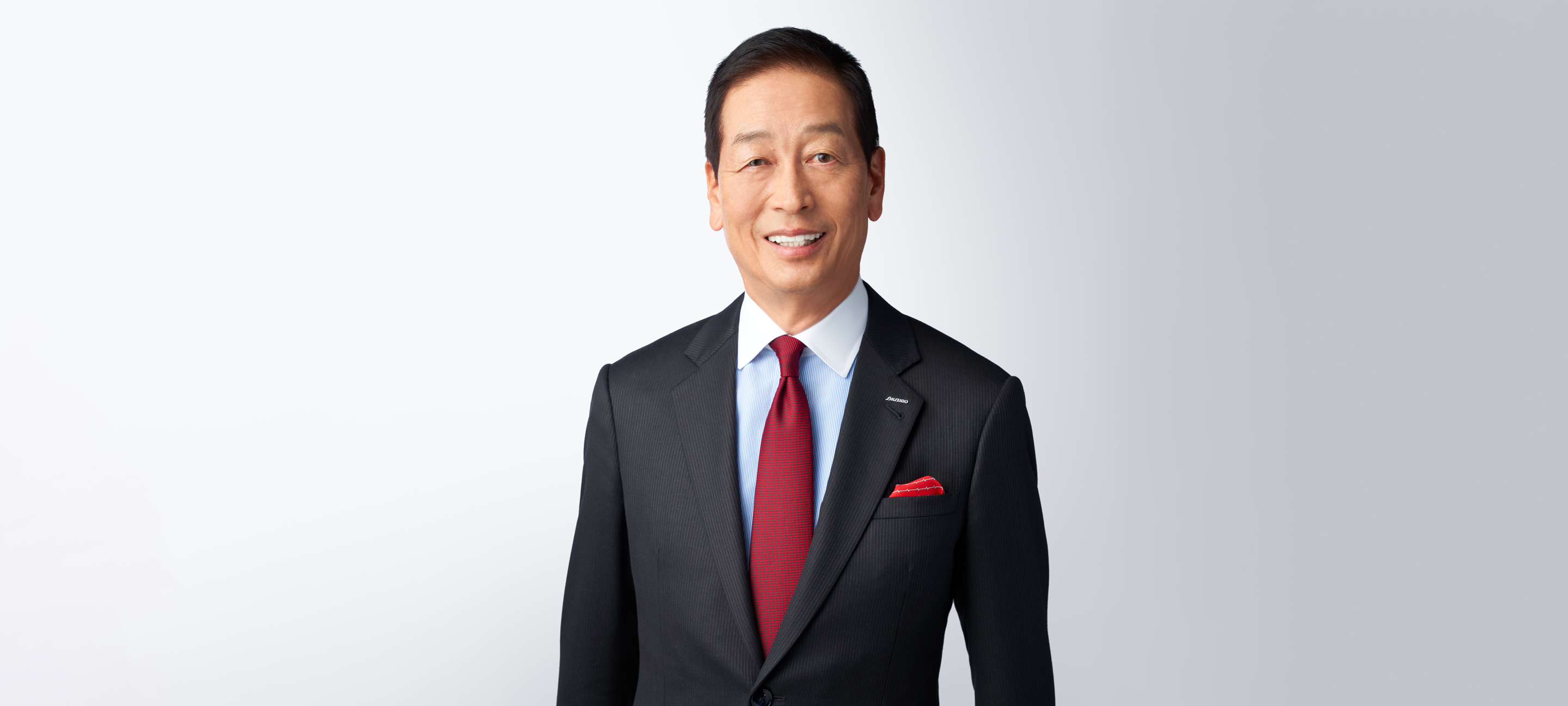 In 2022, we marked an incredible milestone and celebrated the 150th anniversary of our founding. Now, with our sights set on the next 150, we kick off 2023. This will be a dynamic and prosperous year; a time to go after our goals and create our own opportunities. It will mark an important shift to a more proactive stance in the global market.
Alongside newly appointed Chief Operating Officer Kentaro Fujiwara, I'm dedicated to strengthening executive leadership and steering the company toward growth to "Be a Global Winner with Our Heritage." With the utmost belief in the power of beauty—the heart of our business—I'm committed to working with colleagues around the globe to pursue our mission, "BEAUTY INNOVATIONS FOR A BETTER WORLD."
Your continued support is deeply appreciated.
Masahiko Uotani
Representative Director,
Chairman and CEO
January 2023