Society
Advancing a society that embraces diversity through respect, and supports lives of beauty.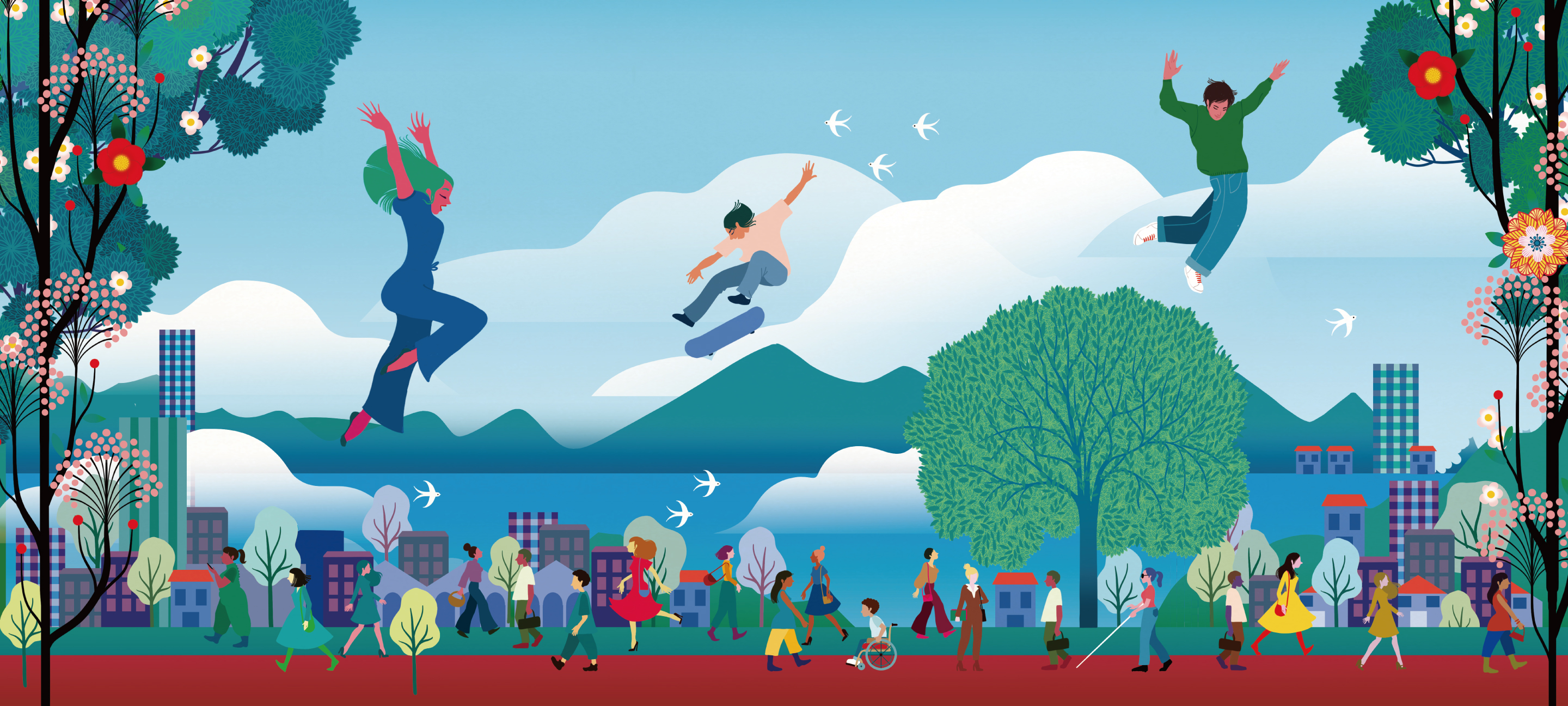 Since our establishment in 1872, we have offered products and services to enrich the lives of people everywhere, responding to everchanging social values and the diverse needs of humanity.
The prolonged COVID-19 pandemic that has spread worldwide has had an unprecedented effect on society and has forced many people to question their beliefs and re-examine the way they live. In particular, it has had significant consequences for groups who were already exposed, such as highly vulnerable women.
Going forward, we strive to promote a broader range of social values. By offering various avenues of education, we aim to move away from monoculture, stereotypes, prejudice, and discrimination to nurture a society of diversity and inclusion.
1. Advancing Gender Equality
2. Empowering People Through the Power of Beauty
3. Promoting Respect for Human Rights
At Shiseido, respect for human rights is at the core of our DNA. Across our business, we are dedicated to respecting and protecting the rights of our diverse group of stakeholders, including business partners and employees.
We are committed to eradicating human rights issues — including forced labor and child labor — as well as workplace harassment, which is an issue that has become more prevalent due to changes in social structure and the rise of more diverse values. We are aware that failure to take appropriate action against such issues poses great risk to our company and all our stakeholders.
Across the Shiseido Group, we have standards and policies in place to guide our actions when it comes to human rights. Based on the Shiseido Code of Conduct and Ethics, which stipulate the mandatory behavior expected of every individual working for the Shiseido Group, we ensure that our business is always conducted according to high ethical standards.
Respecting Human Rights and Ensuring Responsible Procurement
Human Resources