Collaboration is the Key to Shiseido China's
Innovation in the Post-Pandemic World.
~How Shiseido China Plans to Collaborate with the Best Experts to Spark Innovation.~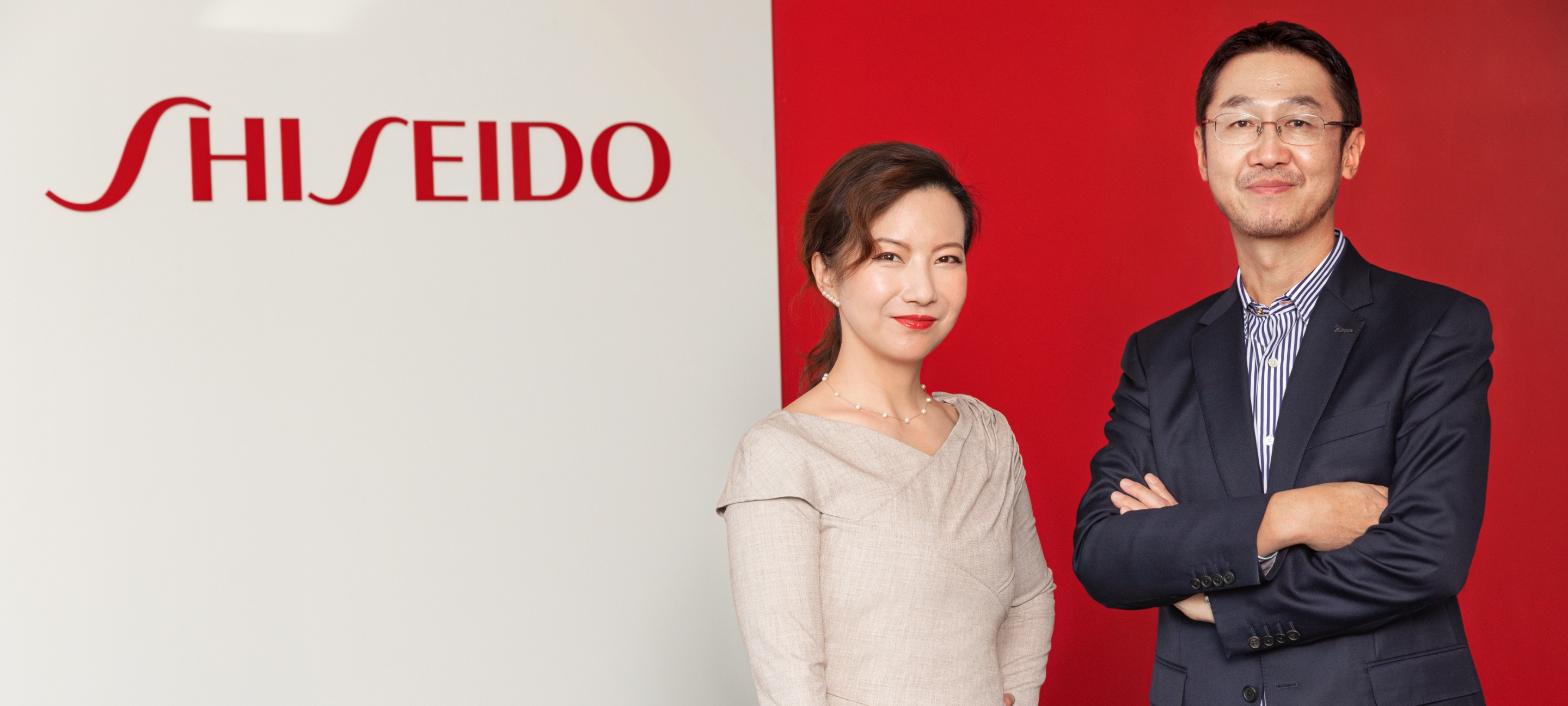 Innovation has always played a critical part in Shiseido's product development. Since the pandemic, China has become one of the primary markets for Shiseido. We spoke to two Shiseido employees from different departments on how they collaborate to spark innovation in China.
This article is a joint interview with two Shiseido employees: Carol Zhou, Head of Business Innovation Office in China, and Shohei Tamura, an award-winning scientist and the President of China Innovation Center.
PART 1: Blank piece of paper to building our own innovation
―Please tell us about what it was like joining Shiseido. What was happening in the Chinese market and what was your approach to building innovation for Shiseido?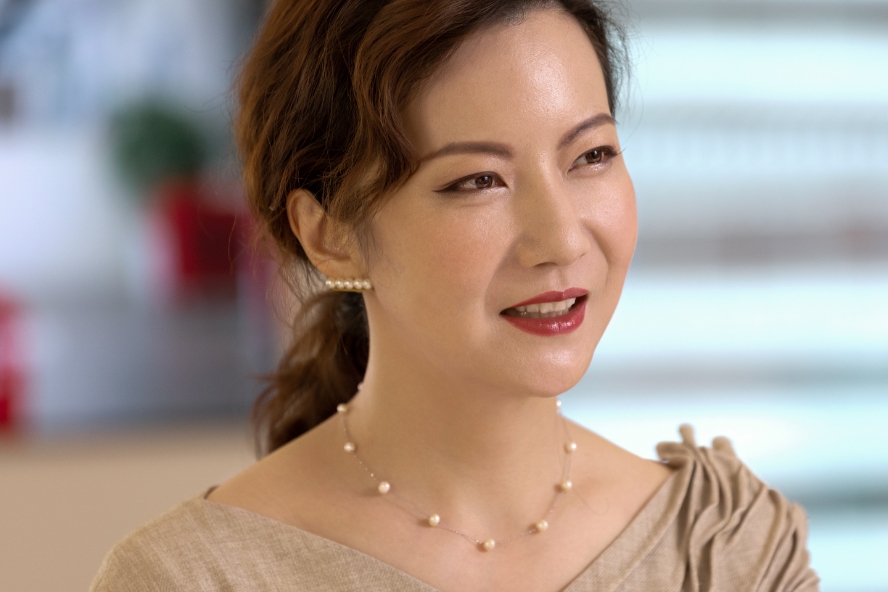 Carol: I joined Shiseido in January 2019, where their Chinese market witnessed unprecedented burgeoning eCommerce sales. China was evolving from, "the world's factory," to becoming a global innovation hub that enables new technologies and business models.
Shiseido had a bold vision to set up this new division (China Business Innovation and Investment Office) to create new consumer value in China, which was never done before. My career has always been about innovations, where I helped launch many brands and services at multinational companies such as Unilever, L'Oreal, Amway, Burberry, and Marriott. I was very excited to help create and build this ambition for Shiseido.
―When you are talking about Shiseido's ambition and goals, were there any obstacles for the company?
Carol:
 When I first onboarded at Shiseido, I attended many conferences and events that were part of the innovation ecosystem. Oftentimes, most attendees were primarily tech companies or companies that have been collaborating with these companies. Shiseido was not one of them. When event organizers and attendees see Shiseido, they always ask, "Why are you here?" I had to explain our vision and ambition to create new value in China. It took a while to build relationships with the various groups. Now, whenever they need to inquire about innovation in beauty or about the Chinese consumer market, I am the person that they reach out to. It has taken some time for Shiseido to build credibility on innovation in China, but eventually, we were able to achieve this. The company has always been innovative, but we didn't actively speak about them. The time is now, and we should do more.
―Would you say that Shiseido's history in innovation is the strength in today's Chinese market?
Carol:
 China is one of the world's largest digital economies, with over 30% of all retail sales coming from online with nearly one billion internet users. The rate of adaptation for new technology is very fast here. Oftentimes we call it "China Speed" because things can change at the drop of a hat. The ability to be nimble and agile has become the focus of many startups because consumer preferences are changing quickly. However, great brands take time to build. These brands need to deliver authentic, consistent experiences across multiple platforms and consumer touchpoints. Shiseido has delivered many great brands and services throughout its 150-year-old history. It has built the foundation, where combined with cross-collaborations with new startups, can result in many exciting and breakthrough innovations. In addition, Shiseido as a brand is seen as a guarantee for safe and quality products. These are strengths in today's Chinese beauty market.
―When it comes to understanding the Chinese market and the unique innovation that's happening there, how has the business potential expanded?
Carol:
 The concept that your appearance outside is inseparable from our feelings inside is gaining momentum, especially after Covid. More consumers are embracing holistic beauty – a concept that connects the appearance of your skin to daily habits, lifestyle, and level of well-being. With that, we are looking into inner beauty businesses and also new business domains such as post medical treatment care and functional skincare which can help with recovery time and longer lasting results.
Part 2: Shiseido's innovation approach
"Shiseido's strength is within our historical knowledge in dermatology and technologies that combine optimal materials for better usability and commercialization."
Shohei Tamura, President of
China Innovation Center.
―What are challenges when it comes to R&D in the beauty industry in China?
Tamura: Chinese customers are new technology adopters. Because of this technographic behavior, OEM manufacturers in beauty businesses are willing to invest in new technology. We have seen an acceleration in new technologies available to consumer products in the beauty industry. While this is exciting, we have also seen a lack of quality assurance as competition grew. Government officials saw this acceleration of products as an issue, and this year there has been a revision in quality assurance in cosmetics legislation to uphold safety.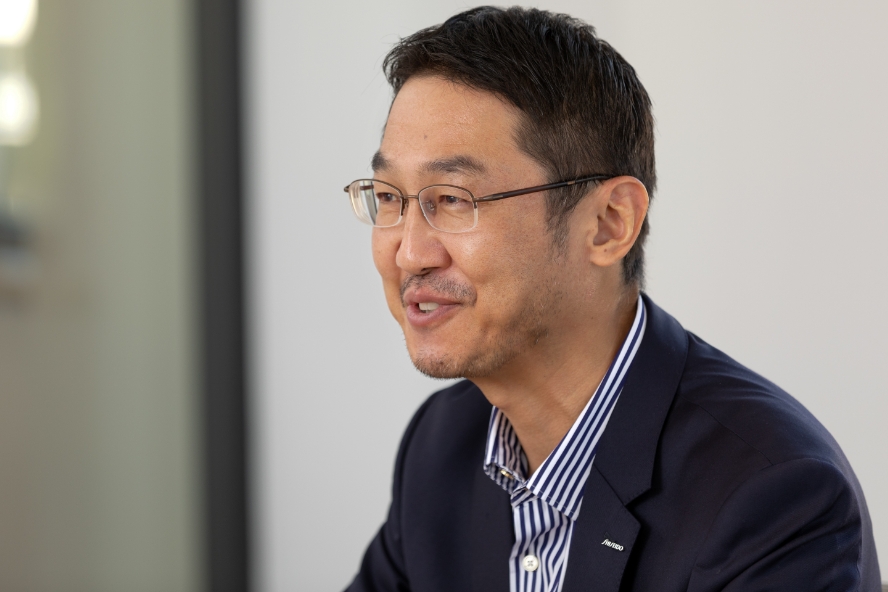 ―How does Shiseido collaborate with local companies? How does the research department in Shiseido Headquarters play a role in this collaboration?
Tamura:
 Shiseido's strength is within our historical knowledge in dermatology and technologies that combine optimal materials for better usability and commercialization. Our products are successful because they are backed by our research.
We believe that successful innovation initiatives are built from collaborations that are mutually beneficial to the participating parties. Companies in China acknowledge Shiseido's influence in research, and collaborators are guaranteed our headquarters' strong support. Our headquarters support our collaborators by providing historical knowledge in skin physiology, providing advice on solution-based mixtures, and handling basic safety precautions in production.
―From your perspective, what are Chinese customers looking for?
Tamura:
 From our research, we found that Chinese customers acknowledge that there is a strong link between health and beauty. Rather than using beauty as a coping mechanism, they see beauty as a preventative measure. With that said, we are working on beauty products that focus on holistic beauty. There has also been a change in how consumers perceive Chinese beauty products, where young people are actively seeking Chinese brands in their daily routine. We also believe that Chinese consumers want better products to sustain their ideal lifestyle. With that mindset, Chinese consumers will continue to seek quality products.
"Unlike the West or even Japan, Chinese startups grow quickly. These startups can grow upwards of 500 million RMB in less than two years. Speed of access to brands and having the right collaborators are key factors in innovation in China."
Carol Zhou, Senior Vice President,
China Business Innovation & Investment Office
PART 3: Collaborative approach to innovation in action
―Can you tell us a little bit about Business Innovation Office?
Carol:
 The Business Innovation Office is a location where we work with local partners who have the market and product insights. Our collaborators can range from hospitals to dermatologists who have those insights to build quality products. For example, one of our current projects is around functional dermatology and medical aesthetics, where we will collaborate with experts in this field to develop new formulas.
We also had the vision to utilize our innovation hub as a community for startups. This year in August 2021, we created our own Shiseido Beauty Innovations Fund to invest in uprising startups in the early stages that fit with our strategic goals. Compared to the West or Japan, Chinese startups grow quicker. These startups can grow upwards of 500 million RMB in less than two years. Speed of access to brands and having the right collaborators are key factors in innovation in China.
Shiseido has historical knowledge and expertise in skin beauty, combined with the creative business models and consumer insights from these startups, we hope to create true consumer value and achieve new business growth.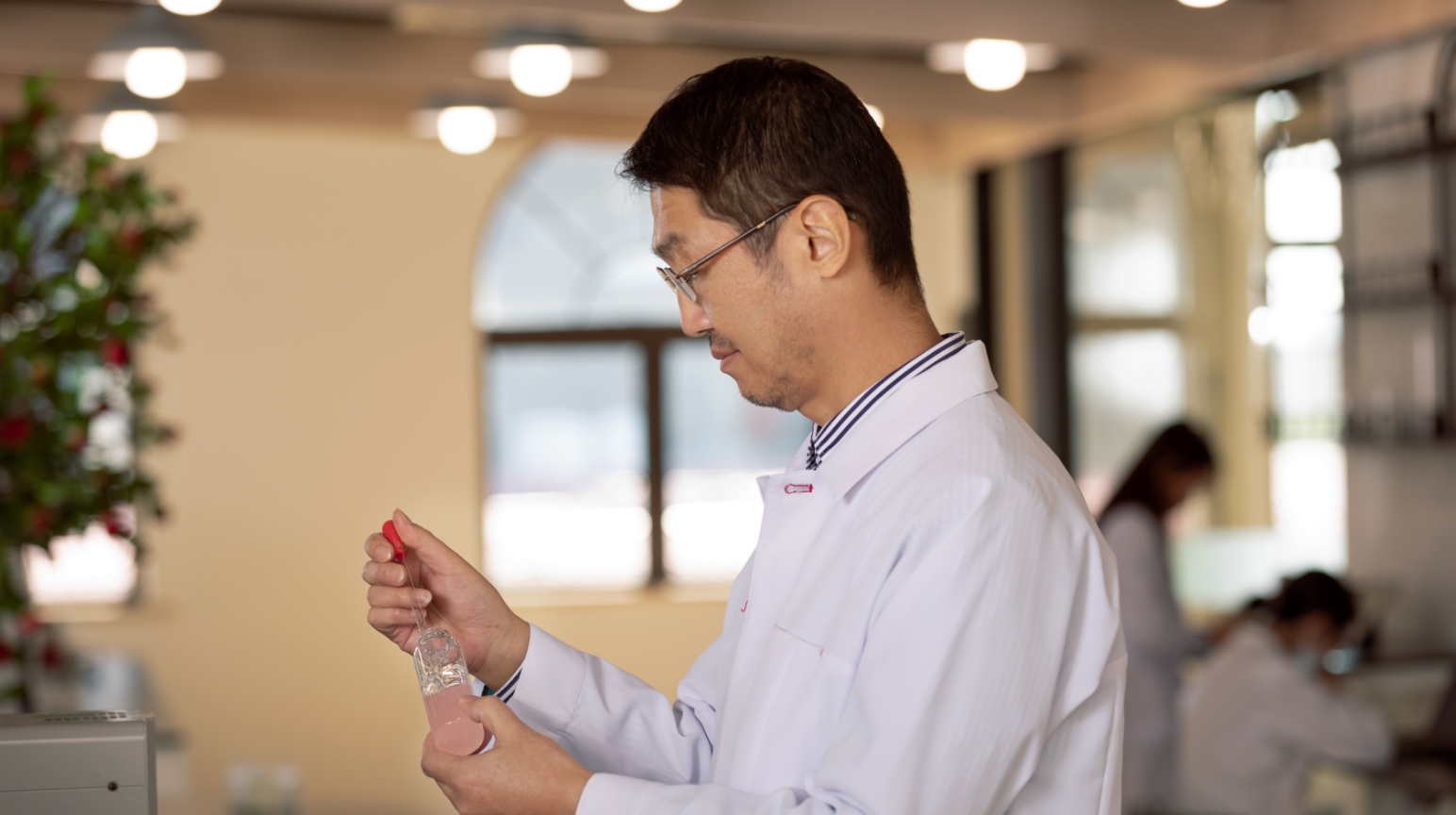 ―What are the benefits of establishing a presence in Oriental Beauty Valley as Shiseido set up its third innovation center there in 2021?
Tamura:
 Oriental Beauty Valley is an innovation hub in the southern part of Shanghai. The location is an influential innovation area for research and development for beauty and cosmetics companies. The city of Shanghai is actively supporting the location as an innovation hub, and it is receiving considerable attention in China. Many cosmetics-related factories and research institutes have already entered this space. What is appealing about the location is that it brings brands that make products and researchers to push the competition to innovate. This place has attracted many food and pharmaceutical companies to develop products and attracted universities and bio-tech research institutions to accelerate innovation.
On top of the synergy that Oriental Beauty Valley has cultivated, Shiseido received support from the local government. They offer consultation if our team runs into any barriers, and they provide connections with companies. For example, the day after our opening ceremony (Shiseido's new R&D base lab opened in Oriental Beauty Valley on October 27, 2021), the government helped us invite various R&D executives from cosmetics-related companies and university professors to our forum. We believe that Oriental Beauty Valley is an excellent place to collaborate with external research institutes and companies to push innovation.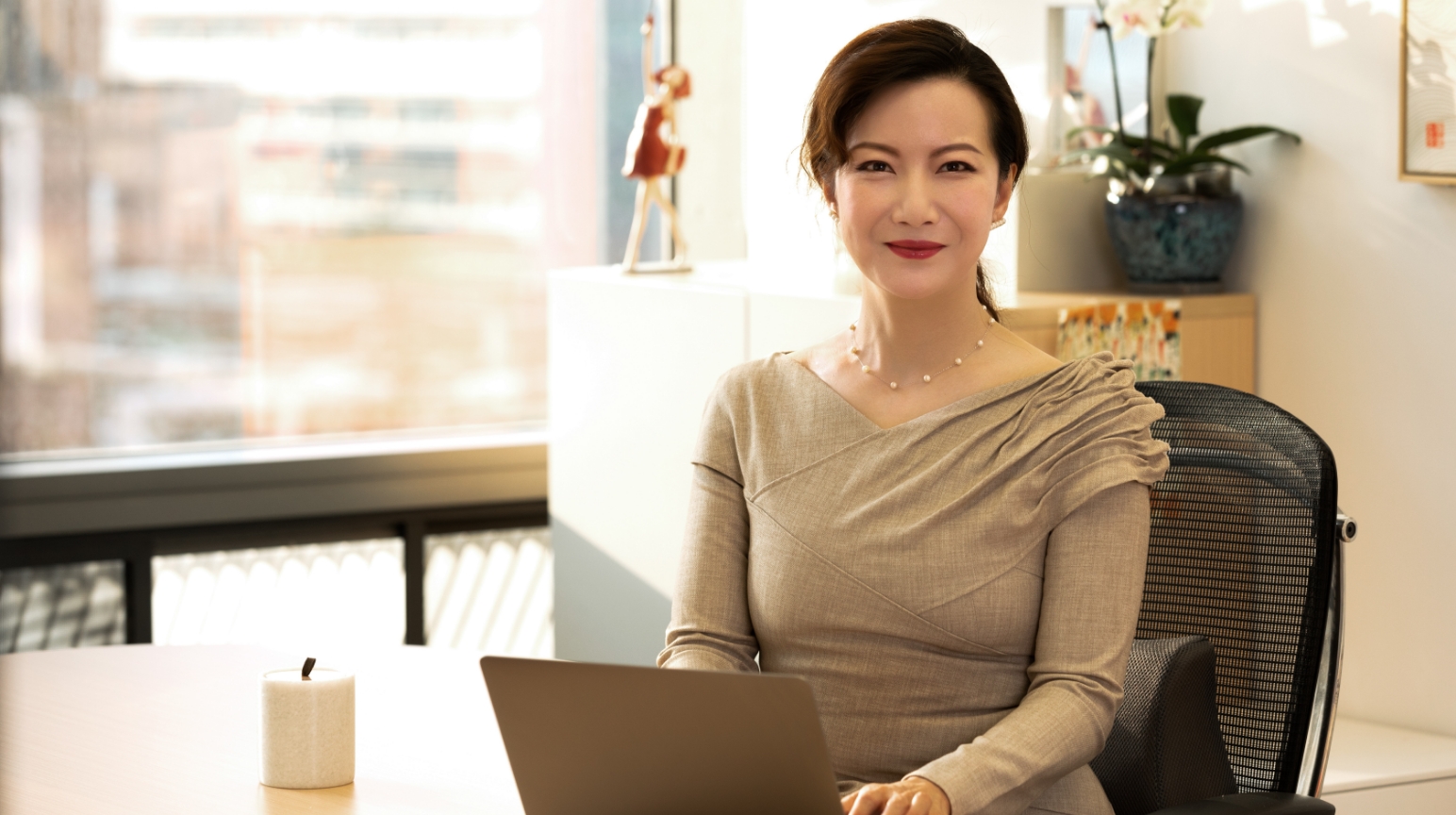 ―Please share with us your thoughts on the Post-COVID world for Shiseido?
Carol:
 China is 27% of the overall business (as of FY2021) and the biggest international market for Shiseido. We have much more responsibility to drive the business and be invested in understanding what is happening to our core consumers here.
Consumers are a lot more concerned about health and wellness, not just physical, but mental as well. A lot of the elements that are beauty related expanded during the pandemic - immunity related sales for supplements increased and at home fitness has really grown tremendously. Health and wellness is becoming more important and changing in the Chinese market. Chinese consumers don't talk about mental wellness, but people are putting more importance on mental wellness after experiencing the lockdown.
"We are launching INRYU, a new ingestible beauty product that focuses on "inner beauty" that will improve the health and beauty of your skin."
Shohei Tamura, President of
China Innovation Center.
―Please tell us how you are incorporating the concept of 'inner beauty' in your products.
Tamura: For many years, Shiseido has studied beyond the surface of our skin. We have focused deeper into how our products can affect our bodies. In 2022 we launch INRYU, a new ingestible beauty product that focuses on "inner beauty" that will improve the health and beauty of your skin. The product is in the form of a tablet.
The planning and product designing was in collaboration with Carol's CBI team (China Business Innovation & Investment Office) and the Japanese research division from the GIC. InRyu was received well by our testers where they said it was easy to use and effective. The product will be produced in Japan and distributed throughout China through eCommerce.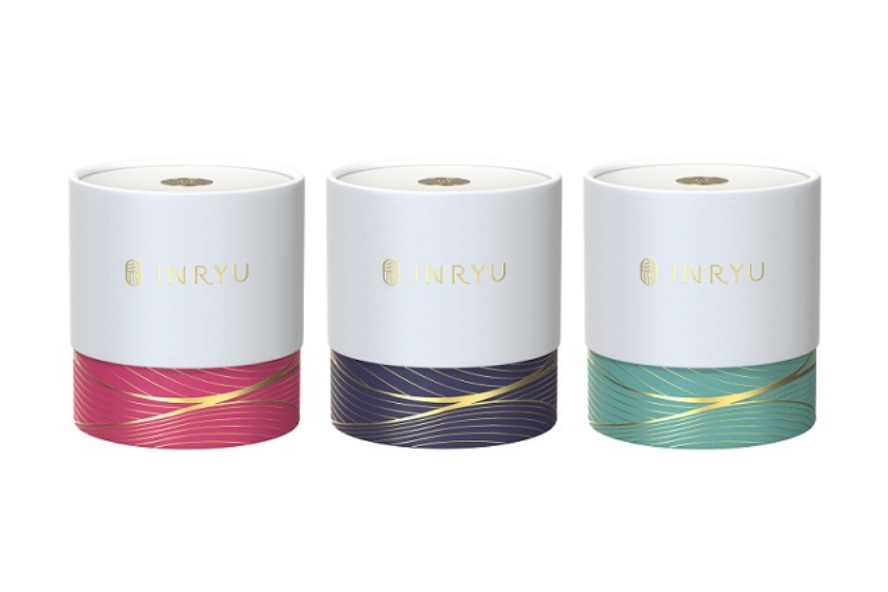 ―From your point of view, after the pandemic how should beauty innovation evolve?
Tamura:
 When COVID is over, people will be excited about reconnecting with their friends and loved ones once more. Within those moments, we think there will be opportunities for consumers to reflect their identity in character, personality, and what they want for themselves. In other words, I think people will strongly demand the best for themselves. If we follow this logic of people wanting the best for themselves, consulting real beauty professionals with expertise will be in high demand. We think there is a clear role for science to play within that consumer journey when consumers will seek customized products to obtain their ideal beauty.
"I would like people who will continue to innovate and improve this world."
Shohei Tamura, President of
China Innovation Center.
―Please tell us what it is like to work at Shiseido China and what it is like working in your team?
Carol: This is my seventh company, I've worked at an American, French, British companies, and this is my first Japanese company. What I really appreciate about working at a Japanese company is how humble everyone is with their own achievements. Their humility and respect for one another encourage a team-oriented environment.
When it comes to my team, I want everyone to feel like they can bring their best selves in a flexible working environment. I set clear, transparent communication and expect that each of us brings our professional commitment and personal accountability to work. I believe that the best culture is built on respect, honesty, and caring for each other, and this leads to a winning team.
Working at a global company may have its challenges, such as not being able to react faster than the local startups. However, I feel there is a sense of pride working here at Shiseido. They have pride in producing the highest quality brands and maintaining loyal customers for over 150 years from around the world.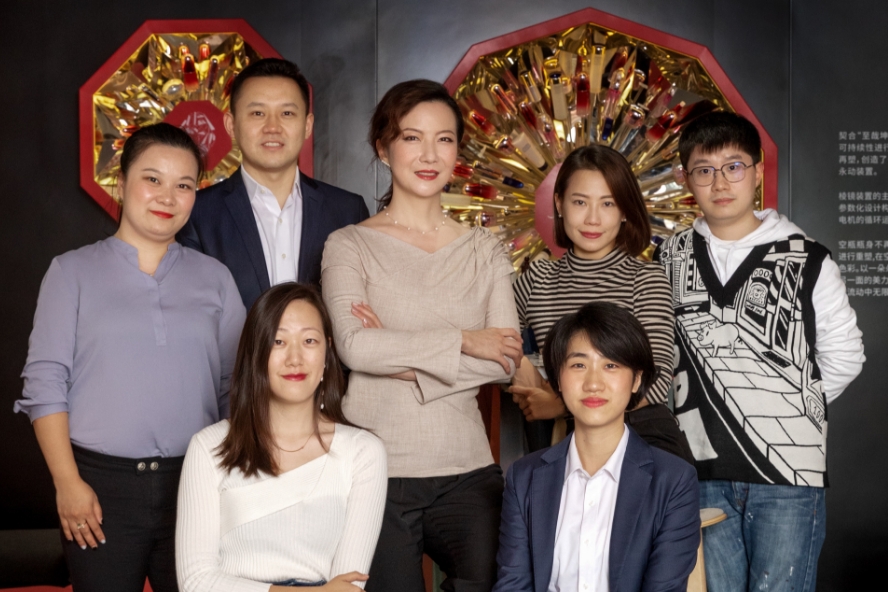 ―Last question, what kind of colleagues do you want in your team when you are researching and developing meaningful products?
Tamura:
  I would like people who will continue to innovate and improve this world with others who have a strong sense of purpose while upholding our mission, BEAUTY INNOVATIONS FOR A BETTER WORLD. Above all, I like people who like cosmetics. I think it's fun to work with somebody who has a sense of aesthetics.
Relevant Links
●"Shiseido China established Beauty Innovation Fund for investing in startups"
●"Full-scale R&D activities started at the Shanghai Fengxian Branch, Shiseido China Innovation Center"
●"Shiseido launches INRYU, a new inner beauty brand"