"Vision for the 150 Years to Come" by the staff members who joined Shiseido in 2022, the 150-year anniversary of foundation
~the unique passion created in the "PEOPLE FIRST" workplace~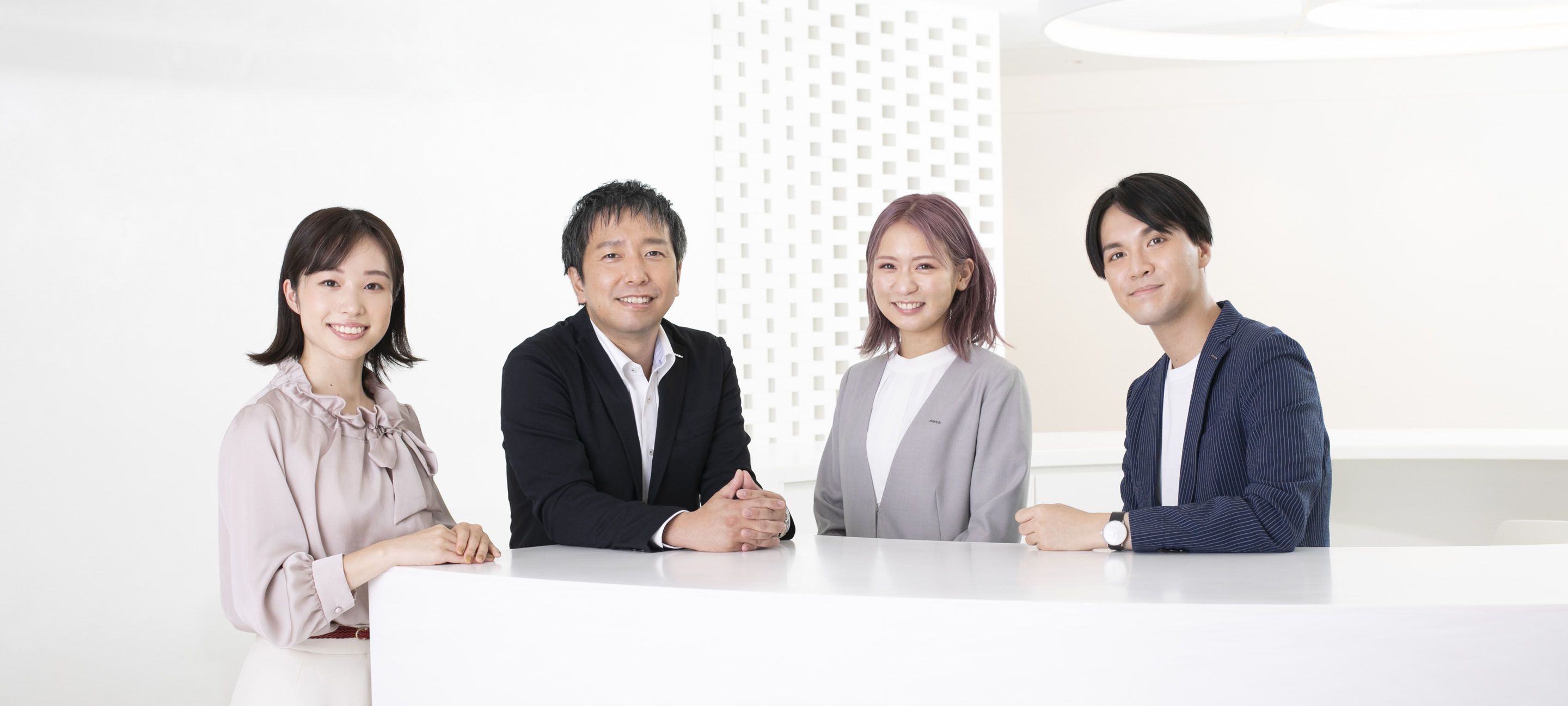 Shiseido was founded in Ginza, Tokyo in 1872 and reached the 150-year milestone from its foundation in 2022. With the unchanging mission "BEAUTY INNOVATINOS FOR A BETTER WORLD", Shiseido is taking another step towards shining over the next 150 years.
As defined as one of OUR DNA "PEOPLE FIRST", Shiseido has seen "people" as the source of value creation since the foundation of the company. Human resources are highly important assets in realizing our company mission, and we believe that human resource is the force that leads the creation of values.
On this occasion, we interviewed 4 staff members who joined Shiseido in 2022, the milestone year of the 150th anniversary of our foundation, with the theme of "what we can do ourselves to continue shining 150 years into the future".
"Respecting the diversity of beauty and creating products that support the feelings of people"
―Pham Minh Tuan, Marketing Field
―What are the values you see as important?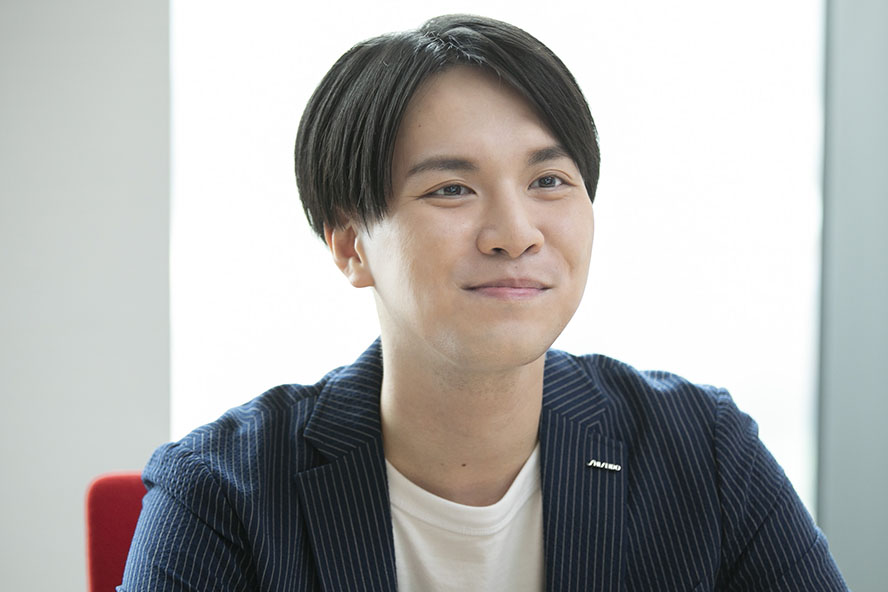 Pham: The value I see as important is "Embrace the differences".
I moved from my home country Vietnam to study at an international university in Japan, and I have come to realizations through meeting people from different countries.
I previously had fixed ideas about what beauty is, for example what the ideal skin color, the mouth or eyes should look like. However, beauty is not limited to a single definition, and each person has their own beauty.
This not only applies to how people look, but also how people think or perceive things. I believe now that individual differences create new values.
―Why did you decide to join Shiseido?
Pham:
  The visual image with 12 women from diverse backgrounds wearing the same lip color, its expression of beauty and shine in the image caught me and made me become interested in the cosmetics industry.
Through my previous work and in the process of looking for a new job, I felt that Shiseido is a company that places special value on diversity. The welcome package I received when I joined the company was labeled "LOVE THE DIFFERENCES.", which assured me of the company's support for diversity.
The work environment incorporates many people of diverse nationalities and backgrounds, resulting in various realizations and ideas from multifaceted perspectives and creating a company with strong people power.
―What are you looking forward to working on at Shiseido for the 150 years to come?
Pham:
 I would like to communicate to the world the positive aspects in traditional Japanese cultures, such as simplicity and depth in a modern way. While we are entering in to a new world such as metaverse, despite some positive aspects, this may put an even greater social pressure on people as they get more exposed to processed beauty. This is why I believe that it will be important for cosmetic products to provide new value and experiences in selfcare.
Our mission is to realize a society where every person shines in his or her own uniqueness and feels happiness. The world has changed dramatically in the past 150 years; however "human feelings" remain unchanged in the 150 years to come. I would like to develop products and communicate information that makes people happy while valuing the excitement and thrill of using cosmetics as the starting point of emotions. Get ready to be excited seeing it in action!
Pham Minh Tuan (mid-career entry in July 2022)
Marketing Department in SHISEIDO Global Brand Unit at the Global Headquarters.
Originally from Vietnam, Pham joined Shiseido after engaging in cosmetic product development at another company and is currently involved in marketing operations at "SHISEIDO" brand.
"Providing more options through the power of research and development to create a happier future"
―Miki Kihara, Research Field
―What are the values you see as important?
Kihara: This may not exactly be values, but I have always enjoyed playing around with concepts that are vague or difficult to define, such as "beauty", "intrigue", "comfort", and "trends".
I draw portraits for a hobby, and I often wonder things like "why there are trends in popular facial appearance despite there is unchanging golden ratio for facial features", or "why the impression of the face changes when the facial features move by millimeters".
I have always wanted to analyze the abstract emotions relating to perceptions and find out the reasons behind them.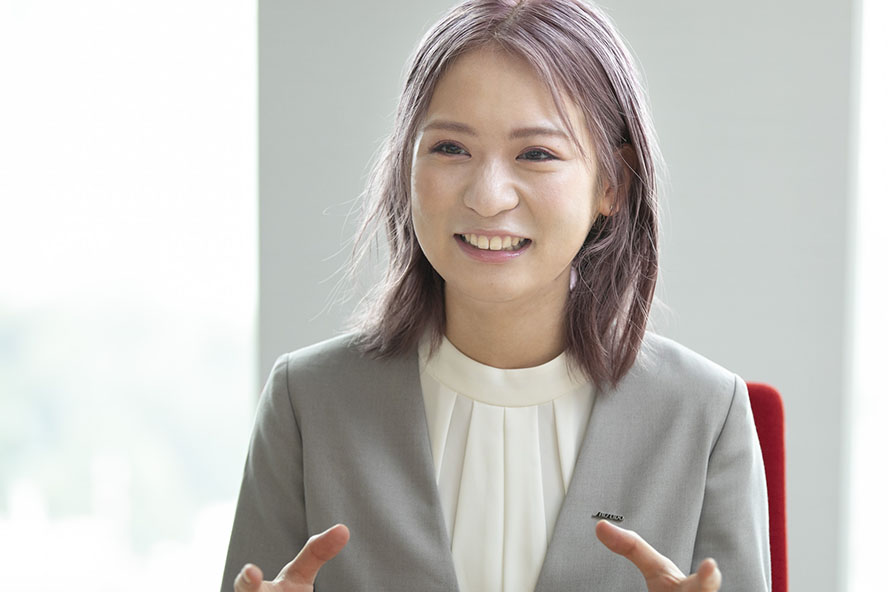 ―Why did you decide to join Shiseido?
Kihara:
 I saw Shiseido as a company that would allow me to research on people's perceptions. I came across an article on "fibona (the open innovation program led by Shiseido research institute" with the message that "researchers should also be marketers". While research is said to drift away from the consumer viewpoint, Shiseido encourages research that also look into trends and human needs for beauty, which made me feel that I would be able to pursue my long-term interest at this company.
I find happiness in connecting my daily interest to my work and using the ideas from work for everyday thinking.
―What are you looking forward to working on at Shiseido for the 150 years to come?
Kihara:
 In the age where more diverse values are coming to coexistence, I would like to keep a wider perspective moving forwards rather than looking only straight ahead narrow-mindedly. For example, in selecting materials, I previously didn't consider sustainability as a priority value, however this is becoming a worldwide standard in recent times. We need to consider the diversity of values and provide products and services that respond to these values.
As an example, there are products available in market to make eyelids double-folded, however there are no products to make eyelids single-folded. I would like to question the values created by the ages and the people and provide a variety of options to address the diverse values in order to deliver happiness to each individual.
Miki Kihara (entry as new graduate in April 2022)
Development Acceleration Center at Brand Value R&D Institute.
After engaging in research on plant cells at university level, Kihara is currently involved in operations including formulation development for skin care products.
"Creating a borderless world where you get products wherever you are"
―Hideyuki Nozawa, Supply Network Field
―What are the values you see as important?
Nozawa: I value treating everyone fairly and taking leaps first then making flexible adjustments along the way. This approach was fostered in my experience working overseas.
In my previous career, I was assigned to work in the United States, and I spoke no English at all in the beginning. The language barrier caused more difficulty than expected, and I had trouble familiarizing myself with the surroundings, but I decided to take a leap of faith without fearing failure. As a result, I was able to find the way and became able to work as a part of the team.
I believe that working in an environment that allows people to empower each other, regardless of the age, gender, and nationality, will help to create values.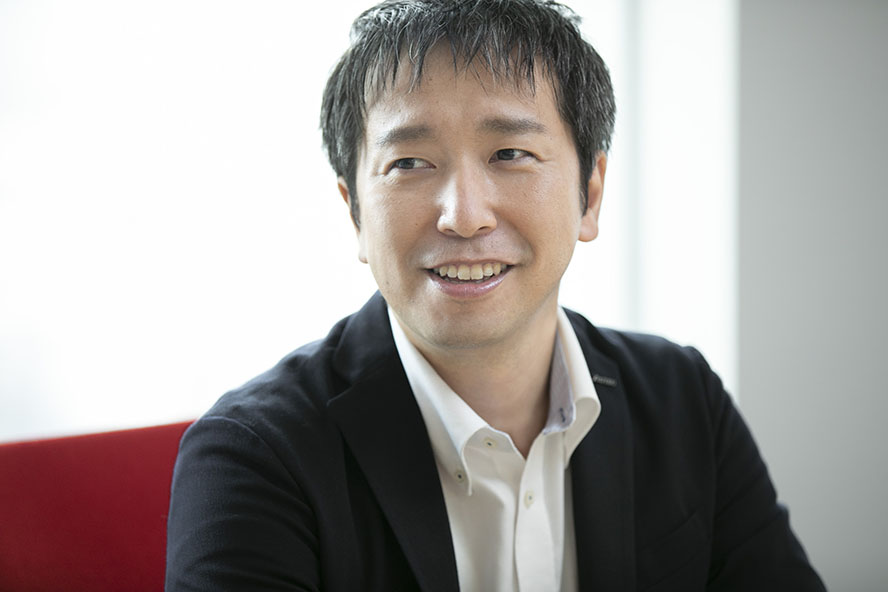 ―Why did you decide to join Shiseido?
Nozawa:
 I was looking for new employment in Japan, which would enable me to make the best out of the business experience I gained overseas and the experience of working in teams with people of diverse nationalities, while also allowing for close connection with the consumers.
Of the various companies I looked at, I felt that Shiseido was proactive in communicating from Japan to the world, accelerating global talent acquisitions and aiming to adopt English as the official language within the company.
―What are you looking forward to working on at Shiseido for the 150 years to come?
Nozawa:
  I expect that in the 150 years to come, the world will become more convenient, with various products, information, and means being readily available. The time taken for delivery of products and services will be more instantaneous. However, the fundamental value of "creating products for consumers" remains unchanged after 150 years. I believe that we will be required to respond to preferences and values of people that change over time. For this reason, we need to collaborate with our colleagues from different divisions with different expertise to drive innovations.
The world 150 years in the future is an unimaginable place. Maybe consumers will be able to customize and order products as they like in a virtual space, and then the product may be manufactured on the same day and delivered anywhere across the world on the same day. Maybe drones will be flying across the sky. These may all sound a little unrealistic now, but they may become more common. If so, I believe it becomes ever more important to provide products that are truly good.
I would like to play a part in establishing the supply chain capable of responding to diverse consumer needs and the changes over time.
Hideyuki Nozawa (mid-career entry in February 2022)
Procurement Department at the Global Headquarters.
Nozawa joined Shiseido after working in the United States for a food product manufacturer. His current work projects involve negotiations and coordination with business partners with regards to cosmetics packaging and OEM products.
"Creating opportunities to find happiness and self-love from beauty"
―Sae Ogawa, Marketing Field
―What are the values you see as important?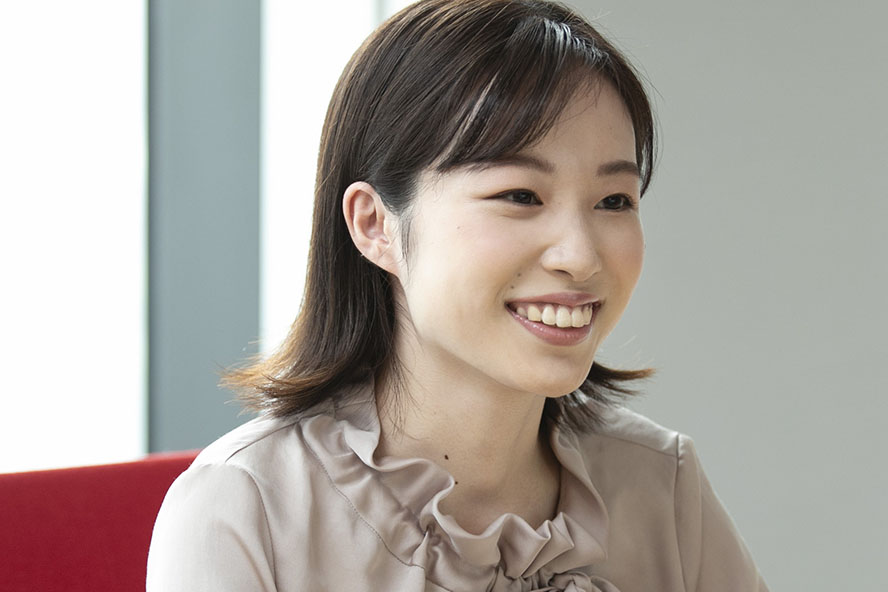 Ogawa: "Where there is a will, there is a way": This was a message from my teacher at the turning point of life. Stepping forward with belief in my potential and visualizing what I become by following my will; this naturally changes my words and actions to be closer to my ideal self. Those words gave me strength to keep going whenever I lost confidence during after-school activities and university entrance examinations.
―Why did you decide to join Shiseido?
Ogawa:
 My belief that confidence in one's appearance leads to his/her inner confidence played a significant part in my interest for the cosmetic industry. There was a time after entering university that I lost confidence in myself from comparing myself with other people. During that time, I had an opportunity to have a total makeover done at the cosmetics counter at a department store, where I found myself looking completely different.
The confidence resulting from the change in my appearance changed how I felt about myself significantly. Something as trivial as having my eyelashes curlier than usual or the foundation applied smoothly on a particular day was enough to make me feel positive.
Shiseido is a place where I can make my dream come true of "helping more people to boosting their self-confidence by the power of beauty. I would like to encourage more people to "take one step forward" through cosmetic products and services like I was able to.
―What are you looking forward to working on at Shiseido for the 150 years to come?
Ogawa:
  I am hoping to stay close to our consumers' wish to be beautiful and their diversifying values and to initiate innovation to solve social issues thereby creating a society where everyone feels happy. I always have been good at keeping sound communication with everyone, and I would like to take advantage of this strength by directly interacting with people and society to make things better.
With regards to work, I would like to get morea variety of work experiences and see for myself where my strength is best utilized. Also, I would like to maintain the consumer viewpoint to help more people find happiness from the experience of beauty. I wish for all the people to be confident in themselves and stay as they are in the future!
Sae Ogawa (entry as new graduate in April 2022)
Cosmetics Specialty Store Department in the Prestige Brands Marketing Division, Shiseido Japan.
Ogawa is a sales account for keycosmetics specialty store groups in the Tokai region.