INNOVATION
SUPPORTING GROWTH WITH INNOVATION AND SUPPLY NETWORK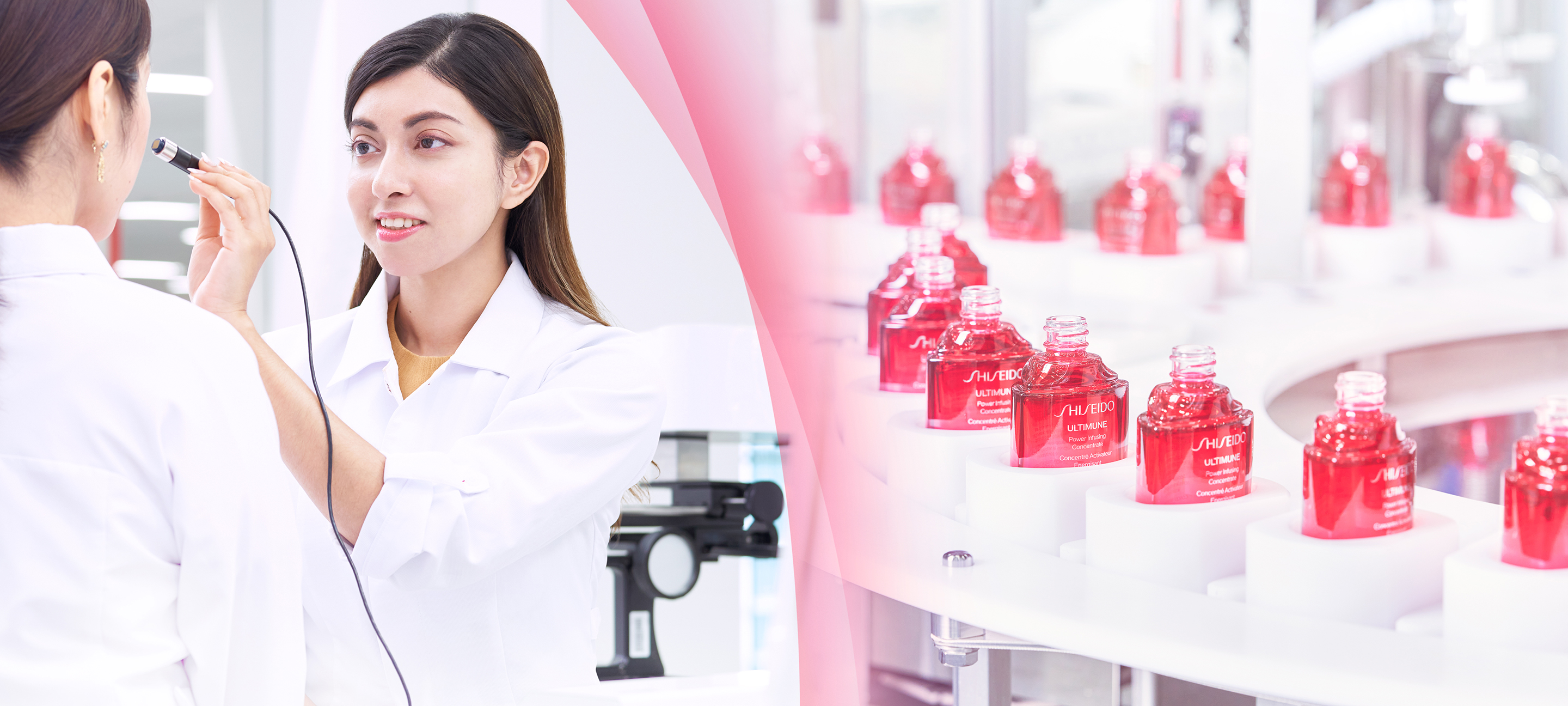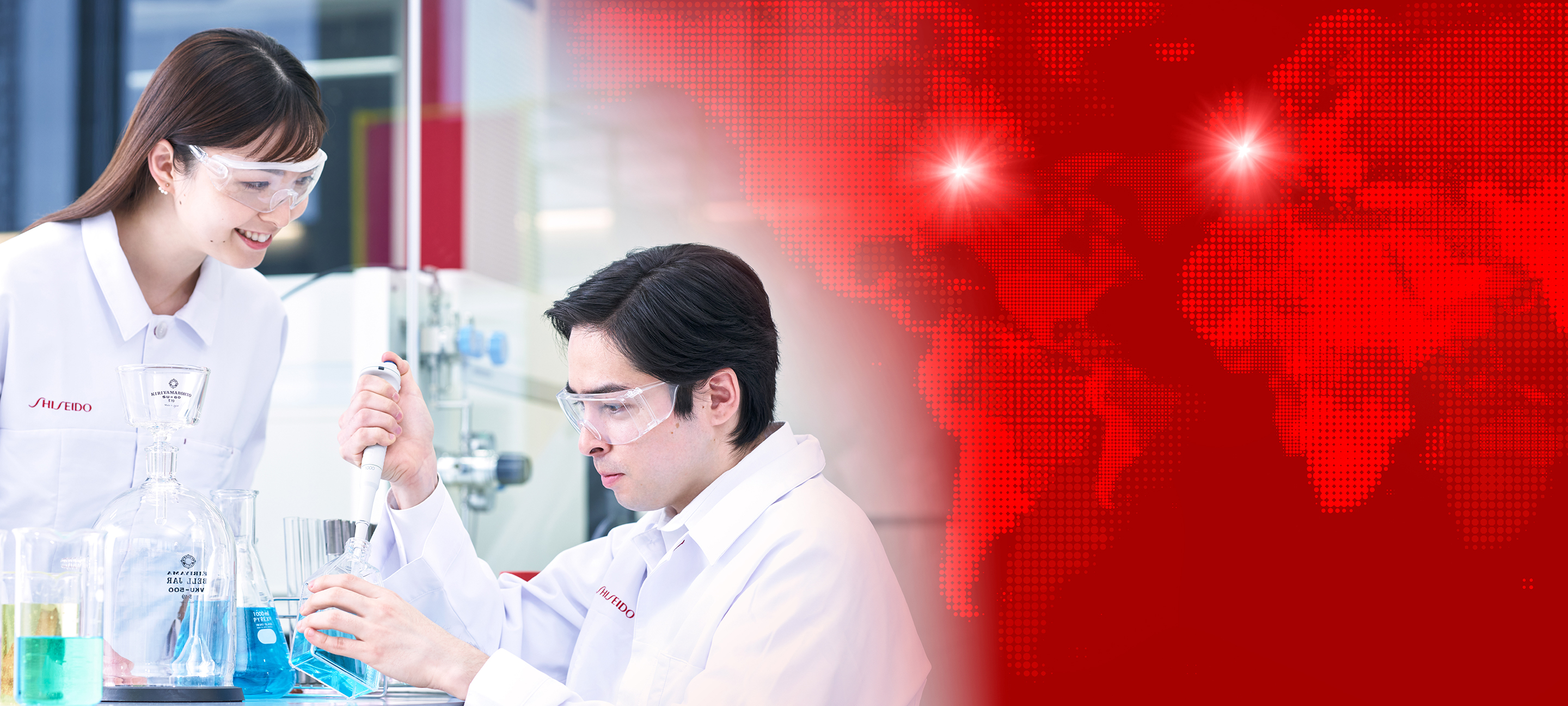 Under our corporate mission "BEAUTY INNOVATIONS FOR A BETTER WORLD", Shiseido R&D aims to drive innovation through a comprehensive approach that is not limited to cosmetics.
Towards the Realization of a Personal Beauty Wellness Company
With the aim of becoming a "Personal Beauty Wellness Company", which will allow individuals to realize health and beauty throughout their lifetime, we will utilize our strength accumulated through years of skin research to obtain and analyze data on the skin, body, and mind, which will in turn enable us to provide solutions combined with diversified approaches including ingestible products, devices, and exercise.
Shiseido R&D Philosophy
To promote the creation of new value based on DYNAMIC HARMONY, we are developing a variety of environments and proactive initiatives that will create the fusion of diverse knowledge and people inside and outside of the company, mainly at the Shiseido Global Innovation Center, our research and development base called S/PARK.
These new attempts will spawn new products, services and create beauty experiences that go well beyond traditional cosmetics to inspire our customers and bring about a new lifestyle around the world.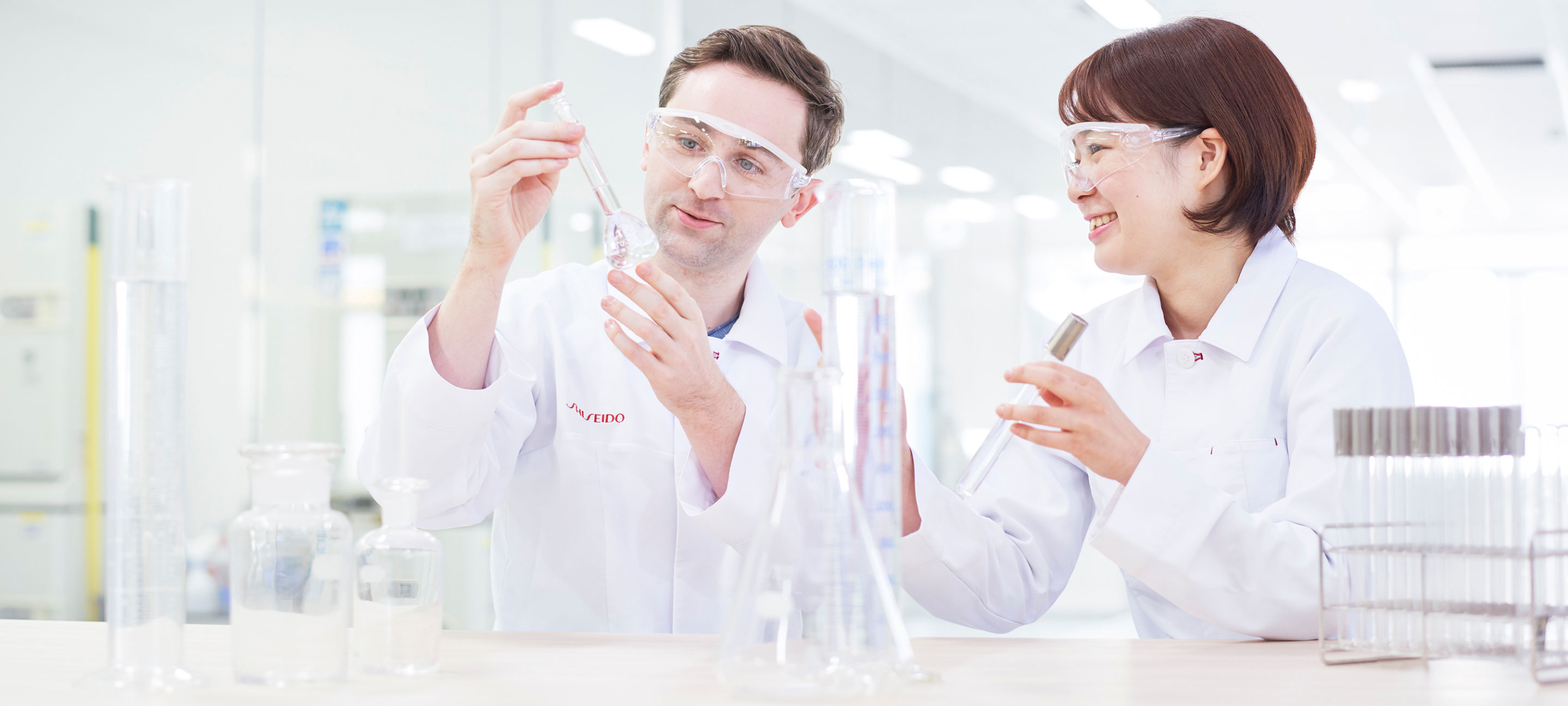 The safety and peace of mind
The safety, comfort, and peace of mind of our consumers are our utmost priority. Our commitment to and full compliance with the highest safety and quality standards is unwavering and non-negotiable.
Research Areas
We promote research activities with the innovation activities divided into 3 broad categories according to consumer lifestyles and social changes.
Global Structure
As part of our efforts, we have established a multi-hub system that aims to create locally based innovation in the strengths of each region such as sustainability and the clean beauty category.
Joint research and Collaborative work
We actively engage in joint research with external organizations and collaborations with other companies to establish a new style of research without being confined to Shiseido's traditional research style.
IFSCC
The International Federation of Societies of Cosmetic Chemists (IFSCC) is the world's most prestigious and respected cosmetics association, and the ultimate global forum at which the latest cosmetic technologies and scientific findings are presented. No beauty company has received more IFSCC awards than Shiseido.
OUR PRODUCTS DEVELOPMENT POLICIES
Staying true to Shiseido company's name, we have committed to living up to the expectations of our consumers in ways promote sustainability.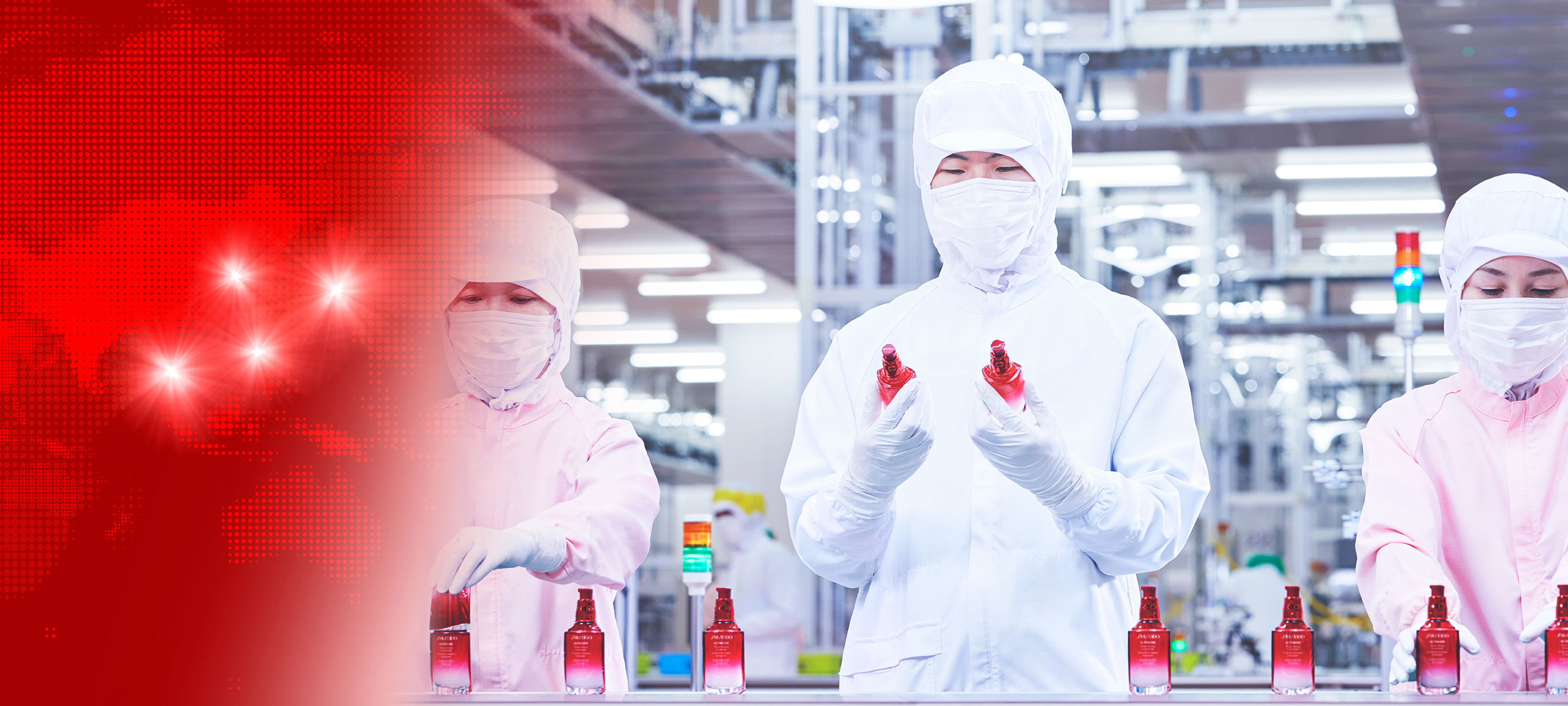 SUPPLY NETWORK
Our Supply Network Vision is to become a powerful enabler for our brands, create new values for the consumers & customers and deliver BEAUTY INNOVATIONS FOR A BETTER WORLD.
Our role is expressed in the three missions below:
1.
To generate "end to end" solutions that deliver the highest quality, safety, sustainability, agility and efficiency.
2.
To be a trusted, collaborative business partner, adapting to the everchanging digital beauty market and global consumer expectations.
3.
To be a diverse, inclusive and actively engaged team, always honoring Shiseido's mission, DNA and Working Principles
(TRUST 8).
Global Supply Network Strategy
Our Supply Network teams are actively engaged in all the regions of the World, in our offices, factories or distribution centers. Our Global Supply Network Footprint allows us to keep a very close ear to our markets, developing solutions that address their specific needs and proactively adapting our strategies with agility and speed.
Sustainability
With the active engagement of all our teams, we have developed a concrete roadmap for each of our facilities to reach our ambitious sustainability goals like carbon neutrality, zero waste landfill, 50% reduction of water consumption, 30 % reduction of waste, 100% sustainability assessment of our suppliers.
High Quality
With the concept of "TAKUMI – EXCELLENCE" in our heart, our Supply Network teams are committed to deliver the best quality performance in the beauty industry is terms of product safety, product functionality and consumer experience.