Financial Highlights / Data
FY2019 (Ended December 2019)
Depending on the combination of your OS and browser, you may not be able to open the Excel file directly. In that case, please download and save the file first.
Note : Values are rounded up or down to the nearest digit.
Highlights for the Year Ended December 2019
Net sales increased 5.7% year-on-year on an FX-neutral basis, driven by the prestige category in which we have continued to strategically strengthen investments. When converted into yen, net sales rose 3.4% year-on-year to ¥1,131.5 billion. Like-for-like growth was 6.8% excluding the impact of withdrawal from the amenity goods business last fiscal year, the application of U.S. accounting standard ASC 606 to the current fiscal year and the acquisition of the U.S. skincare brand Drunk Elephant.

Operating profit rose 5.1% year-on-year to ¥113.8 billion, due to higher margins accompanying growth in sales and other factors, which compensated for larger investments in marketing, research and development, and personnel.

Net profit attributable to owners of parent rose to ¥73.6 billion, an increase of 19.8% year-on-year, thanks to a decline in tax expenses and other factors on top of the increase in operating profit.

For the fiscal year under review, the consolidated operating profit margin was 10.1%. Consolidated ROE (return on equity) was 15.6%, and consolidated ROIC (return on invested capital) was 12.9%.
Net Sales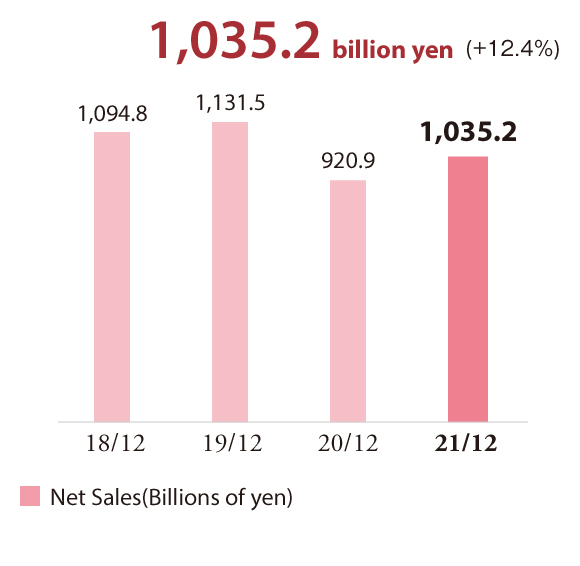 Operating Profit / Operating Margin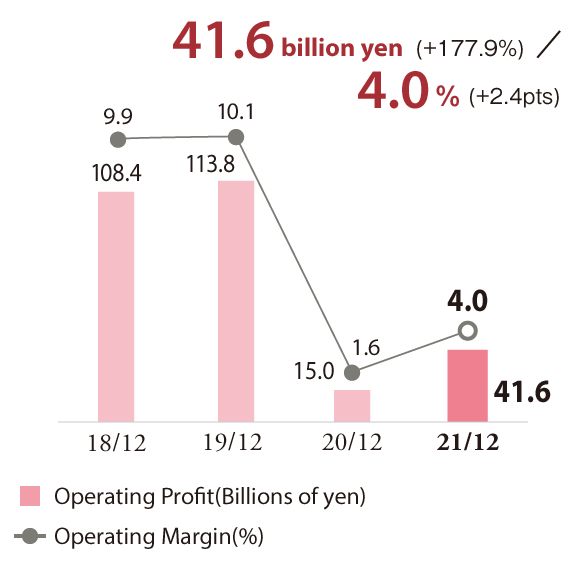 Ordinary Profit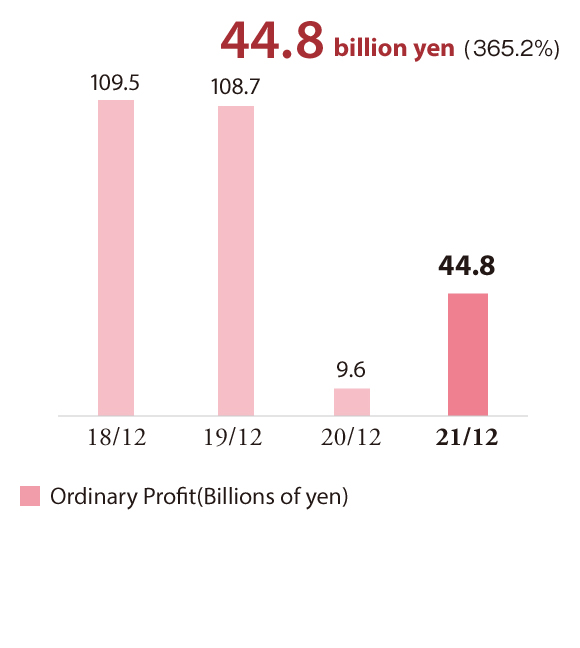 Net Profit Attributable to Owners of Parent/
Net Earnings per Share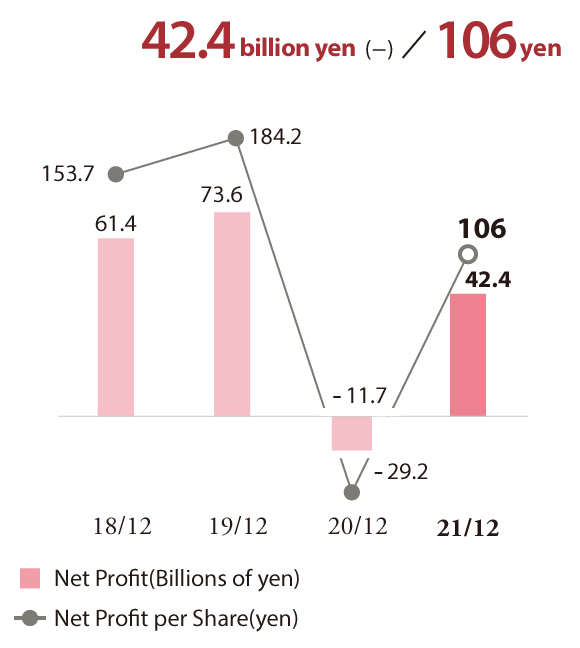 Net Assets / ROE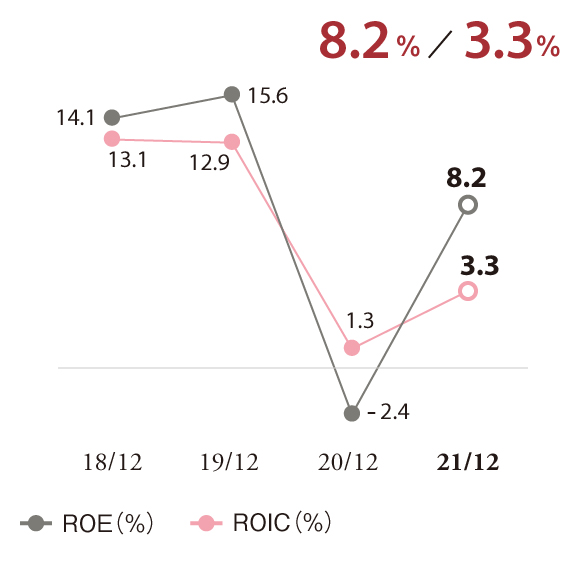 Interest-bearing Debt /
Interest-bearing Debt Ratio