Financial Highlights / Data
FY2021 (Ended December 2021)
Depending on the combination of your OS and browser, you may not be able to open the Excel file directly. In that case, please download and save the file first.
Financial Highlights
Note : Values are rounded up or down to the nearest digit.
Highlights for the Year Ended December 2021
In the fiscal year 2021, the Company was globally affected by the spread of COVID-19 but managed to significantly recover net sales in all regions except Japan. As a result, net sales grew 7.8% year on year on an FX-neutral basis. Based on reported figures, net sales increased 12.4% year on year to ¥1,035.2 billion. Excluding such impacts as business transfers, or like for like, sales grew 11.9%.

Operating profit was up 177.9% year on year to ¥41.6 billion due to such factors as improved margins resulting from stronger sales, a more favorable product mix, and effective cost management in line with market changes.

Net profit attributable to owners of parent reached ¥42.4 billion, up ¥54.1 billion year on year, mainly thanks to increased operating profit and extraordinary gains recorded as a result of the Personal Care business transfer. These factors outweighed the impairment losses on trademark rights due to the termination of a license agreement for Dolce&Gabbana and on goodwill due to the transfer of the three makeup brands.

For the fiscal year under review, consolidated operating margin was 4.0%, consolidated return on equity (ROE) was 8.2%, and consolidated return on invested capital (ROIC) was 3.3%.
Net Sales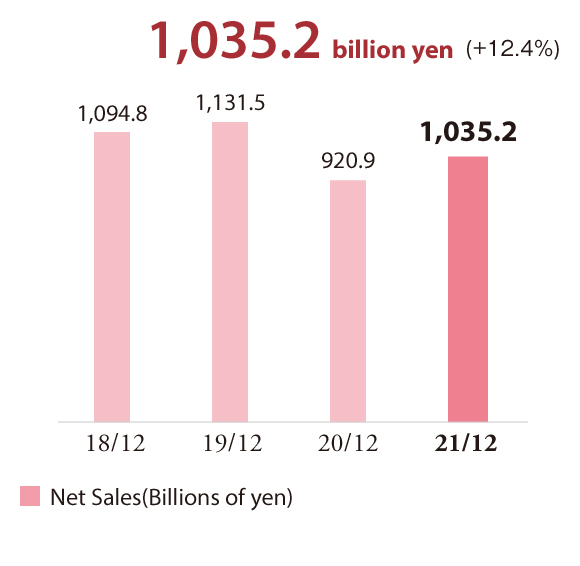 Operating Profit / Operating Margin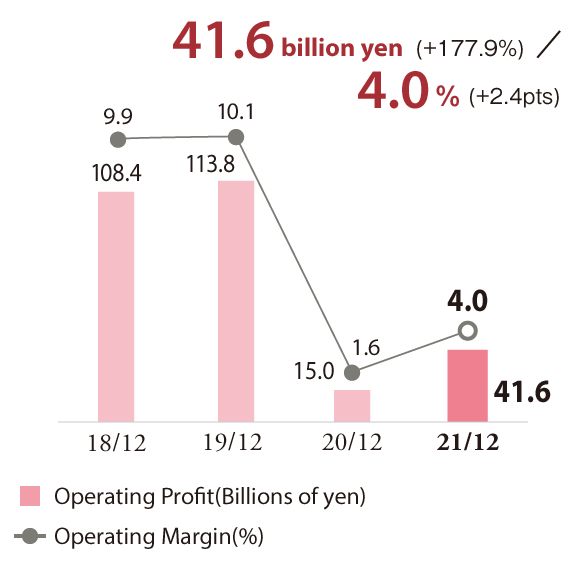 Ordinary Profit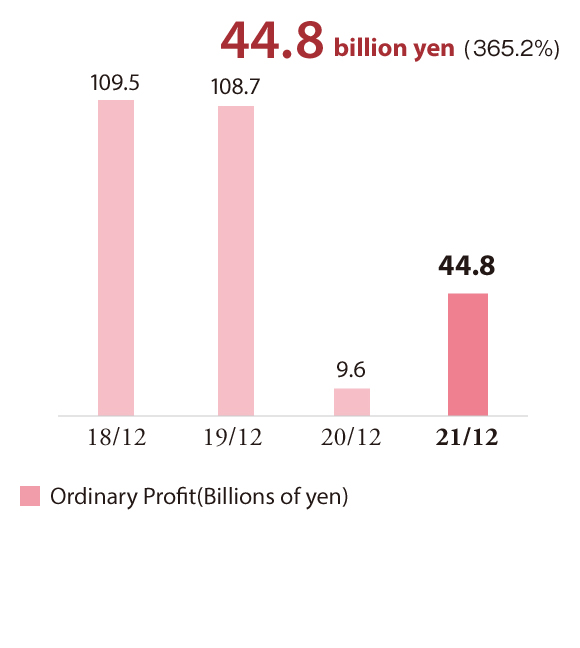 Net Profit Attributable to Owners of Parent/
Net Earnings per Share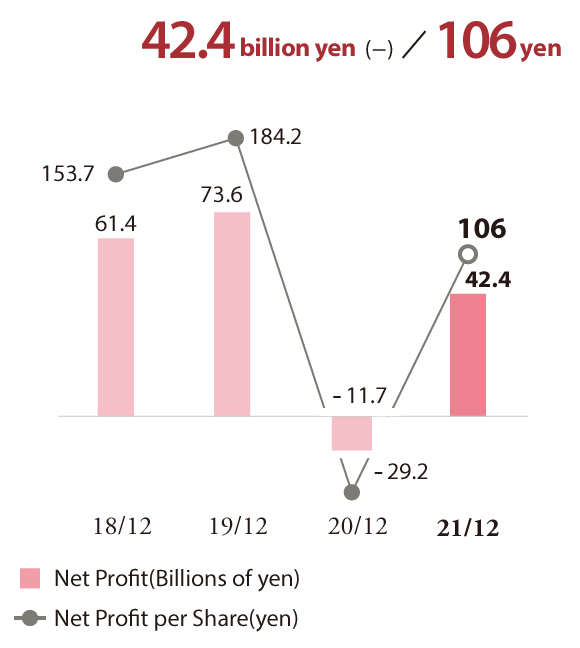 ROE / ROIC