Financial Highlights / Data
FY2020 (Ended December 2020)
Depending on the combination of your OS and browser, you may not be able to open the Excel file directly. In that case, please download and save the file first.
Note : Values are rounded up or down to the nearest digit.
Highlights for the Year Ended December 2020
Net sales decreased 17.8% year on year on an FX-neutral basis, affected by the spread of COVID-19 across all regions. Like-for-like growth was a negative 18.8%, excluding such factors as business acquisitions in 2019. Based on reported figures, sales decreased 18.6% year on year to ¥920.9 billion.

Operating profit declined 86.9% year on year due to a drop in margins resulting from weaker sales but was secured at a positive level of ¥15 billion. This was thanks to Group-wide cost-management initiatives focused mainly on other SG&A expenses, which offset one-time costs related to structural reforms aimed at strengthening our business foundation and continued marketing investment in focus areas, such as China and e-commerce.

Net profit attributable to owners of parent posted a loss of ¥11.7 billion due to the operating loss and extraordinary losses related to COVID-19, such as compensation of employees on leave and maintenance costs for store counters and factories.

For the fiscal year under review, consolidated operating margin was 1.6%, consolidated return on equity (ROE) was negative 2.4%, and consolidated return on invested capital (ROIC) was 1.3%.
Net Sales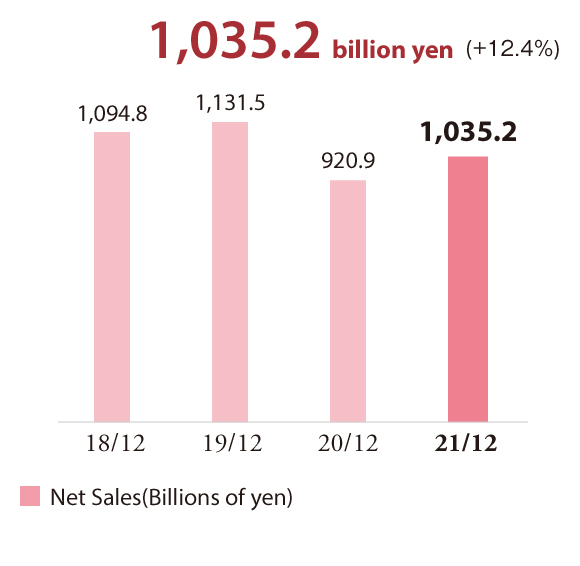 Operating Profit / Operating Margin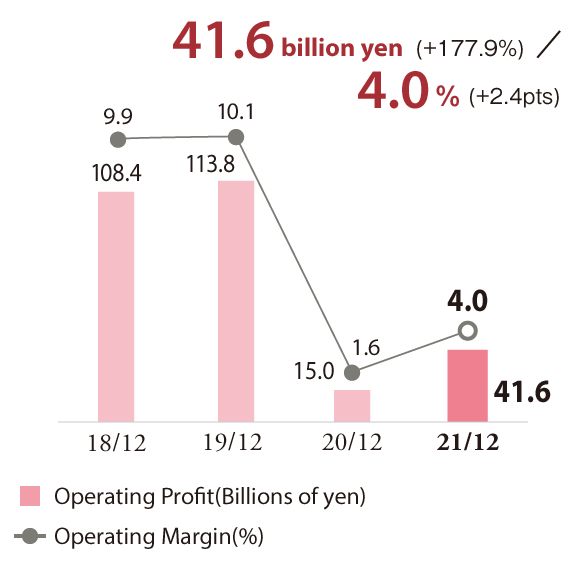 Ordinary Profit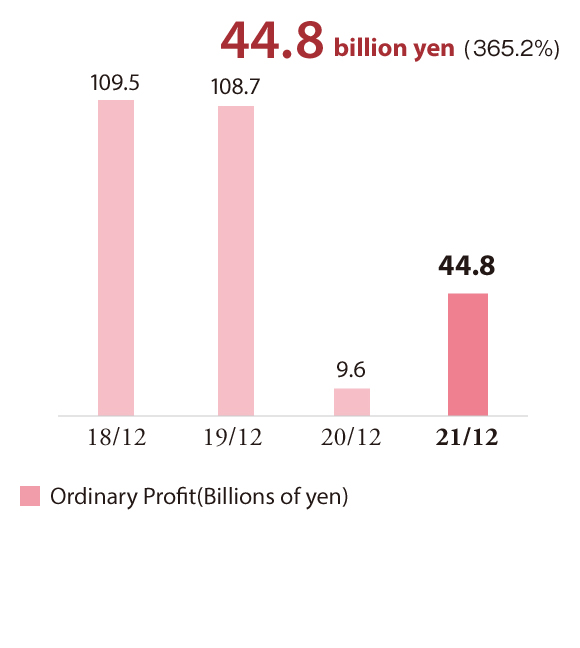 Net Profit Attributable to Owners of Parent/
Net Earnings per Share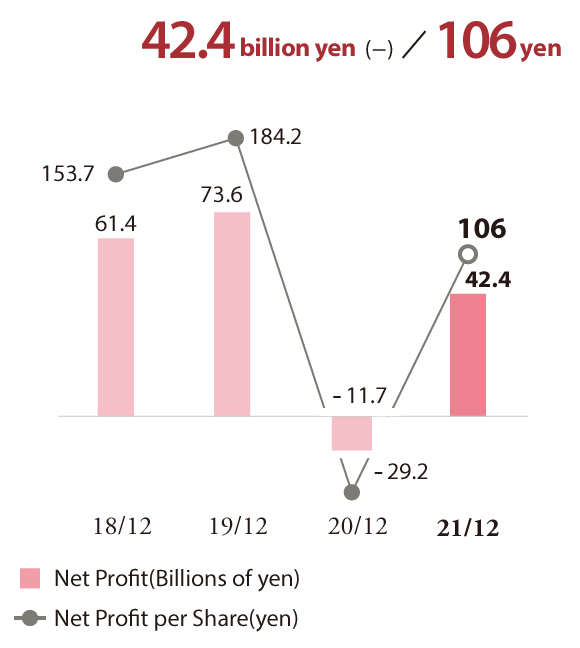 ROE / ROIC