Environment
Striving for the ideal of a global environment that supports lives of vibrancy.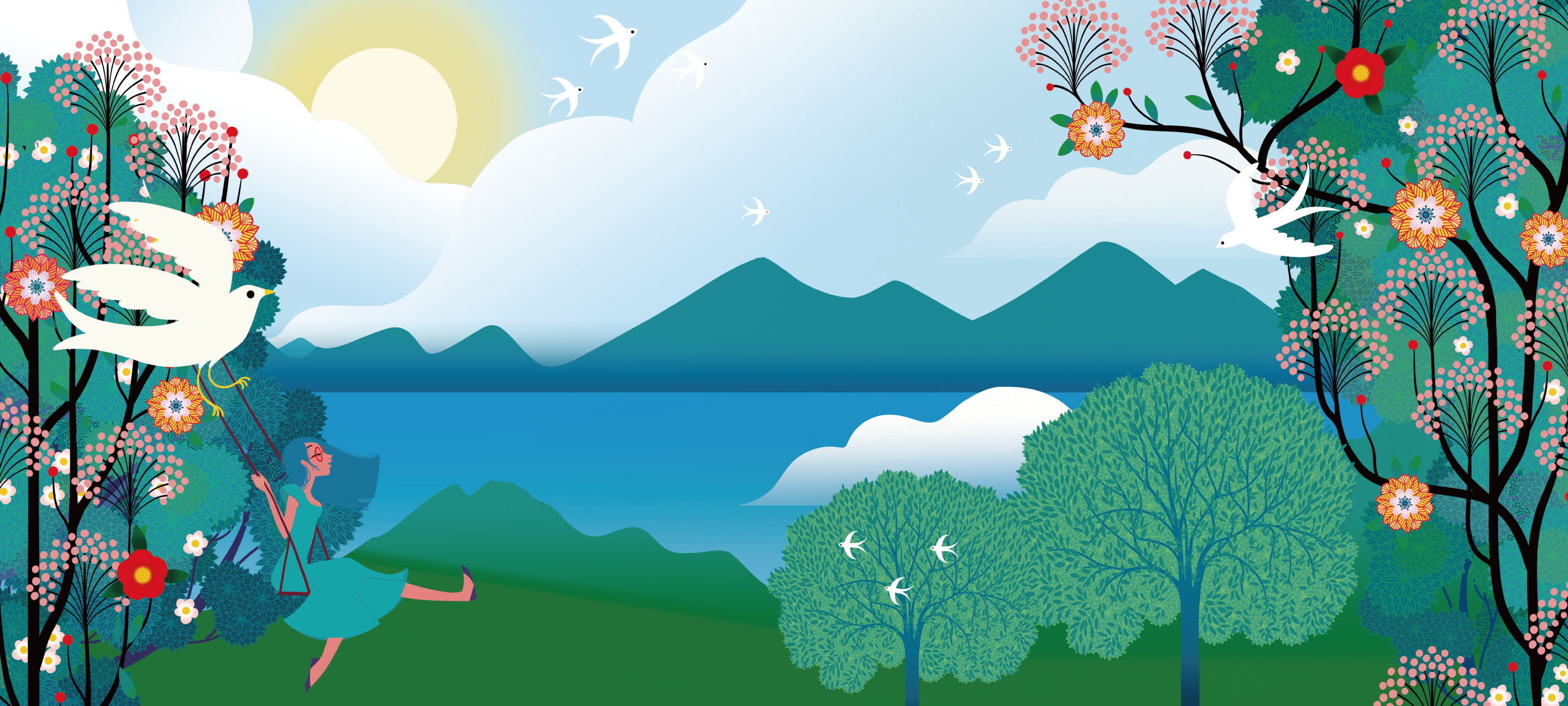 'Shiseido' comes from a phrase in the classical Chinese text, I Ching: "Praise the virtues of the Earth, which nurtures new life and brings forth significant value." This praise for the Earth, which continuously gives birth to new things, is consistent with Shiseido's goal of sustainability, which aims to create and circulate new value in society. Since Shiseido was founded in 1872, we have developed a business model that combines business success with respect for people, society, and the planet.
In everything we do, we cooperate with our stakeholders across our entire value chain – from procurement of materials and product development through to production, use and disposal – to create value through our products and services and enable the coexistence of people and the environment. This is how we create new sustainable value for the world.
Reducing Our Environmental Footprint
The impact of climate change, including extreme weather events caused by global warming, is becoming more apparent each year. To preserve the natural environment and its biodiversity, companies must take action to resolve these environmental issues — while simultaneously ensuring sustainable growth for themselves and the global economy.
Shiseido has set long-term targets to be achieved by 2030 in order to reduce the environment impact of its business operations. we have identified 3 key actions 'the reduction of CO₂ emissions', 'the reduction of water consumption', and 'waste reduction' under the strategic action of "Reducing environmental footprint". We will continue to work with stakeholders throughout our value chain to create sustainable impact within each of these actions.
■We are reducing the environmental footprint of our activities by taking actions in three key actions.
・CO₂:

By 2026 Carbon neutral*1
By 2030
Reduce CO₂ 46.2% (SBTi, Scope 1+2*1).
Reduce CO₂ 55%  (SBTi ,Scope 3*2).

・Water:

By 2026 Reduce Water consumption 40%.*3

・Waste:

By 2022 Zero landfill.*4
*1

:At all our sites, compared with 2019.

*2

:Entire value chain excluding our sites, Economic Intensity Target, compared with 2019.

*3

:For all our sites, intensity per sales, compared with 2014.

*4

:For Shiseido owned factories.
Developing Sustainable Products
Shiseido's original research and development (R&D) philosophy is based on high safety and quality standards, and this has been passed down for over 100 years. Today, we have redefined this philosophy as "DYNAMIC HARMONY: "fusion of different values" for the new value creation, rooted Western science and Eastern wisdom, as the origin of Shiseido to identify the core of our R&D strategy.
Premium/Sustainability, one of the research approaches of, states that "we will step up to the challenge of creating sustainable value unique to Shiseido, which balances satisfaction stemming from the results, high-quality design, and feel of our products with respect for and coexistence between people, society, and the global environment".
To ensure we can make effective use of limited resources, mitigate climate change, and minimize our impact on ecosystems, we focus on developing sustainable formulas and ingredients, circular packaging and recycling models. In addition, we have implemented a Life Cycle Assessment (LCA) evaluation system to promote the reduction of environmental impact based on life cycle thinking."
■We use innovation to minimize the environmental impact of our products and disclose our policies on product development.
・Packaging:

By 2025 100% Sustainable Packaging.*5

・Formula/Ingredients:

Reduce our environmental and social impact by using sustainably sourced raw materials that are selected in consideration of safety, the environment and ethics.
*5

:For sale of products with plastic packaging.
Promoting Sustainable and Responsible Procurement
At Shiseido, we utilize the world's natural resources to develop products and operate our business. We understand that these resources are limited, and we place the utmost importance on the sustainable and responsible procurement of raw materials at every stage of the supply chain. We focus on reducing and reusing resources to promote environmental conservation and biodiversity and contribute to a circular economy. In all our activities, we also work to address and strengthen our response to other sustainability issues, such as human rights.
■We work with suppliers to procure raw materials in consideration of environmental protection, biodiversity and human rights:
・Palm Oil:

By 2026 100% Sustainable Palm Oil Usage*6

・Paper:

By 2023 100% Sustainable Paper Usage*7
・Supplier Assessment Program:Create a sustainable supply chain.
*6

:Roundtable on Sustainable Palm Oil's (RSPO) physical supply chain models, identity preserved, segregated, and/or mass balance.

*7

:Such as certified paper and recycled paper.