The future envisioned by Shiseido Child Foundation as it
celebrates its 50th anniversary
~We can support children's futures if all adults band together~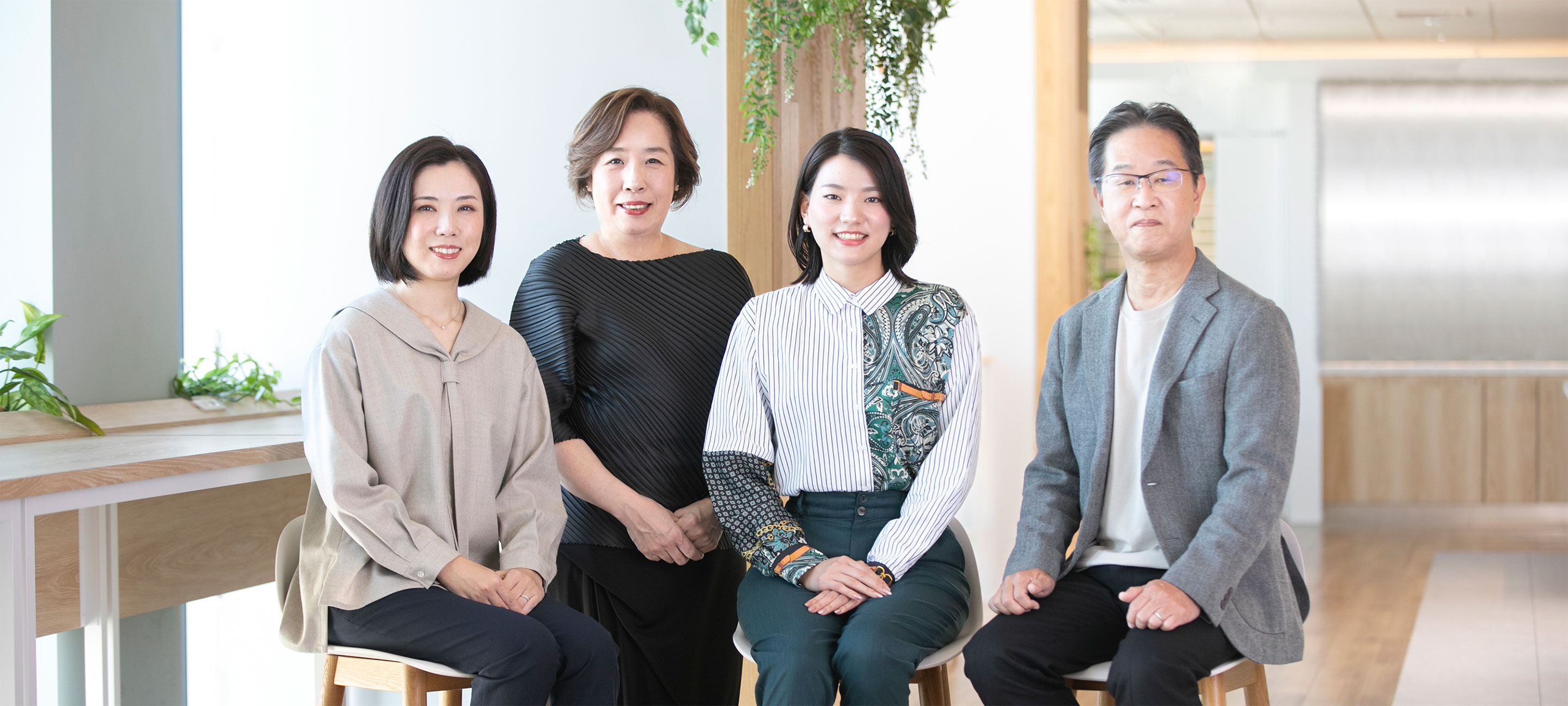 Shiseido Child Foundation (formerly "Shiseido Social Welfare Foundation"; hereinafter referred to as "Child Foundation") was established in 1972 as a 100th anniversary project by Shiseido Company, Limited and carries out charitable activities every day under the mission of "Aiming for a society in which all children are brimming with smiles and shining in their own way." With the foundation celebrating its 50th anniversary, we ask: what kind of future is being envisioned for a society in which all children can let their individuality shine? We interviewed Secretary General Tetsuaki Shiraiwa and members Chio Inoue, Natsuko Kyo, and Mari Waki about the Foundation's activities and its vision for the future.
Doing our part to help children's futures shine even brighter
―What is the story behind the Child Foundation?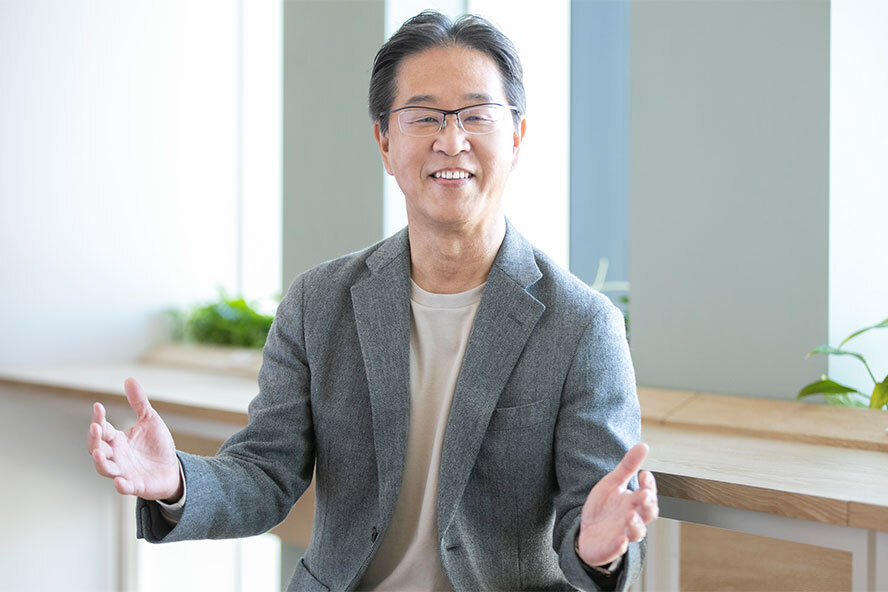 Shiraiwa: The Child Foundation was established 50 years ago while Shiseido was commemorating its 100th anniversary. Shiseido felt the reason behind its continued success was thanks to the support we had received from both consumers and society as a whole, and that it was our turn to give back to those who had supported us. Thus, we established the Child Foundation as part of our efforts to contribute societally.
―Why children?
Shiraiwa:
 As Shiseido is a cosmetics company, when we first began the Foundation, we wanted to do what we could for women. Even as more and more women were entering the workforce, there was a stark lack of support for working mothers. This particular social issue inspired us to set our sights on supporting children, who build the future to come.
In the 1970s when the Child Foundation was established, Japan was in the midst of rapid, post-war economic growth. While the whole of Japan was beginning to enjoy the fruits of economic development and material wealth, it was an era in which the issue of children being separated from their parents due to various factors was becoming ever more apparent. It was against this historical backdrop that Shiseido began its efforts with the vision of improving and expanding welfare for children and the women who were raising them to be the next generation.
―The situations children find themselves in today have been growing even tougher due to the COVID-19 crisis over the past few years, haven't they?
Shiraiwa:
 Yes, they have. There are about 42,000 children who grow up in the child welfare system in Japan. Most of them have been separated from their parents for reasons that the children had no say in—such as child abuse or economic issues—and are now living in children's homes or foster homes. In conjunction with an increase over time in nuclear family-based child-rearing practices over community-based ones, it can be said that COVID-19 has accelerated the isolation of families from other another.
―What is the significance of the Child Foundation today?
Shiraiwa:
 Shiseido believes in "Diversity and Inclusion" and aims to help create a society in which anyone from any background can contribute in a variety of ways. Within our Child Foundation's activities, we also support children in numerous areas so they are able to live life as who they truly are; so they are free to have hopes and dreams for their future regardless of where they come from and without any constraints on their choices. Now more than ever, we think this is precisely the significance of our efforts in today's society.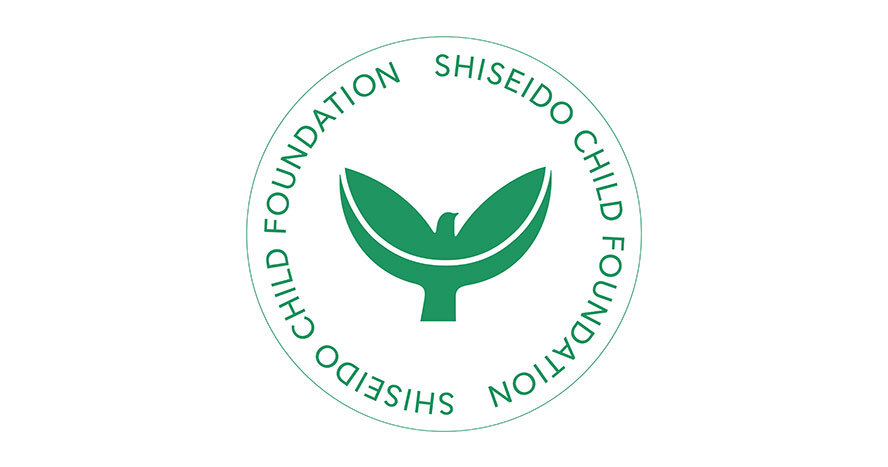 Concrete measures to support children, ranging from the financial to the educational
―Please tell us the details of your efforts.
Kyo: To begin, our current activities are divided into three pillars: support for children, support for workers who are nurturing children, and the distribution and sharing of information to them. Moreover, we also have a scholarship program as part of our support for children.
There is data which indicates that, in general, children who grow up in the child welfare system have a low university enrollment rate. Therefore, in 2007, we started a scholarship program. We provide children who are continuing on to university, junior college, or vocational college with \500,000 per year as a grant-type scholarship. Moreover, in addition to financial support, we also hold regular meetups and offer daily necessities including cosmetics and food. We have supported 81 scholarship students to date, with 16 scholarship students currently enrolled. At this time, our goal is to support as many students as possible.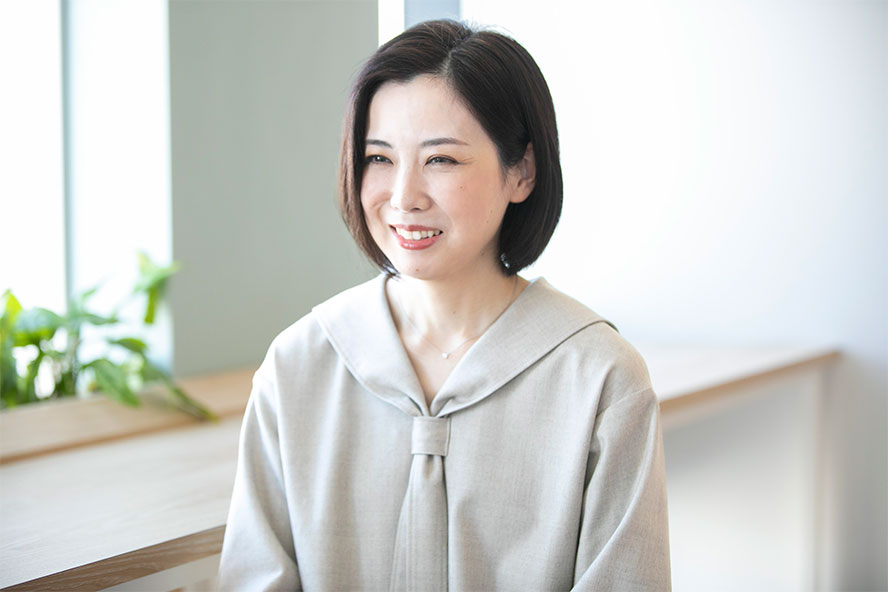 ―I've heard you also collect donations on an official website which was revamped in 2022. Is that true?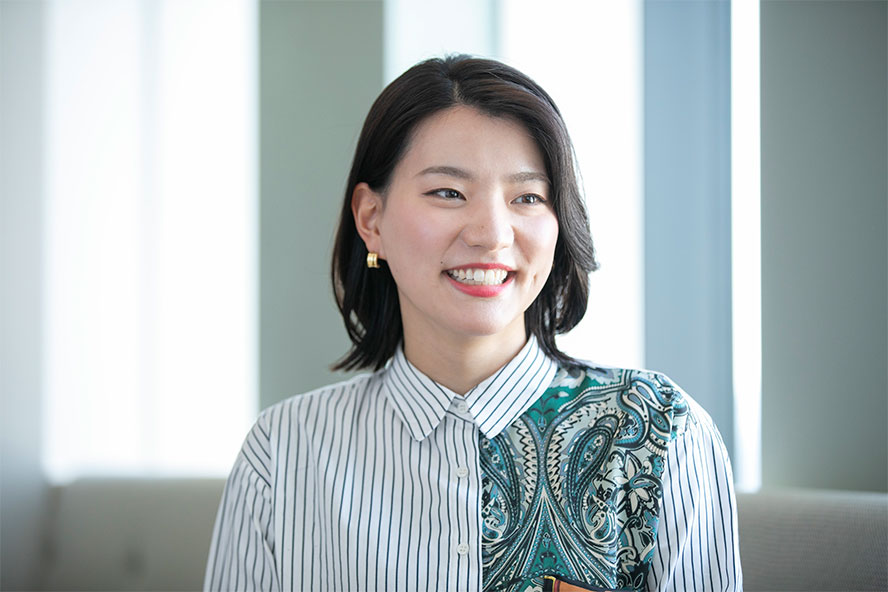 Waki: Yes. Everyone can now make donations on the website to become a "Supporter of Scholarship Students." We hope that enhancing digital communications, such as on our official website and social media, will create opportunities to connect with people who care about children and in turn help grow our circle of support.
*

At this time, donations to Shiseido Child Foundation can only be made from within Japan.
―Please also tell us about the self-sufficiency seminars.
Inoue:
 We hold several seminars to provide children with opportunities to learn necessary social skills from experts so they can become self-sufficient.
We hold these seminars in cooperation with multiple companies and enterprises such as AOKI Inc., Recruit Co., Ltd., and NPO STARS. These seminars cover a lot of ground and include courses on how to apply makeup, how to wear a suit, learning the basics of finding a place to live, and more. There's even a workshop to deepen understanding of one's mind and body. Going forward, we want to continue expanding our circle by collaborating with new corporations.
―What was the response from children who participated in the seminars?
Inoue:
 There is of course the learning aspect, but it is also truly remarkable to see the children's sunny smiles and joyous expressions when they don suit jackets or learn to how to apply work-appropriate makeup. Such sights make us very happy. It is in those moments we feel "the power of beauty."
―Please also tell us about the overseas training—which I believe has been a component of the foundation since its establishment—that is held as part of your support for workers who are nurturing children.
Shiraiwa:
 The overseas training program organized by the Child Foundation was started in 1973 with the aim of studying real cases in countries with advanced welfare systems; to date, about 700 people have completed the training. We also submit reports to the Ministry of Health, Labour and Welfare as this program is supported by them. I think this program is also of great significance from the perspective that it directly ties into policies regarding support for children in Japan. Many of those who have participated in our overseas training also have successful careers in the field of child welfare, now.
Inoue: NPO STARS—which was established by volunteers who participated in the overseas training—is involved in the production of the "Soramame Guide," a mobile website we use to share information. The Soramame Guide distributes information compiled from real interviews with children's home workers concerning the issues kids face, along with providing advice that can help children achieve self-sufficiency.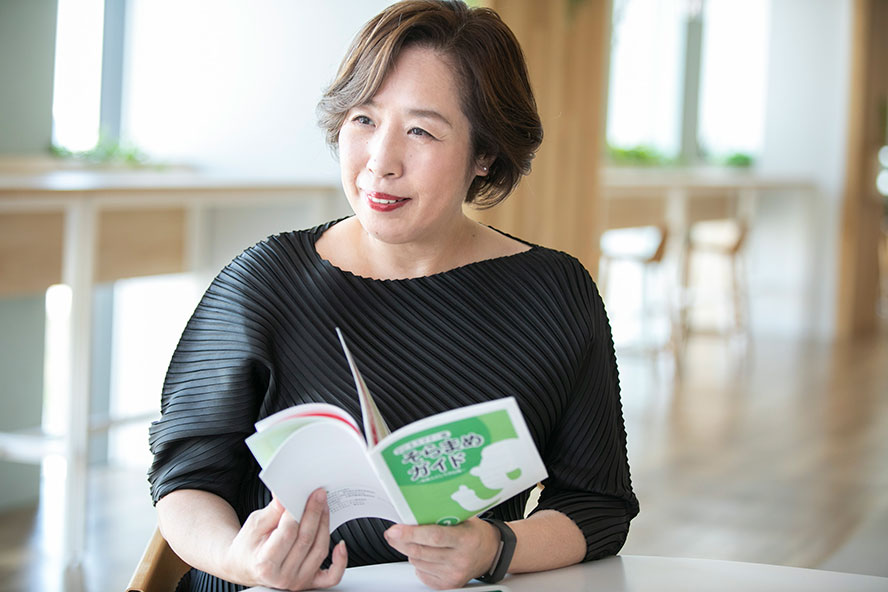 ―What kind of things fall under "issues children face"?
Inoue:
 Among children who grew up in the child welfare system, there are many who experience large setbacks from small roadblocks after leaving children's homes. In one case, a person who was severely scolded by their boss for unexcused absences felt it was too difficult to return to work, so instead they just left the company. Afterwards, they faced issues with poverty. It's cases like this one that we interview workers about, then distribute what we learn through the Soramame Guide so even people who don't have anyone whom they can go to can still receive some kind of assistance.
We also put thought into details such as including pronunciations next to
kanji
(Chinese characters) and using easy-to-understand expressions so that the guide is accessible to as many children as possible.
The future the Child Foundation envisions
―Finally, could you talk about your vision for the future?
Shiraiwa:
 Our activities must evolve with the times in order to continue supporting the futures of children for years to come. We have three things we must do: first, we must provide strong support by collaborating with more companies; second, we must boost the name recognition of the Child Foundation so children can receive support even through individual-level donations; and third, we must further assist individuals and groups who contribute via the child welfare system, alongside collaborating with related local agencies to create a system in which everyone supports child-rearing together. We hope the Child Foundation will provide an opportunity for companies, individuals, and related administrative agencies to connect with one other and support children as one going forward.
Kyo:
 After having communicated with a scholarship student over email for quite some time, I met them for the first time at an online meetup. Since then, anytime something happens, they send me a message. It makes me happy our scholarship students feel there are adults whom they can talk to. Going forward, I want to continue actively holding these kinds of meetups for kids.
Inoue:
 I want a world in which children can rely on adults regardless of kinship. In the modern day, it's become less uncommon that any child at any time may end up in a children's home. It is important that society as a whole cares about children and understands that this is not something happening in a distant land. Therefore, what we can do is let more people know about the existence of the Child Foundation and spread awareness about children who are in the child welfare system.
Waki:
 Every year, when I see graduating scholarship students who are letting their individuality shine as they enter the real world, I can only hope that many more children who are in the child welfare system will utilize the scholarship program. I once heard from a graduate, "When I was a high school student, I couldn't have a positive attitude about my future due to financial issues, but scholarships saved me. Now, I've landed a job that I always wanted, and I'm enjoying life to the fullest each day." I will never forget their words. In order to welcome more children like that graduate, I think we should spend time raising awareness so more people can know about the existence of the Child Foundation.
Shiraiwa:
 I want to envision a future where children's choices are not constrained due to their upbringings. In order to make this a reality, I plan to support these children so each and every one can live life their own way with their own individual dreams. No matter where they came from, anyone should be able to have big dreams like wanting to launch a rocket into space someday. I hope to support children not only financially, but to also support them in achieving their dreams. With these goals in mind, we will continue to strive in our efforts every day.
Relevant links