Procurement of Raw Materials
Raw material production can lead to environmental damage and violation of human rights. Moreover, the production of some raw materials, such as palm oil and paper, can significantly impact biodiversity. Therefore, it is important for companies to procure materials that are produced under sustainable conditions.
In 2020, we published our medium-term targets for the sustainable procurement of palm oil and paper, and we are currently in the process of switching to more sustainable raw materials. We are also strengthening our efforts to solve issues related to the mining of mica. By clarifying our own procurement policy and building a support system in collaboration with other companies, we aim to create positive change in the mica mining industry.
Biodiversity
Shiseido's business activities rely on nature's rich biodiversity. In recent years, many scientists and non-governmental organizations have warned of rapid biodiversity loss. As a result, from both a species conservation and sustainable business perspective, companies are being called upon to engage in biodiversity conservation activities. They are also encouraged to ensure transparent information disclosure regarding the impact of their activities on the natural environment.
At Shiseido, we use the Taskforce on Nature-related Financial Disclosures' (TNFD) framework to analyze risks and opportunities around our dependence and impact on nature. The results of these analyses have shown that palm oil-derived raw materials and paper have a significant impact on biodiversity on land. Therefore, we support zero deforestation for palm oil and paper, and strive to minimize negative impact by switching to certified and recycled raw materials.
We understand that recovering and regenerating biodiversity is essential, and we will continue to contribute so that business and a diverse natural environment can exist in harmony.
Click here[PDF:1.21MB] for TCFD & TNFD report
Click here for Environmental Policy (Biodiversity/Forests)
Biodiversity Conservation Activities
Shiseido engages in a wide range of biodiversity protection activities through many of its brands and business operations in regions. Since 2019, brand SHISEIDO has been a Global Sustainability Partner for the global surfing organization's World Surf League. To create even more beautiful oceans, the brand promotes marine protection initiatives and is engaged in educational activities. In 2021, the brand also delivered the We Are One Ocean*1 petition, which aims to protect 30% of the world's oceans by 2030, to the United Nations Convention on Biodiversity.
*1

:WSL(World Surf League), a global surfing organization, WSL PURE, a non-profit organization of WSL, and brand SHISEIDO, in response to the draft of the conservation target to be achieved by 2030 set by the Secretariat of the United Nations Convention on Biological Diversity, will engage in activities aimed at communicating marine environmental conservation to people around the world with the aim of realizing more beautiful oceans.
In Japan in 2022, we began nature conservation activities on Mt. Ibuki*2, an area where medicinal herbs have been cultivated for centuries. In addition to opening our own medicinal herb garden and cultivating herbs, we are working alongside the Reiho Ibukiyama Association–which works to protect the nature around the mountain–to restore vegetation and preserve the abundant nature in the mountain's foothills.
*2

:A semi-independent peak among the Ibuki Mountains, which connect Maibara City in Shiga Prefecture and the Ibi/Fuwa districts in Gifu Prefecture. 1,377meters high and one of the 100 famous Japanese Mountains.
Bees play an important role in the pollination of crops. There are concerns around the declining population of honeybees. So our Val de Loire and Gien factories in France have incorporated the protection of honeybees and the conservation of ecosystems into their sustainability plans. As well as setting up beehives onsite, both factories prohibit the use of agrochemicals on factory grounds. In 2022, the factories' beehives produced around 167 kg of honey.
Palm oil
Palm oil is a highly versatile raw material used in a variety of products from food to cosmetics. However, its production has caused significant challenges, including deforestation and human rights issues. Therefore, it is essential for companies to ensure sustainable and responsible procurement of this raw material.
In 2010, as part of our efforts in this area, we joined the Roundtable on Sustainable Palm Oil (RSPO), an international non-profit organization. In 2018, we began purchasing RSPO certificates credits equivalent to 100% of the palm oil-derived raw materials we procure. In 2020, we disclosed our medium- to long-term target of reaching 100% sustainable palm oil in our products by 2026. The relevant teams in our global and regional headquarters have been working to achieve this target ever since.
In 2022, we replaced 36% of palm oil-derived raw materials (palm oil equivalent, weight basis) with certified palm oil*1based on the RSPO's physical supply chain model. In addition, we continued working towards RSPO Supply Chain Certification at our factories. All of our factories*2 are now RSPO certified.
Since 2019, we have been part of the Japan Sustainable Palm Oil Network (JaSPON)*3 and the palm oil working group of the Consumer Goods Forum (CGF)*4, both of which work to solve issues related to palm oil by strengthening collaboration with other companies. In addition, in 2019, we participated in the Stakeholder Engagement Program to deepen our understanding of the human rights risks and labor issues involved in palm oil production.
Further, through the Shiseido Camellia Fund *5, we support WWF*6 Japan's activities in Indonesia. By training local farmers on environmentally friendly production methods and workplace safety, and by supporting the establishment of producer associations, WWF Japan is helping smallholder farmers acquire RSPO certification and improve their livelihoods. In 2022, we purchased RSPO credits sold by RSPO-certified small-scale farmers. In doing so, we promoted sustainable procurement in response to environmental and social challenges.
*1

:Raw materials certified by RSPO's physical supply chain method

*2

:The Fukuoka Kurume factory (Japan), which began operations in 2022, will be RSPO certified in 2024.

*3

:Japan Sustainable Palm oil Network

*4

:An international industry group consisting of manufacturers and retailers from the food and consumer goods industries.

*5

:A fund that uses donations from Shiseido employees and alumni to support the activities of NPOs and NGOs working to tackle social issues.

*6

:World Wildlife Fund for Nature.
Paper
As part of our strategic action to use resources responsibly and reduce our use of single-use plastics, we actively promote the use of paper for secondary packaging, such as folding cartons. However, there are environmental issues associated with the production of raw materials for paper, such as deforestation and loss of biodiversity, as well as human rights issues. Therefore, sustainable and responsible procurement is essential. Our goal is to use* 100% sustainable paper by 2023. In 2022, we achieved a 97% (weight) shift.
Cosmetics packaging must meet various expectations and standards. It should be sophisticated and beautiful, but also sustainable in its design and strong enough to protect the cosmetics inside. In collaboration with paper manufacturers, we are developing innovative paper packaging solutions that meet and exceed these expectations. We are also switching to sustainable paper in our offices and for promotional materials, such as product displays, bags, and leaflets.
*

Amount of materials used in 2022: 2,700t
Mica
Due to its light-reflecting properties and excellent heat resistance, mica is used in a wide range of industries, including cosmetics. In 2017, Shiseido joined the Responsible Mica Initiative (RMI), which aims to eliminate child labor and forced labor at Indian mica mining sites to establish Indian mica as a sustainably produced raw material.
In collaboration with non-governmental organizations and the Indian Government, RMI had implemented community empowerment programs in 180 villages by the end of 2022. The community empowerment program are helping to improve their incomes and livelihoods. The program supports activities such as improving access to safe drinking water and medical facilities of around 16,500 households - including 92,000 people in mica-dependent communities.
We will continue to strive to procure mica sourced from producers with no social responsibility issues.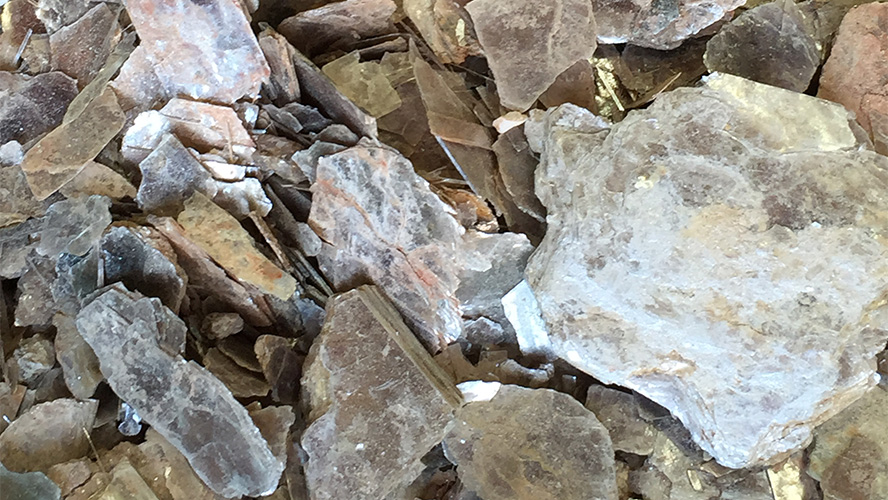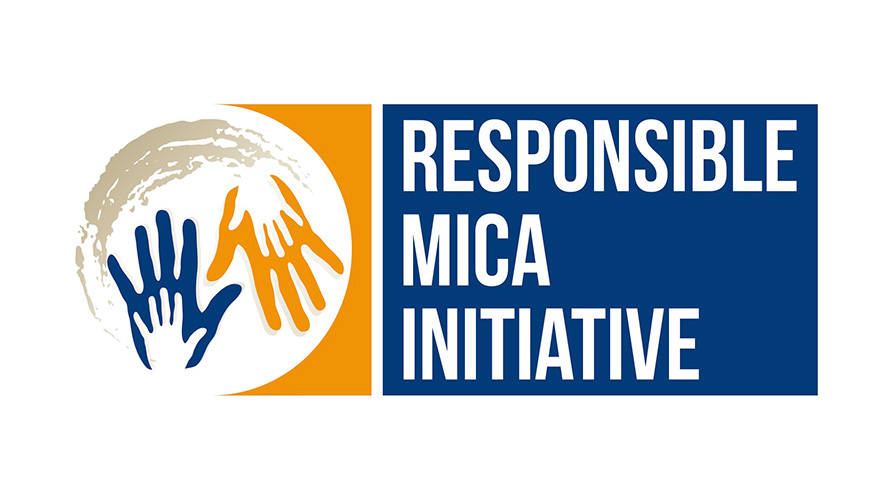 Supplier Assessment Program
Ethical Supply Chain Policies and Standards
At Shiseido, we strive to grow our business as well as stimulate the growth of the societies in which we work. But we want this growth to be sustainable and responsible. In all our activities, we seek ways to prevent human rights problems and preserve the environment.
In recent years, as social and environmental issues have become more serious, companies are strongly urged to not only comply with the laws and regulations of each country, but also respect international treaties and conventions and work toward the realization of a sustainable society and world throughout their supply chains. To this end, Shiseido has established standards and policies for procurement.
We have issued the Shiseido Group Supplier Code of Conduct and the Shiseido Group Procurement Policy and conduct supplier assessments and monitoring on a regular basis to ensure an ethical supply chain. In addition, the Shiseido Group Sustainable Raw Materials Procurement Guidelines have been enforced across the Group to ensure the procurement of sustainable raw materials (e.g., palm oil and paper) on a global scale.
We strive to share and resolve issues with our stakeholders and liaise with wide-ranging experts such as international human rights experts and people working in raw material producing regions to make sure our actions always rely on expert knowledge.
Shiseido Group Procurement Policy
Our procurement policy is to respect all our suppliers as well as ensure sustainable procurement taking society and the environment into account. This is because we aim to provide safe products with high quality which satisfy our customers.
We state a policy to create social value with suppliers in addition to economic one such as cost and quality. We define social value as fair transactions, compliance with laws and regulations, respecting different cultures and set of values, respecting human rights and protection of the environment.
To actively promote more sustainable and responsible procurement together with our suppliers, we revised the policy and announced it in February 2022. In the new Procurement Policy, we formulated requirements for our suppliers regarding the environment and human rights as well as introducing a strict, objective risk identification and correction process through third-party audits, clearly stating that we will evaluate our suppliers from the perspective of sustainability.
Shiseido Group Procurement Policy[ PDF : 524KB ]
Shiseido Group Supplier Code of Conduct
We joined The United Nations Global Compact and took this opportunity to establish the Shiseido Group Supplier Code of Conduct. This code of conduct articulates norms related to human rights, compliance with laws and regulations, labor practices, protection of intellectual properties, protection of confidentiality, protection of the environment and fair transactions. We request all suppliers who have transactions with us to comply with these standards.
To ensure sustainable procurement together with our suppliers, we regularly conduct supplier assessment and the supplier assessment program, which includes corrective actions after the assessment.
In the event that any supplier is identified to have violated the code of conduct, they are requested to implement corrective actions, and we support and educate them.
Shiseido Group Supplier Code of Conduct (Issued in Jun 2019)[ PDF : 876KB ]
Shiseido Group Sustainable Raw Materials Procurement Guidelines
We take actions to resolve issues of raw materials that are determined to have a high probability of serious environmental and human rights issues in the country of origin, such as switching to materials with third party certification of zero involvement and joining international initiatives.
In particular, palm oil-derived raw materials, paper and mica cause deforestation and labor issues which have been frequently revisited. Therefore, we announced targets and measures to resolve the issues and set out a guideline to ensure sustainable procurement.
Shiseido Group Sustainable Raw Materials Procurement Guidelines[ PDF : 186KB ]
Supplier Assessment Program
Our aim is to create a sustainable supply chain built on responsible procurement and to minimize risk across the entire supply chain. To do so, we are promoting the implementation of a supplier assessment program.
At Shiseido, we implement the program based on the Shiseido Group Procurement Policy which was revised in 2022. We don't work with suppliers, if they are categorized as high-risk by the assessment and don't correct non-conformances identified by audits.
For new suppliers, we conduct a self-assessment*1 from the perspective of sustainability (human rights, occupational health and safety, environment, and business ethics) using either EcoVadis , Sedex (Supplier Ethical Data Exchange), or our original Self-Assessment Questionnaire (SAQ). We start business with new suppliers after conducting supplier assessment, confirming that they are not high-risk and then agree to the Shiseido Group Supplier Code of Conduct.
For existing suppliers, we continuously confirm compliance with the Shiseido Group Supplier Code of Conduct using the above assessments. We categorize suppliers into three groups according to the degree of risk: low-risk, medium-risk, and high-risk. If a supplier is categorized as high-risk, we conduct third-party audits.
We screen significant suppliers based on their degree of risk and importance to our business to prioritize assessments.
The screening process considers the risks of suppliers (ESG risks, risks specific to country, industry, commodity), spend, QCDST*2 performance, etc.
Based on self-assessment results, we categorize suppliers into three groups according to the degree of risk: low-risk, medium-risk, and high-risk. If a supplier is categorized as high-risk, we conduct third-party audits.*3
Additionally, we give all suppliers feedback on the results either face-to-face or on-line, and, if necessary, our employees visit the suppliers' sites to discuss improvements in their ESG performances.
During third-party audits, employee interviews and verification of required documentation are conducted. High-risk suppliers are then requested to implement corrective action plans, and in the event of critical non-conformance, we conduct further third-party audits to confirm correction status. If issues are not corrected within a set period, we consider suspension of business.
*1

:Please refer to the below table for the details of self-assessment tools.
Shiseido is gradually expanding the scope of its supplier assessment program from the perspectives of procurement category, country, and tier (a measure of the distance of a supplier from companies)
From a category perspective, we assess globally suppliers which provide direct materials, sales support tools, OEM suppliers, contract manufacturing suppliers. From a tier viewpoint, we assess not only Tier1 suppliers, but also upstream suppliers; Tier2, and beyond.
The policy and the results of the supplier assessment program are reviewed by the Sustainability Committee, and then, proposals and reports are made to the Board of Directors.