Safety and Health of Employees
Health management initiatives
I believe that the genuine mission of Shiseido is to offer solutions to social problems and achieve a sustainable society, helping people find happiness through our mainstay beauty business.
To realize this mission, it is important for our employees to maintain inner and aesthetic beauty as well as solid motivation.
To that end, it is essential to support the health of employees and the health of their families. In collaboration with the Shiseido Health Insurance Society, we created a health declaration to clarify our promise to help our employees live beautifully. Shiseido delivers beauty to consumers. In our quest to become the most trusted beauty company in the world and remain vital for the next 100 years and beyond, we will be fully committed to health management.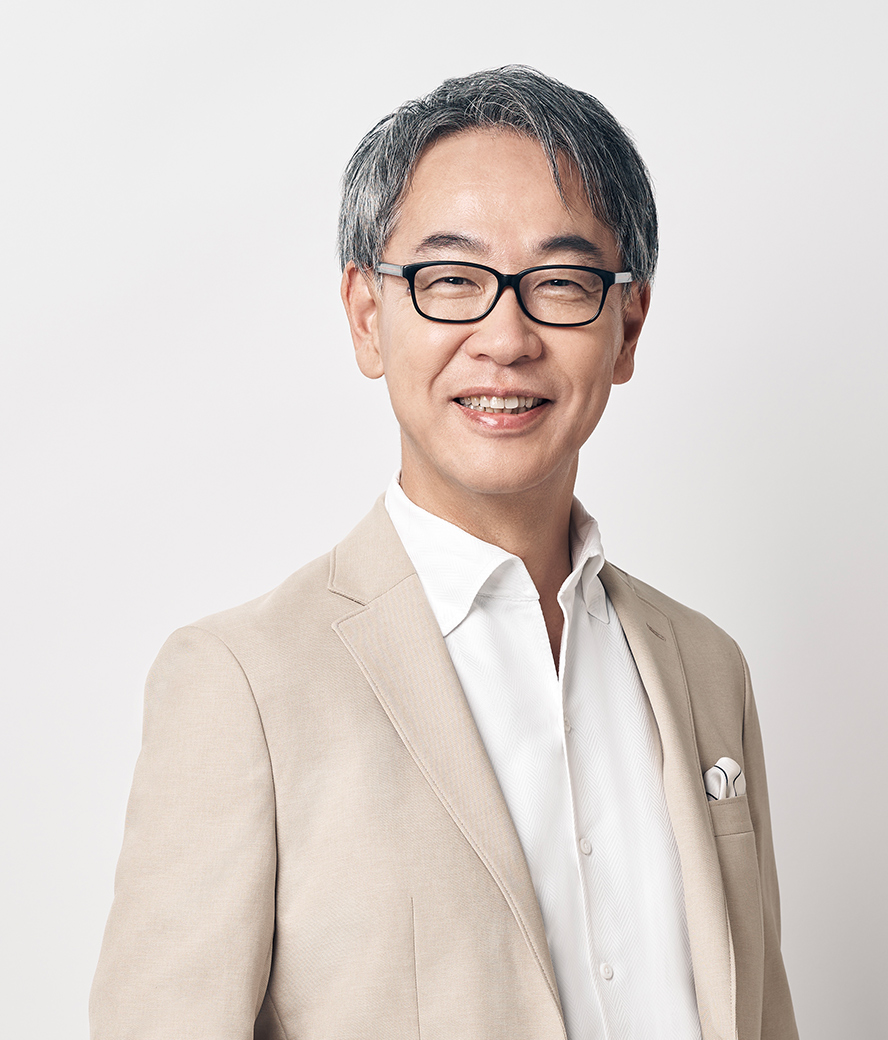 Representative Director, President and CEO

Shiseido Health Declaration
Shiseido aims to deliver "BEAUTY INNOVATIONS FOR A BETTER WORLD." Therefore, based on our perception that beauty and health are the source of vitality, we will promote initiatives for employees and their families to live beautifully and healthily.
[Our principles]
As members of a company delivering beauty, each and every employee shall have awareness and knowledge, and take action proactively to work healthily, physically and mentally.

We will endeavor to provide opportunities for our employees to speak freely with each other about beautiful lifestyles and health for mutual growth.

Shiseido will endeavor to create a safer and more comfortable work environment and will actively support the efforts of employees and their families in cooperation with the Shiseido Health Insurance Society.
Promotion system
For promotion, the director of the Human Resources Department will act as the Health Management Representative, and the Human Resources Department Wellness Support Group and Shiseido Health Insurance Society will collaborate to support each office (of the Shiseido Group in Japan) to take the initiative to maintain and promote employee health. In addition, the Health Management Representative will jointly discuss with each officer, department manager, and responsible person the support of employees' voluntary health initiatives.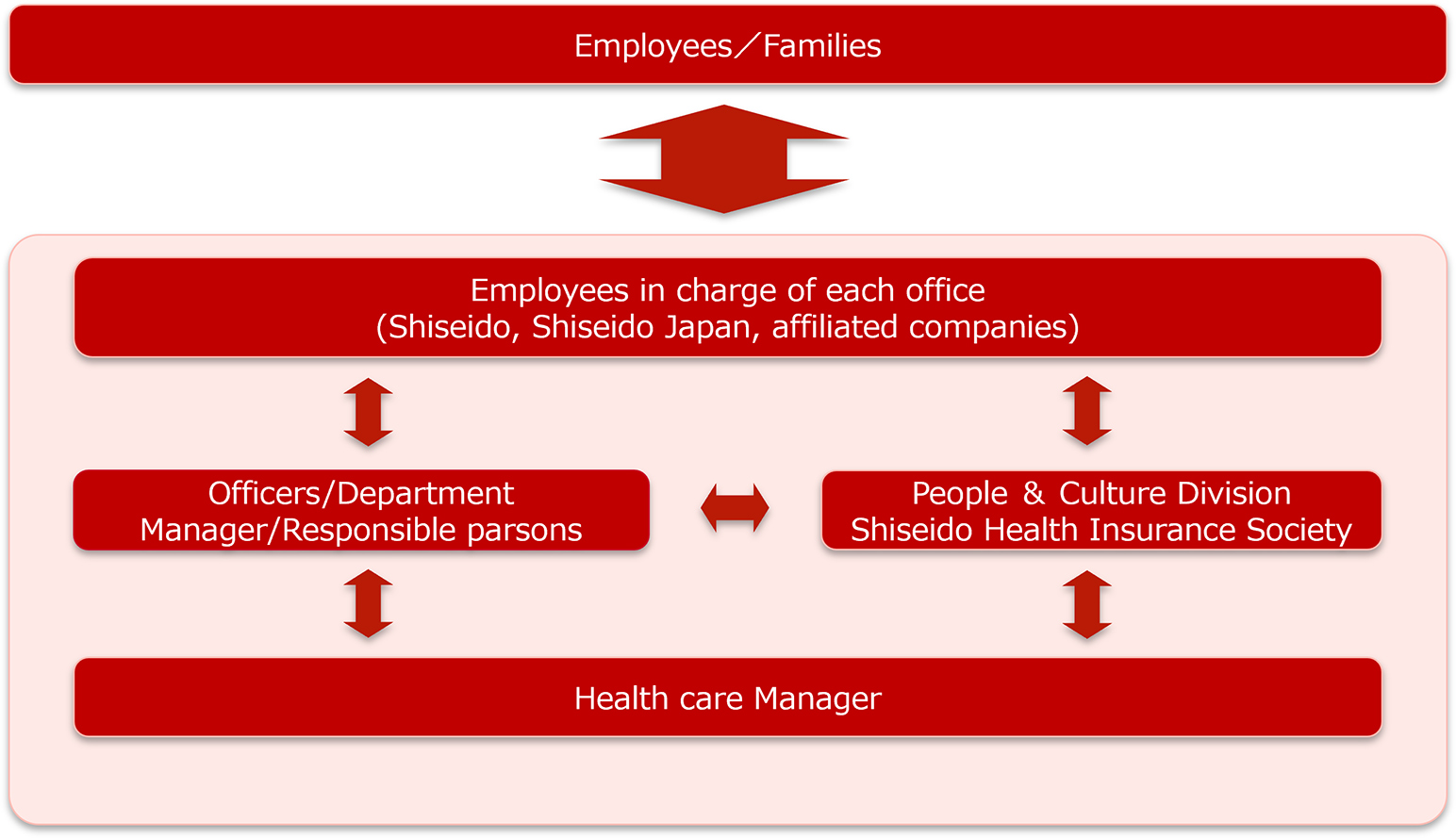 Message from the Corporate Officer in Charge
Our principles in this health declaration begin with employee awareness and behavior. We believe that it is important that individual health be signaled in the communications of each of our employees. Meanwhile, as it is difficult for employees who have been assigned important tasks and deadlines to speak up, supervisors, department heads, and officers should play a supporting role in this regard. They need to create an atmosphere that allows everyone on the team to speak about anything casually, while paying attention to the complexion and health of each team member.
Because all employees work together to achieve the mission supported by the common values of The Shiseido Philosophy, we would like to nurture environments (of psychological safety) to the maximum, where employees can casually talk about physical and mental health. The role of the Human Resources Department Wellness Support Group and Shiseido Health Insurance Society is to respond quickly to and support signals received from employees and supervisors. These teams will work closely to resolve employee health issues and improve lifestyle customs and habits. Addressing health management on a serious level is the most important and effective foundation of PEOPLE FIRST.
Health issues and future Well-Being initiatives in the Shiseido Group in Japan
The Shiseido Group in Japan considers and will work to resolve the following issues.

1. Drive home basic occupational health activities
Maintain a 100% health checkup rate, drive home follow-up measures for health checkups/retests/treatment, ensure health guidance, and enhance mental health measures

2. Implementation of health-related initiatives
The Shiseido Group in Japan and Health Insurance Society will jointly develop and promote six medium- and long-term Well-Being initiatives to resolve various issues related to beautiful lifestyle, women's health, mental health, smoking, measures against cancer, and working environment.
*

Measures scheduled in and after FY2019
Key initiatives
In 2019, we will focus on measures against smoking and the creation of beautiful lifestyle as priority measures.
1.Initiatives for measures against smoking
Upon finding that the smoking rate at our company was slightly higher than the national average, we started providing a subsidy for smoking cessation treatment in 2010 and tentatively prohibited smoking in the building the following year. In addition, we worked on non-smoking rules for uniformed employees who interface with consumers in 2012. The smoking rate in 2018 was 22.2% (down 11.4 points compared to 2010), and the gap from the national average was halved (9.5 points → 4.3 points). In order to accelerate this trend going forward, we started non-smoking rules during working hours from May 2019 and strive to further advance measures against smoking. We also participate in the Cessation Promotion Company Consortium to express our determination and share information. Also, following the subsidy for smoking cessation treatment that started in 2010, the Health Insurance Society launched the "0-Yen Quit-Smoking Challenge Program" in 2019, which subsidizes all smoking cessation treatment costs to assist employees and dependents attempting to quit smoking.
0-Yen Quit-Smoking Challenge
In FY2019, 106 employees participated in the 0-Yen Quit-Smoking Challenge Program, exceeding the target of 100 employees, and participants are working toward cessation treatment.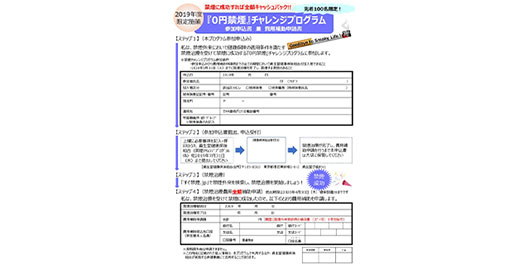 Participation in cessation consortium
In April 2019, we participated in the "Cessation Promotion Company Consortium" and expressed our intention to actively work toward promotion of cessation.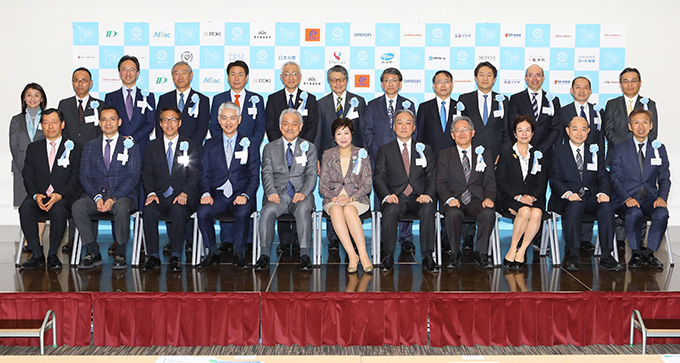 2.Initiatives for health-conscious lifestyle
Our implementation rate of health support programs (specific health guidance) is particularly high at 55.4%compared to the national average (21.4%), and a certain level of effect is seen in BMI reduction rate among participants.
Implementation rate of health support programs
BMI reduction rate among program participants
Health fairs
Every year, we conduct health fairs tailored to the health issues of each of our facilities, and launch measurement events, health education sessions, and collaborative events with cafeterias.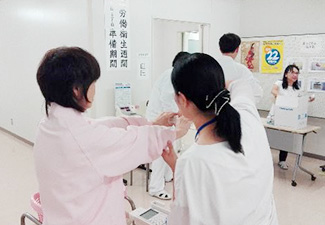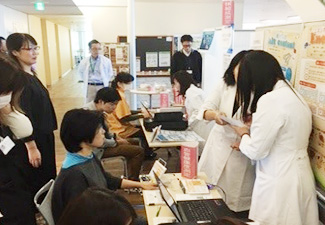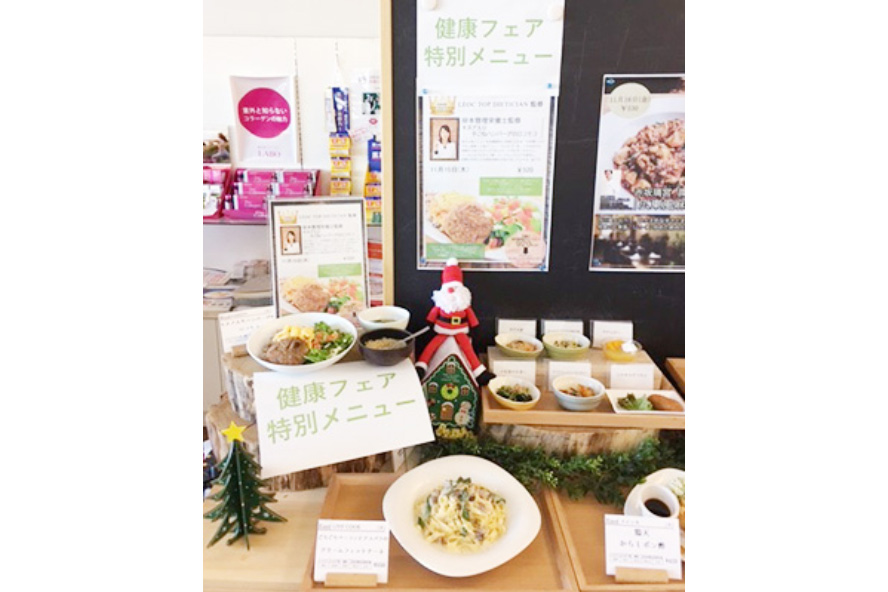 [Participating employee feedback]
・"It is good to have events that raise health awareness."
・"I've heard a lot about basal metabolism, but this is the first time that I learned my basal metabolism rate. It was a good learning opportunity."
Health seminar
Since FY2019, we have been holding seminars related to exercise and meals tailored to the health issues of each organization.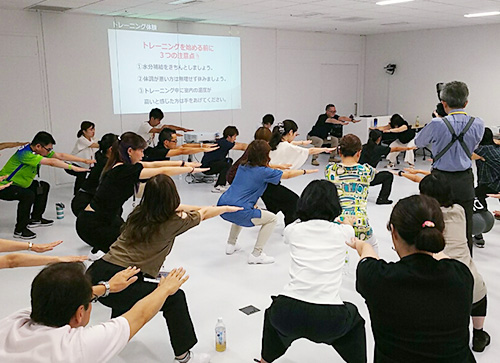 Future lifestyle improvement objectives
Percentage of participants continuing workouts: 10% more after seminar
Safety and health promotion system
In accordance with laws and regulations, we have established an office hygiene committee at domestic facilities of the Shiseido Group and are striving to create a safe and comfortable work environment through surveys and deliberation.
We have established an occupational safety and health policy at the Global Innovation Center and factories, and inaugurated a safety and health committee to improve and modify hazardous locations and dangerous acts. For domestic factories, our objective is zero accidents that require time off from work and strive to prevent the occurrence of serious accidents.

Please check the details in the Social Data.