Empowering People through the Power of Beauty
At Shiseido, we strive to empower everyone through the power of beauty.
Shiseido Life Quality Makeup: Supporting People with Serious Skin Concerns
We have been committed to improving quality of life through cosmetics since the 1950s. Today, as part of the Shiseido Life Quality Makeup initiative, we operate dedicated Life Quality Beauty Centers in five countries/regions around the world.*1
In 2020, in order to continue activities during the coronavirus (COVID-19) pandemic, we shifted our focus to digital solutions. We began offering online consultations in China and developed the Makeup Navigator website in Japan.*2 Such activities allowed us to support consumers in the comfort and safety of their own homes.
This year, we also presented an abstract on the efficacy of Perfect Cover Foundation products on vitiligo*3 at the International Pigment Cell Conference.*4 Part of our Life Quality Makeup lineup, Perfect Cover Foundation is a series of specialized foundations for deep skin concerns, including scars and discolorations.
Shiseido Asia Pacific received a Champions of Good award in 2020 for its sustainability efforts in Asia – including activities led by the Shiseido Life Quality Beauty Center.*5 The awards recognize organizations that are exemplary in their corporate giving, and those that engage partners and stakeholders in their initiatives.
*1

:Japan, China, Hong Kong, Taiwan, Singapore as of December 2020.

*2

:Due to COVID-19, we revised our plan to expand to 14 countries and regions by 2020.

*3

:Vitiligo is a long-term condition where pale white patches develop on the skin. It is caused by a lack of pigment in skin.

*4

:Abstract title: QOL effect of cosmetic camouflage for vitiligo

*5

:Champions of Good was launched in 2017 under the Company of Good in Singapore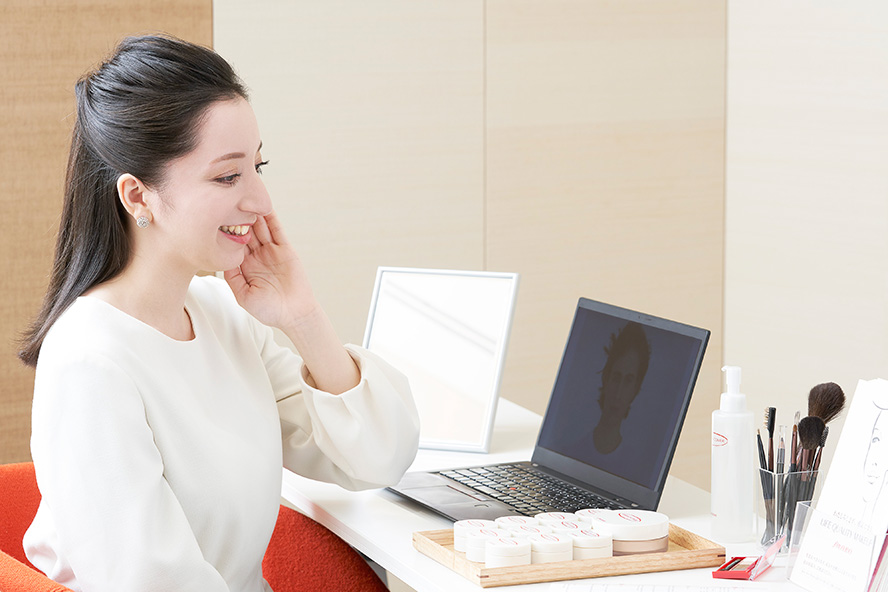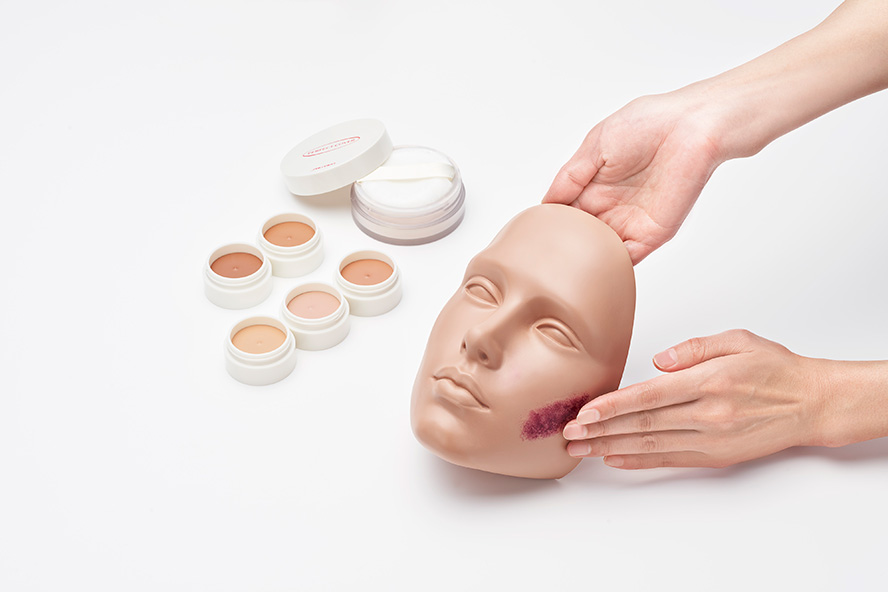 SINGAPORE: Shiseido Life Quality Beauty Center
The first in South East Asia, the Shiseido Life Quality Beauty Center in Singapore is committed to empowering customers with more confidence through private sessions with our specialised beauty consultants. Designed for comfort, support and learning, its spacious rooms are also fitted with sofas for family and friends.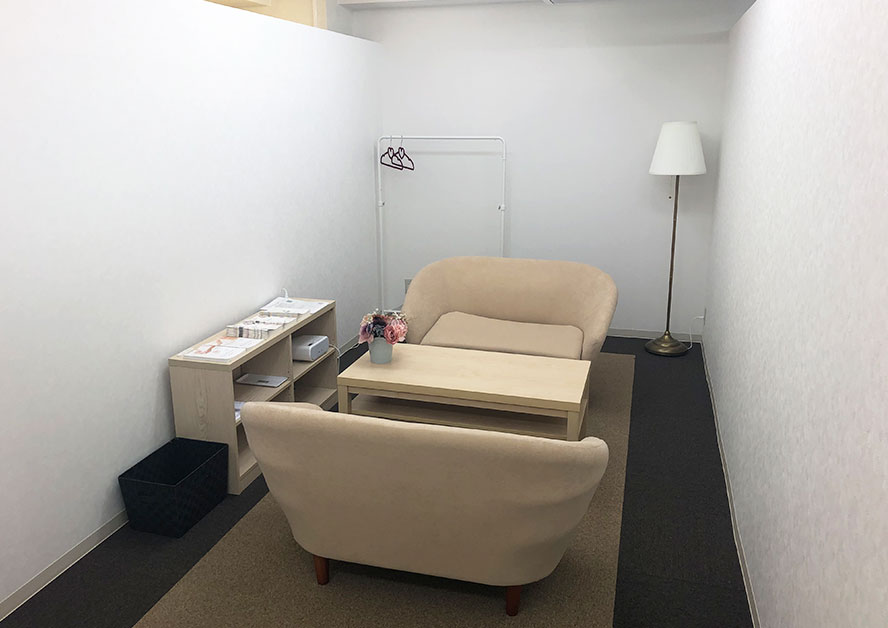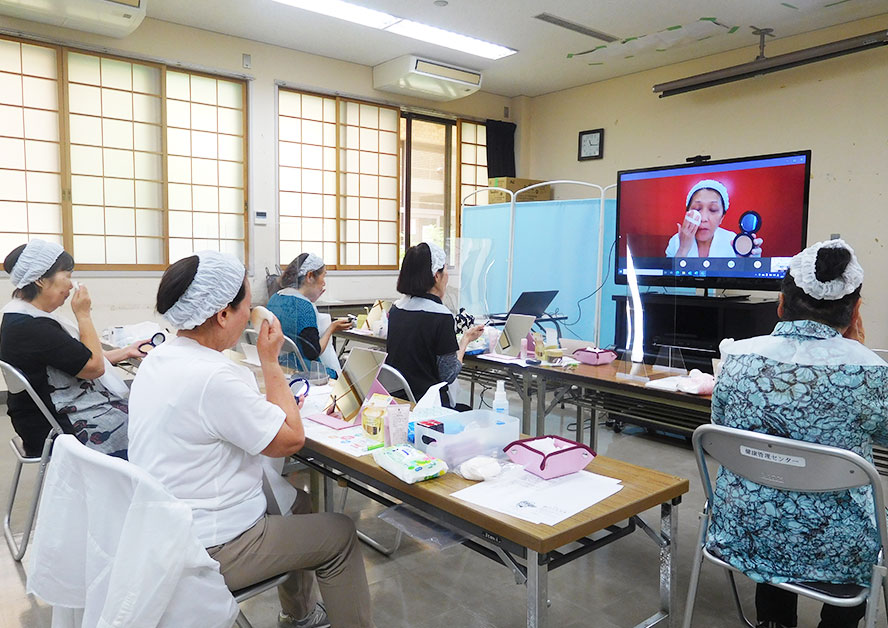 Address:
Shiseido Life Quality Beauty Center
182 Cecil Street, #15-03 Frasers Tower
Singapore 069547
Consultations are by appointment only.
To arrange for one, please call +65 6430 9969
or email SLQC@shiseido.com.sg
Supporting People Living with Cancer
Since 2008, we have supported people affected by changes in their appearance due to cancer treatments.
As medicine advances, there is an increased focus on how to increase quality of life for people living with cancer. In 2019, we published the Beauty Book for Cancer Patients, following up in 2020 with Men's Grooming for Cancer Patients *1. We have provided these books to 385 cancer hospitals in Japan.
We also work with CancerNet Japan, a certified non-profit organization, and the Japan Cancer Society, a public interest incorporated foundation, to offer beauty care seminars at hospitals.
In 2020, SHISEIDO BEAUTY SALON released a medical wig that can be customized to fit the wearer's head size and hair condition. Through counseling and total care of the hair and scalp, our care advisers help make daily life more comfortable for our consumers.*2
Building on our experience in Japan, we are keen to expand our efforts globally. Last year, in Spain, working with Asociación Española Contra el Cáncer, we offered online makeup lessons to 101 cancer patients across 10 cities.
*1

:Also available on the Shiseido Life Quality Makeup website.

*2

:Care advisor is our name for certified beauty artists who have completed our original educational curriculum and passed the certification exam.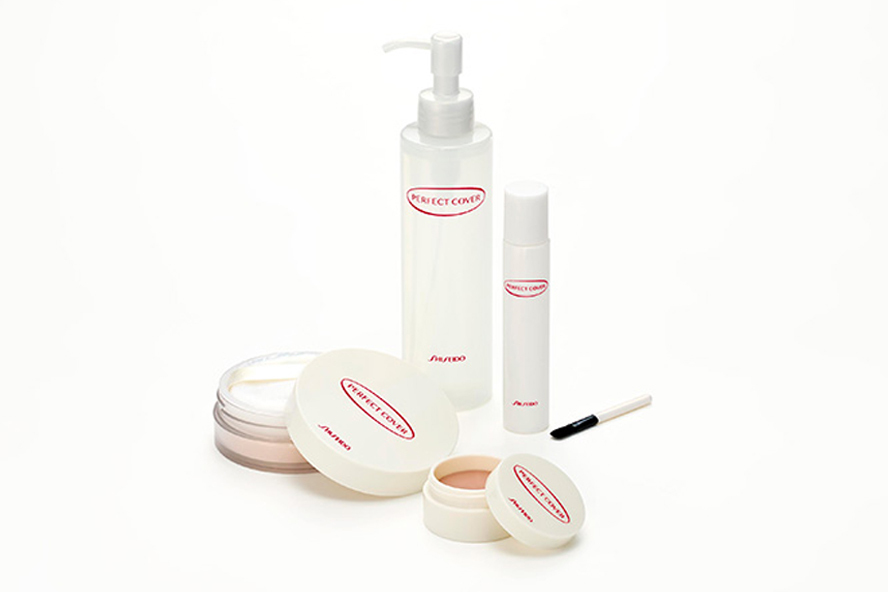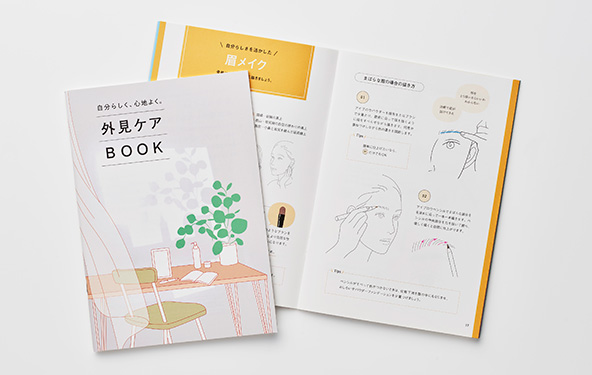 LAVENDER RING: Supporting People with Cancer to Live with a Smile
Since 2017, we have participated in LAVENDER RING, a multilateral project to support people with cancer. As part of the project, we lead MAKEUP & PHOTOS WITH SMILES, which uses the power of beauty and photography to empower the social and professional lives of people with cancer.
In 2020, we exhibited photos from the program at LIVE EMPOWER CHILDREN 2020, a charity event support of pediatric cancer. This was also the year when LAVENDER RING was held online for the first time. 35 Shiseido employees volunteered to provide individual online makeup lessons to 84 people with cancer nationwide. The event also included a panel discussion with celebrities – all of whom had a personal experience of cancer and wished to share messages of hope and encouragement with the audience. Finally, the LAVENDER RING expanded outside of Japan for the first time this year, with activities introduced in Taiwan.
In recognition of our efforts, we received a Mécénat certification by the Association for Corporate Support of the Arts and the 2nd Nikkei SDGs Management Grand Prix Social Value Award.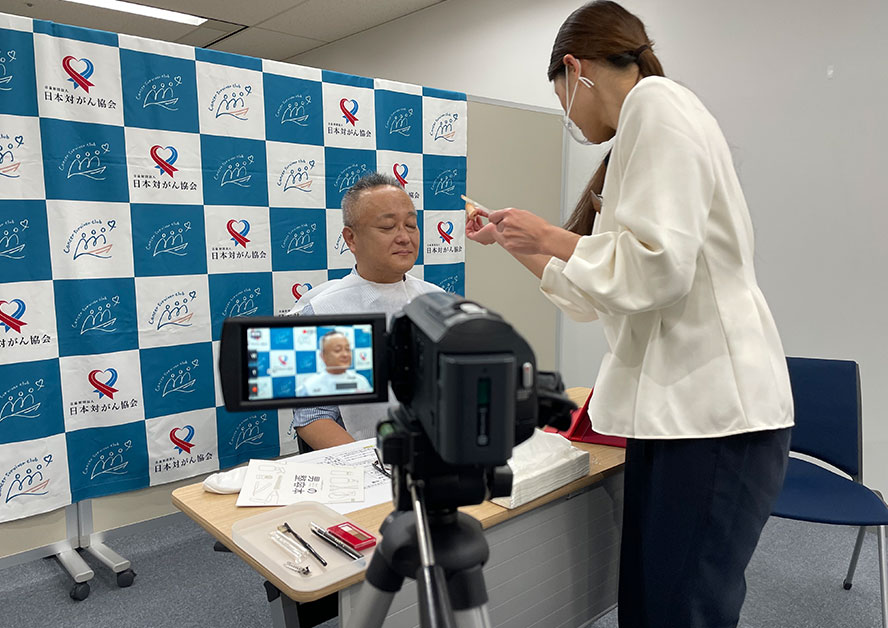 Collaborating with Retail Partners to Build Support Networks in Local Communities
In 2015, Japan's Ministry of Health, Labour and Welfare issued guidelines to promote healthy lifestyles among local communities. This inspired the creation of support structures for people with cancer, and senior citizens nationwide.
To support this initiative, we are committed to providing local communities in Japan with specialized beauty information.
In 2020, we collaborated with Sugi Pharmacy to give local people with cancer better access to our beauty care service. In November, Sugi Pharmacy set up a private room in its Fushimi branch to mark the launch of our Perfect Cover Foundation.
We also developed the 'Beauty For Health' program, which incorporates research findings from Shiseido's cosmetic therapy to help older people.*1 As of December 2020, 459 CRC member retailers had adopted the program.*2
*1

:Shiseido's cosmetic therapy uses skincare and makeup application techniques to help improve and maintain mental and physical health, quality of life and healthy life expectancy.

*2

:CRC: National Federation of Cosmetic Retail Cooperative.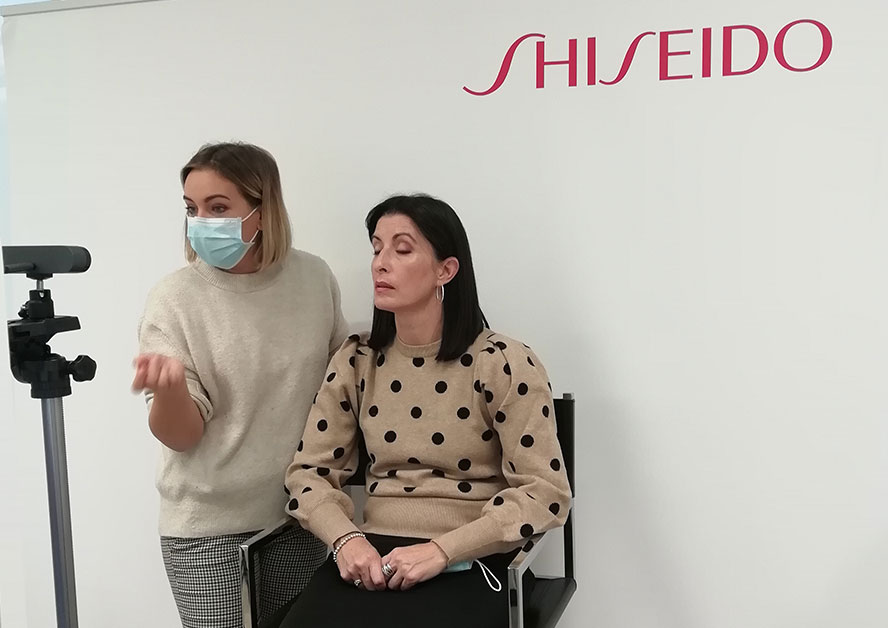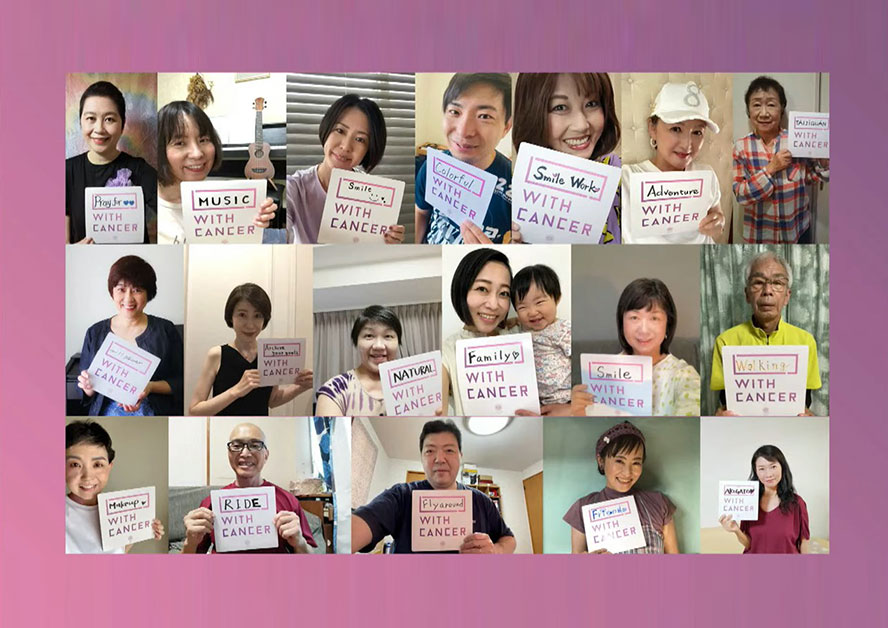 Supporting Older People
Due to coronavirus (COVID-19), we were unable to offer Shiseido Beauty Seminars to senior citizens in 2020. However, Shiseido Beauty Therapists continued to inspire happiness by writing letters of encouragement and creating exercise videos for residents at nursing homes throughout Japan.*1
Our efforts at a community level also remain strong, with medical workers who are certified as Shiseido Cosmetic Therapists sharing their expertise in cosmetic therapy at health and wellbeing workshops across the country.*2 In September 2020, one of Shiseido's researchers delivered a presentation at the 84th Japanese Psychological Association Symposium.*3 The presentation introduced cosmetic therapy activities and explained how skincare and makeup can benefit the frontline of medicine and care for older people by improving and maintaining physical and mental functions, and enhancing quality of life.
Outside of Japan, Shiseido Taiwan received the 16th Annual Corporate Social Responsibility Award from Global Views Monthly for its beauty seminars, which focused on using makeup and skincare for physical and mental wellbeing, as well as a socialization tool. The seminars were attended by 3,053 senior citizens.
*1

:Provided to 23 facilities nationwide.

*2

:Launched in 44 prefectures (as of December 2020).

*3

:Held online.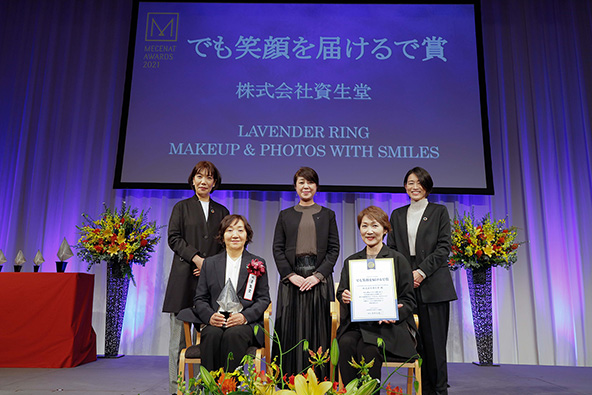 Supporting People with Visual Disorders
In the 1980s, we began developing educational materials to assist consumers with vision impairments or low vision. This included beauty manuals in Braille, Braille stickers for products, and Braille dosage stickers.
Our cosmetics advice website, Shiseido Listener's Café uses text-to-speech (TTS) software. It provides various information, including a basic introduction to cosmetics usage. The website also features an audio-based periodical on seasonal beauty information, called Fashionable Moment (Oshare-na Hitotoki).
In 2019, in cooperation with organizations for people with visual impairments, we developed SHISEIDO Guide Make, a cosmetics application method for people with visual impairments. By using their hands and fingers to guide them, people can apply their own skincare and makeup.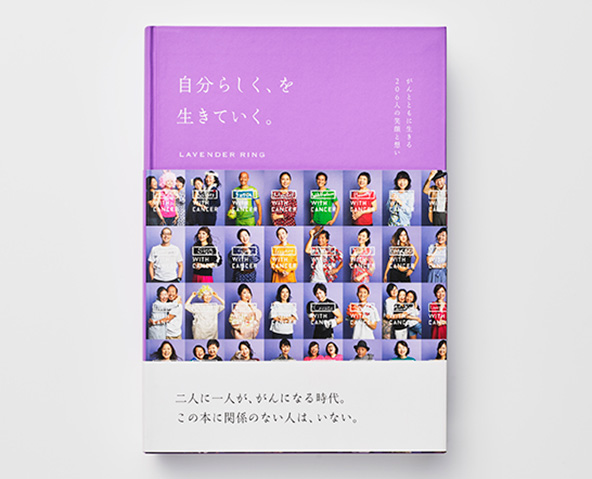 Supporting Children in Foster Care
Our children are the future, and at Shiseido, we are committed to building a society where every child can thrive and not a single one is left behind.
The Shiseido Social Welfare Foundation is engaged in a diverse range of activities in support of children living in social care.* Since 2005, to promote self-reliance among such children, the foundation has organized seminars focused on grooming, etiquette, and other skills. Developed and run in collaboration with Shiseido Japan Co., Ltd., AOKI, Inc., Recruit Co., Ltd., and other organizations, these seminars aim to help prospective high school graduates prepare for further education or a career to live independently. The foundation also offers scholarships for higher education, and training programs and educational magazines for staff at child welfare facilities.
*

The Shiseido Social Welfare Foundation is a public interest incorporated foundation