Manufacturing Process
Ensuring that every single traditional technique is passed down
In cooking, for example, two dishes made from the same recipe may taste very different if there are slight differences in the order of adding the ingredients or the strength or length of heating.

This also applies to cosmetics.
Shiseido has accumulated expertise on the manufacture of cosmetics since its foundation in 1872.
Our unique manufacturing technologies are Shiseido's pride.

The engineers, who carry on the traditional techniques, spare no effort to execute the operating processes accurately and carefully and continue to make products with assured quality.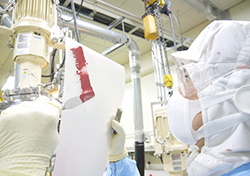 Particularity in the production process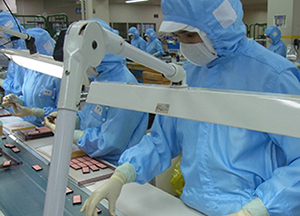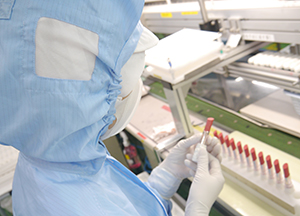 Global roll-out
Shiseido complies with the ISO22716 global standard and manufactures cosmetic products under thorough quality control.
Our factories in various regions have characteristic facilities and production technologies. These technologies are shared between the factories, without being confined to "Made in Japan," in order to develop the best practices in making higher quality products.