Shiseido Life Quality Makeup
For those with serious skin concerns (bruises, scars, side effects from anticancer drugs)
In 1956, Shishido launched Japan's first-ever makeup items for wartime burn scars and developed Shiseido Life Quality Makeup, a makeup application method to address serious skin injuries such as bruises and scars. Since 2008, we have further evolved and applied this method to address changes in skin appearances caused by the side effects of cancer treatment. Shiseido participated in "Living with Cancer" in 2017 and, in 2018, cosponsored "LAVENDER RING," an event to support cancer survivors. Since 2017, we have also organized "MAKEUP & PHOTOS WITH SMILES," a yearly makeup and photo shooting event. Shiseido Life Quality Beauty Center, our specialized facility, provides advice to individuals on makeup techniques using dedicated products according to individual concerns, and holds an appearance care seminar for cancer patients upon request from medical facilities around Japan.
We at Shiseido support all persons with concerns about their appearance through makeup solutions that provide the freedom to enjoy day-to-day life.
What is Shiseido Life Quality Makeup?
There are those who suffer from serious skin concerns that prevent them from social participation and who need makeup to live their day-to-day lives. Changes in outward appearance due to the side effects of cancer treatment, birthmarks, vitiligo, or skin irregularities such as scars and burns can greatly affect one's quality of life. We at Shiseido believe in the power of makeup to comfort and encourage such persons, and we're hard at work developing makeup products and methods to treat their concerns. We call it: Shiseido Life Quality Makeup.
Active Regions
Shiseido Life Quality Makeup is expanding globally, with the aim of a society in which all persons with concerns about their appearance can live happily.
Tokyo

Shanghai

Hong Kong

Taiwan

Singapore
SINGAPORE: Shiseido Life Quality Beauty Center
The first in South East Asia, the Shiseido Life Quality Beauty Center in Singapore is committed to empowering customers with more confidence through private sessions with our specialised beauty consultants. Designed for comfort, support and learning, its spacious rooms are also fitted with sofas for family and friends.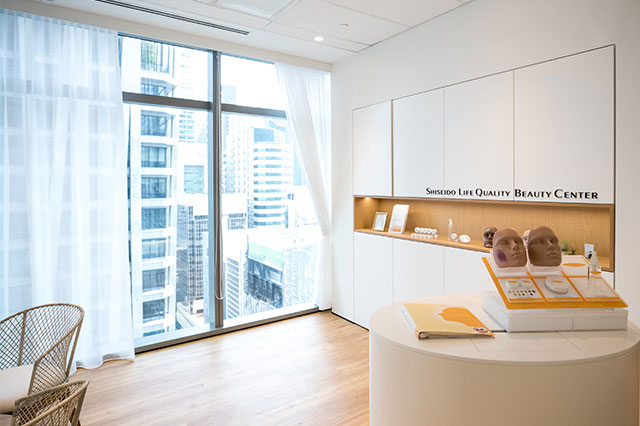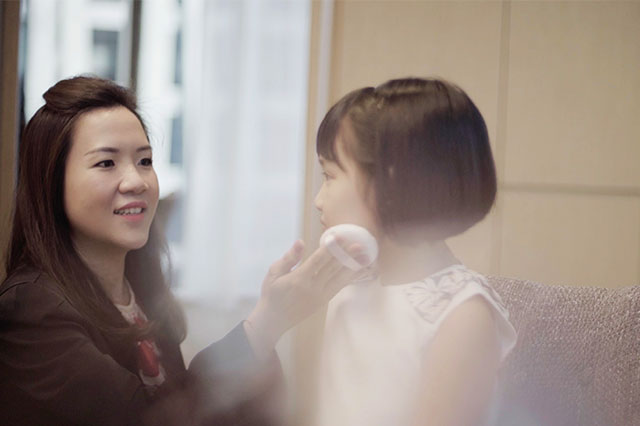 Address:
Shiseido Life Quality Beauty Center
182 Cecil Street, #15-03 Frasers Tower
Singapore 069547

Consultations are by appointment only.

To arrange for one, please call +65 6430 9969
or email SLQC@shiseido.com.sg
Social Activities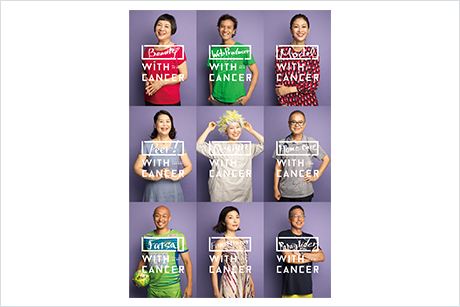 The Power of Makeup
Shiseido supports the activities to realize a society where people can live life in their own way even with cancer. We look to the future where everyone, with or without cancer, can spend their days filled with joy.

SHISEIDO LIFE QUALITY MAKEUP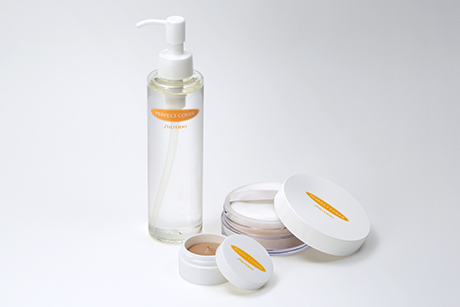 Perfect Cover Foundation
Perfect Cover Foundation developed by Shiseido covers various skin concerns including blueish, reddish, or brownish discoloration, severe skin dullness due to treatment, unevenness and vitiligo. Thanks to technical development, Perfect Cover Foundation is now easily available on Shiseido total beauty website "watashi+"(Japanese only).

Click here to see Perfect Cover products
Click here to watch how-to-use video*
*

The captions are in Japanese.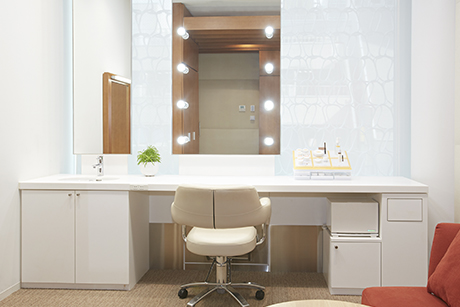 Shiseido Life Quality Beauty Center
A unique facility specialized in Shiseido's cover makeup. The Shiseido Life Quality Beauty Center also researches and develops products and offers educational makeup lessons across the region.

Click here for the details of the facility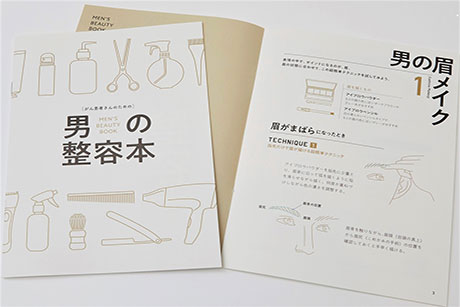 For Cancer Patients
Booklet Supporting Appearance Care
We made a booklet to suggest makeup techniques to cover appearance changes caused by the side effects of cancer treatment. "Appearance Care Book for Cancer Patients" was published to support cancer patients who want to be themselves every day of their lives.
Click here to download digital books* for male and female users
*

English version is available for the for-female digital book.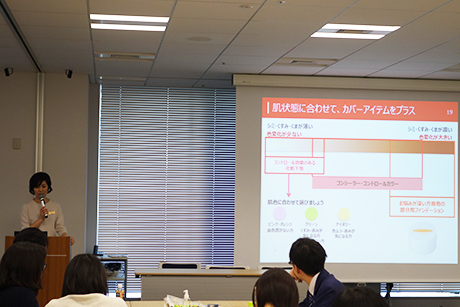 Information Service for Medical Professionals
We supply medical professionals with information on Shiseido's appearance care services so that they can introduce such services to patients who suffer from skin discoloration or eyebrow and eyelash loss caused by the side effects of cancer treatment.
History of Our Activities
Shiseido's appearance care activities started in 1956, when there were many people who had suffered serious burns from World War II.
Shiseido Spots Cover was launched with the aspiration to do something only Shiseido can do to relieve the heartache of those people distressed by keloid scars. Then Shiseido launched Perfect Cover, a foundation that naturally covers various skin concerns including birthmarks, scars, and burn scars applying the light technology (complementary colors). It has led to our activities today. Shiseido, since its establishment, has been continuing research and information development on cosmetics aiming not only to help bring out individual consumers' beauty but also to enrich their mind.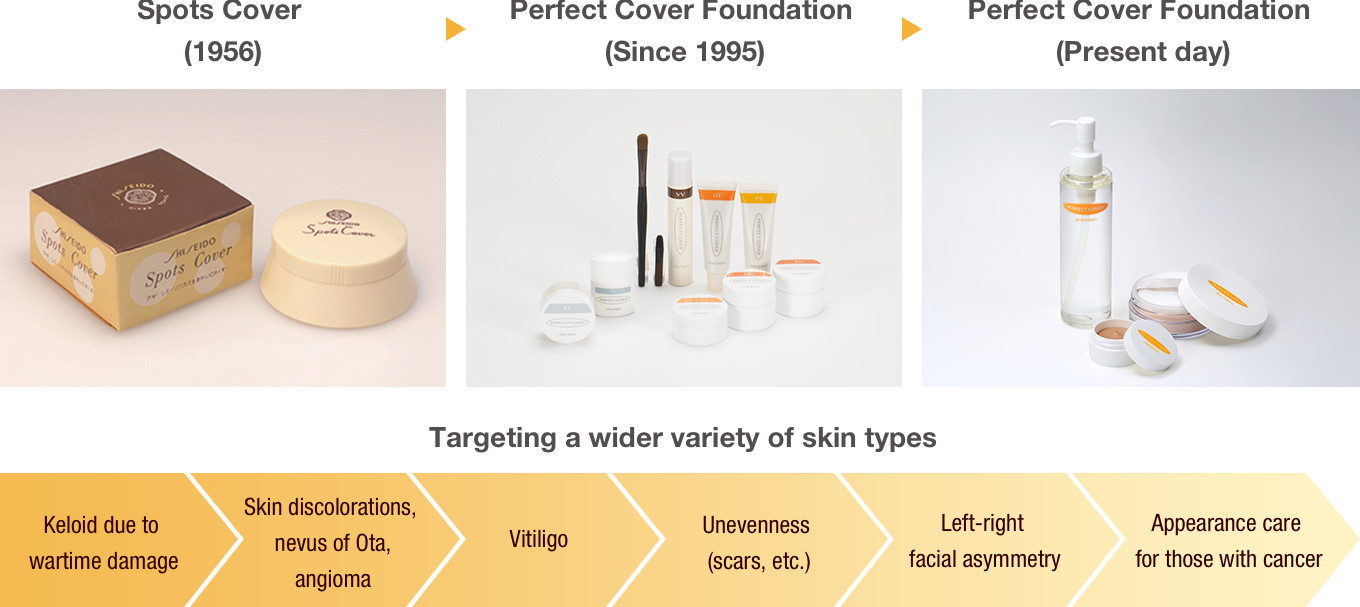 For all who need it
There are men, as well as women, who have appearance concerns saying, "I can't smile," or "I don't want to go outside for people to see me." We wish everyone, regardless of age or gender, could cover their skin concerns to spend their days just as they like.

We are extending Shiseido Life Quality Makeup activities to deliver our beauty service to people of all generations across the world who need it. Shiseido's activities will go on to inspire more people to take a step forward supported by the "power of makeup."