Consumer Feedback
Gaining the trust of consumers
Shiseido shares the valued opinions and requests of consumers within the company after the marketing of a product and utilizes them in product development and improvement.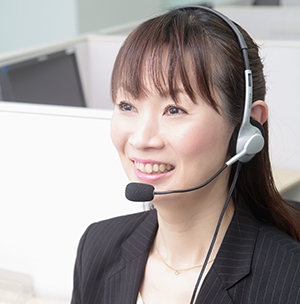 "Mirror System" for sharing consumer feedback within the company
The consumer feedback as well as requests across the world are gathered centrally in the "Mirror System," and are then communicated to the individual departments in the company.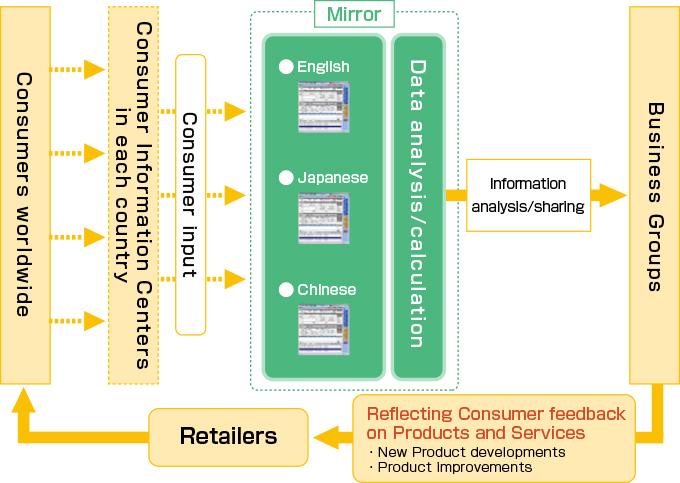 Careful analysis of consumer feedback
Safety and quality experts carefully analyze and utilize each of the consumer feedback items that have been collected.
(1) We check and analyze all feedback received from consumers, including items about products that disagree with the skin, so that we are able to deliver reliable products. In addition, we communicate with medical institutions and government authorities to maintain a system that enables us to promptly respond.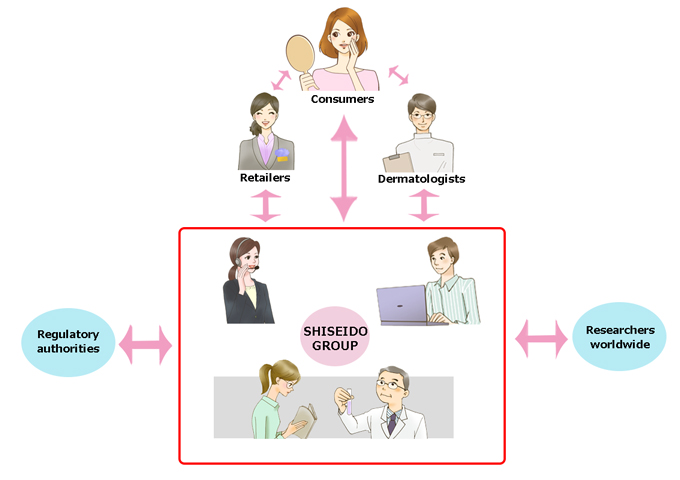 (2) We also have our employees check the feedback and requests received from consumers regarding quality through visual and practical means, and utilize them in the development and improvement of products and services.