Contaminant-Curbing Measures
Blocking visible foreign matter to fine dust invisible to the eyes
Standards for entry into the production area
In order to restrict the entry of fine dust or foreign matter via human movement, clothing standards (such as specified uniform, shoes, cap, mask, gloves) are specified for each area. In addition, employees are restricted from bringing watches and other articles into the production area. Only those who comply with these standards are allowed access to the production area. The washing of hands, the disinfection of hands and fingers, and air shower are also enforced.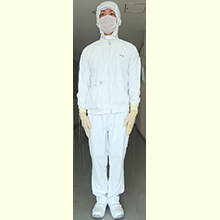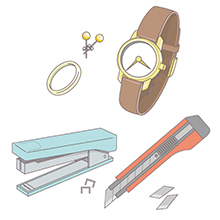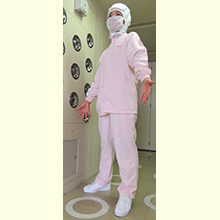 Measures taken in the production area
The air in the production area is circulated through a filter, and the dust particle count is controlled. The parts of the devices used for production are fully disassembled, then cleaned and disinfected. Checks are performed for the loosening of screws and bolts, and the number of parts is controlled.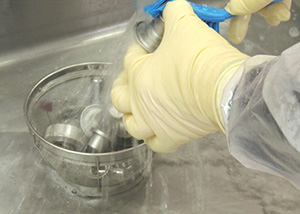 Measures in production processes
In the operating processes, process control is performed to prevent contamination by foreign matter, such as the air cleaning of containers, visual inspection by employees, and multistage filtration using fine mesh filters.