Product Planning
Product planning initiatives from consumer feedback
Aiming to create products that resonate with the sensibilities of consumers
We aim to create products that are suitable for the values and lifestyles desired by consumers, and to create products that resonate with the sensibilities of consumers.
Every effort is made to manufacture products that can be used continually and with comfort by consumers, by means of collaborating with designers, research centers and factories in determining the shape and operability of products.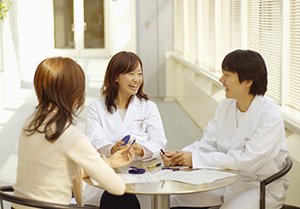 Improvements to reflect consumer feedback
We listen to consumer feedback through consumer consultation and requests, and utilize it in product development and improvement to create products that offer an even higher level of satisfaction.