Product Safety and Efficacy
Continuing to explore until obtaining satisfactory results
Pursuit for comfort in use
Researchers pursue the target sensation by considering hundreds of formulations and checking them by trial manufacture. Various quality tests are performed under different use situations for each product, including tests on the compatibility with the container.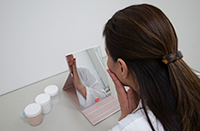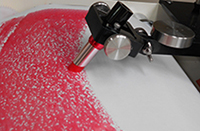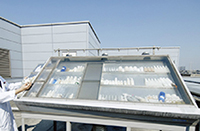 Assurance of safety and efficacy
We not only perform safety tests on ingredients, but also test our products for safety, including tests for use and patch tests.
In addition, we obtain various supporting data (such as SPF and PFA data) to guarantee product functionality and comfort to consumers. Besides complying with the efficacy displayed on the products, we also ensure that the products are appealing.