Shiseido Osaka Ibaraki Factory/West Japan Distribution Center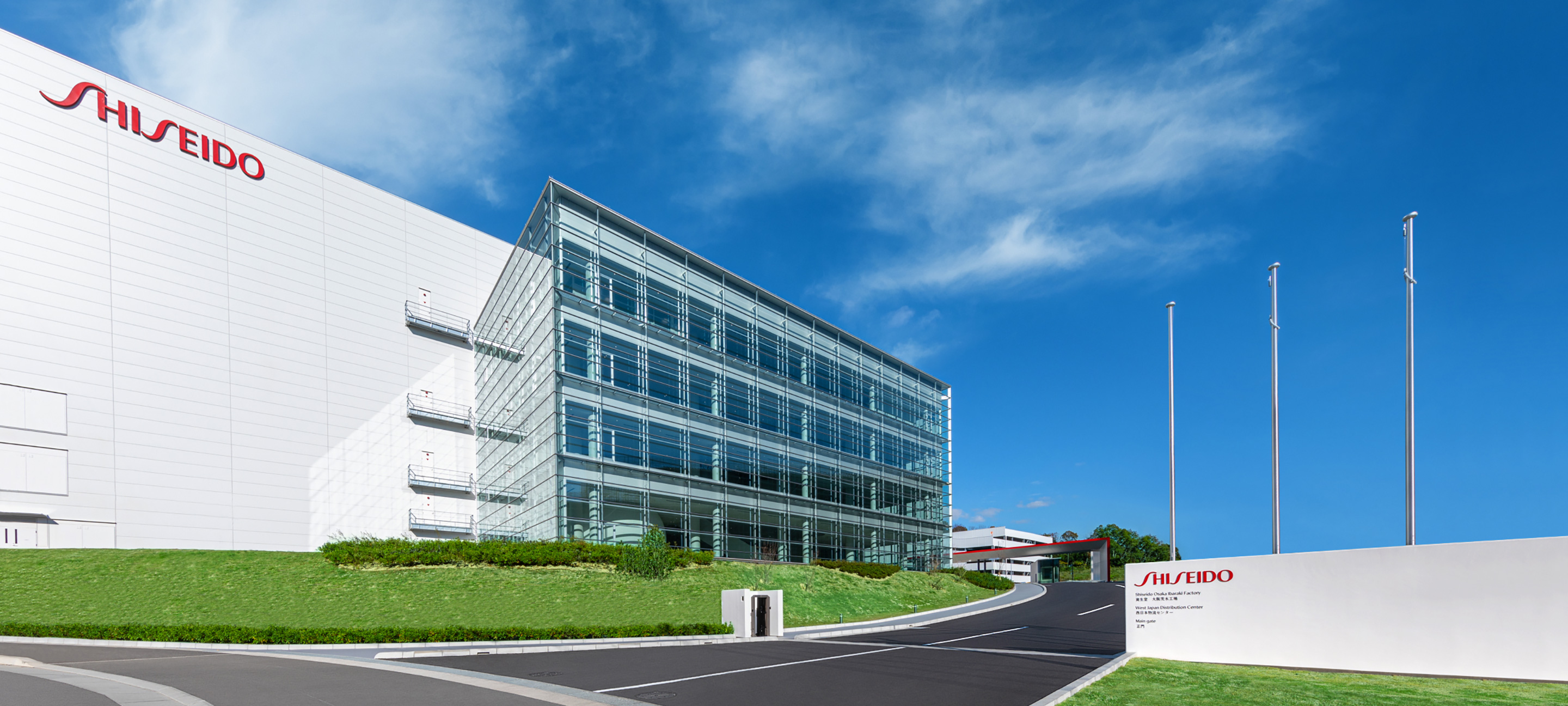 Notification
Outline of Shiseido Osaka Ibaraki Factory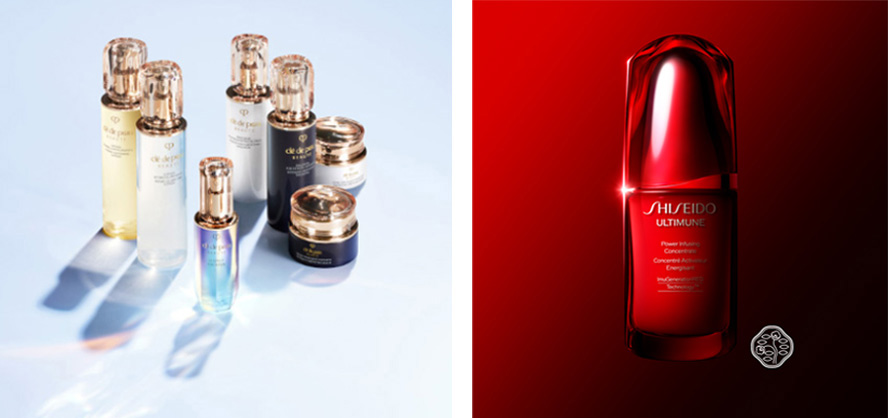 The Osaka Ibaraki Factory manufactures prestige skincare products including the serum ULTIMUNE, which represents the brand SHISEIDO, and the global luxury brand Clé de Peau Beauté.
The factory, certified according to ISO 22716, fully utilizes its design capability and equipment to realize Shiseido's "high quality" and deliver safe and secure products to consumers all over the world.
It also maintains a "sustainable factory for both people and society," where the work environment is eco-friendly and comfortable, thereby fostering the growth of the people who work hard to produce "high quality" products.
1. Sustainable Factory
The factory consists of environmentally friendly facilities that conserve energy, water, etc. having received an A rank from Comprehensive Assessment System for Built Environment Efficiency (CASBEE), which is highly regarded for factory buildings.
On top of that, the distribution center was built next to the factory as Shiseido's first attempt to reduce CO₂ emissions during product delivery.
2. "PEOPLE FIRST" Workplace Environment
Under the belief that it is people who support delivering high quality services, we have created a work environment where productivity is maximized and new value creation is promoted by introducing the activity based working (ABW) concept,
which allows staff members to freely choose their working space, style, etc., and offers a large open plan space covering all office departments.
At the production site, staff members can enjoy a comfortable working environment with an automated material loading process.
3. Working Together with Local Communities
As a factory open to the local public, we will continue to consistently offer various events and activities with the aim of being a place for communication activities with private sectors, government offices, schools, and other organizations.
In addition to strengthening its presence as a production base, the factory will strive to become a base for communicating the brand value and our commitment to quality from Ibaraki City (also know as a part of Saito, urban community in which people live in harmony with nature) to people around the world so that the number of loyal Shiseido users will increase.
Factory Tour Highlights
The Journey to Beauty
Let's embark on a "Journey to Beauty" to explore the beauty of Shiseido.
The SHISEIDO BEAUTY SITE is a town unto itself.
Visit different areas including Shiseido Museum, Sensory Test Lab., or Beauty Marché, and you will find yourself enjoying learning about Shiseido's high-quality, safe and secure manufacturing method.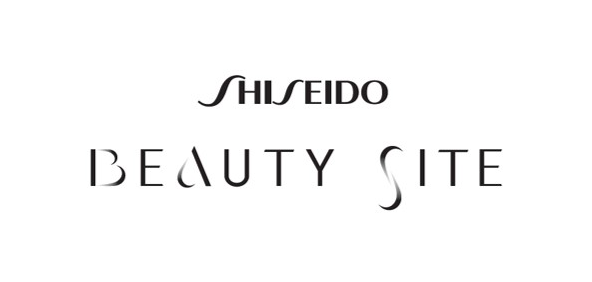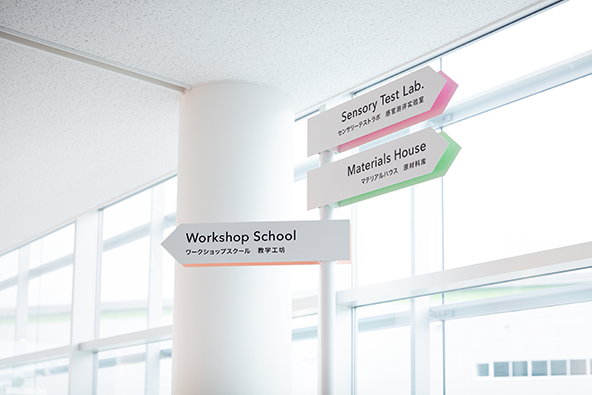 Outline of Factory Tour
* For a limited time only.
Instructions for Participating in the Factory Tour
Please carefully read the following instructions before participating in the factory tour.
Please be advised that you must follow the instructions in order to book a tour.
1.Please check in 10 minutes before the tour starts.
2.The tour is guided by our staff. You cannot join the tour after it starts. Also, your reservation will be automatically canceled if you arrive after your appointment time.
3.Those who are aged 15 years and under must be accompanied by a parent or an adult guardian when participating in the tour.
4.The following acts are prohibited in all facilities during the factory tour.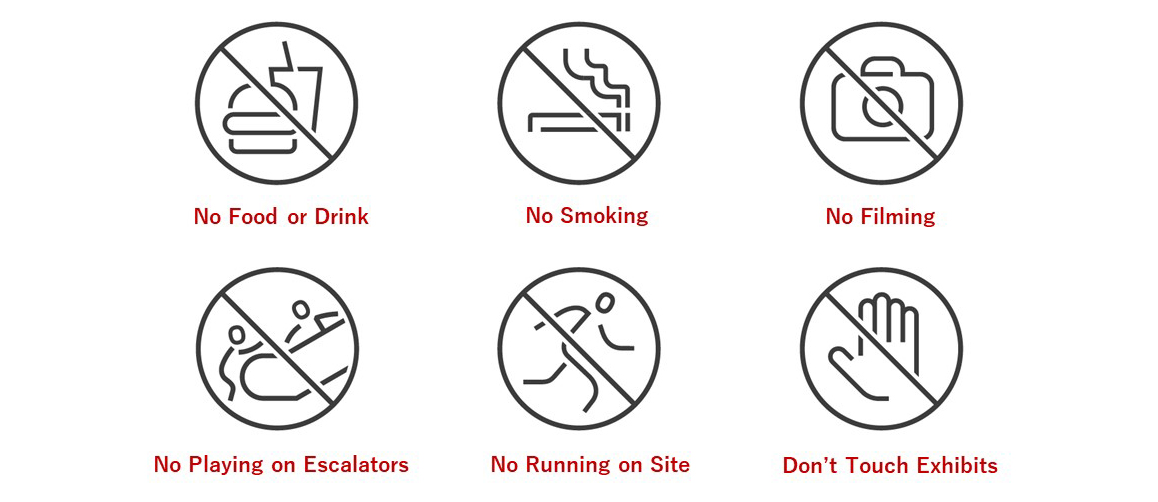 5.Please be advised that the tour program may change for operational reasons without notice, or some production lines may be out of service.
6.The tour may be cancelled or the factory may be closed due to unforeseen circumstances such as the spread of COVID-19, the occurrence of a natural disaster, e.g., typhoon, earthquake, or a power outage.
7.Wheelchair and baby buggy rental services are not available in the factory; therefore, you need to bring your own wheelchair or baby buggy when participating in the tour.
Please be advised that you cannot receive special support from our staff.
Note:

You may be asked to immediately leave the factory or may not be able to book any future factory tour provided by Shiseido if you disturb tour operations by conducting any of the above prohibited acts.
Booking a Factory Tour
Please check the detailed information before booking.
Note:

Tour courses, specially designed for social distancing aiming to prevent the spread of COVID-19, are only available for a limited time at the moment.
Instructions for Booking a Factory Tour - Be sure to check the following:
1.The tour is conducted in groups, so you will join other participants. Please be advised that both individual and group participants may exist in the same tour group.
2.You are advised to change or cancel your booking no later than 4:00 p.m., 2 days (excluding Saturdays, Sundays, and national holidays) before your booking date.
Click the following links to change or cancel your reservation.
3.Participants in wheelchairs need to notify staff in the comment box when booking.
4.Please be aware that changing or canceling your resevation multiple times may result in the inability to participate in a tour or book a tour in any of our facilities.
5.There is no parking available for cars or motorbikes for tour participants at the factory.
You are recommended to use Shiseido Factory Tour Shuttle, which operates between the factory and Hankyu Railway Ibaraki-shi Station, or public transportation.
Note:

There is a car parking area for individuals with disabilities at the factory. Capacity is limited, so please contact us if you are in need of parking accommodations.
6.Those who work for other companies in the same industry or their affiliates are prohibited from booking tours.
7.Any booking through a travel agency will not be accepted.
8. If you have set up your email account with a safe senders list, please change the settings so that an email from s.beautysite@shiseido.com can be received.
All or some of the above instructions are subject to change without notice. The revised instructions will become effective when they are posted on this site.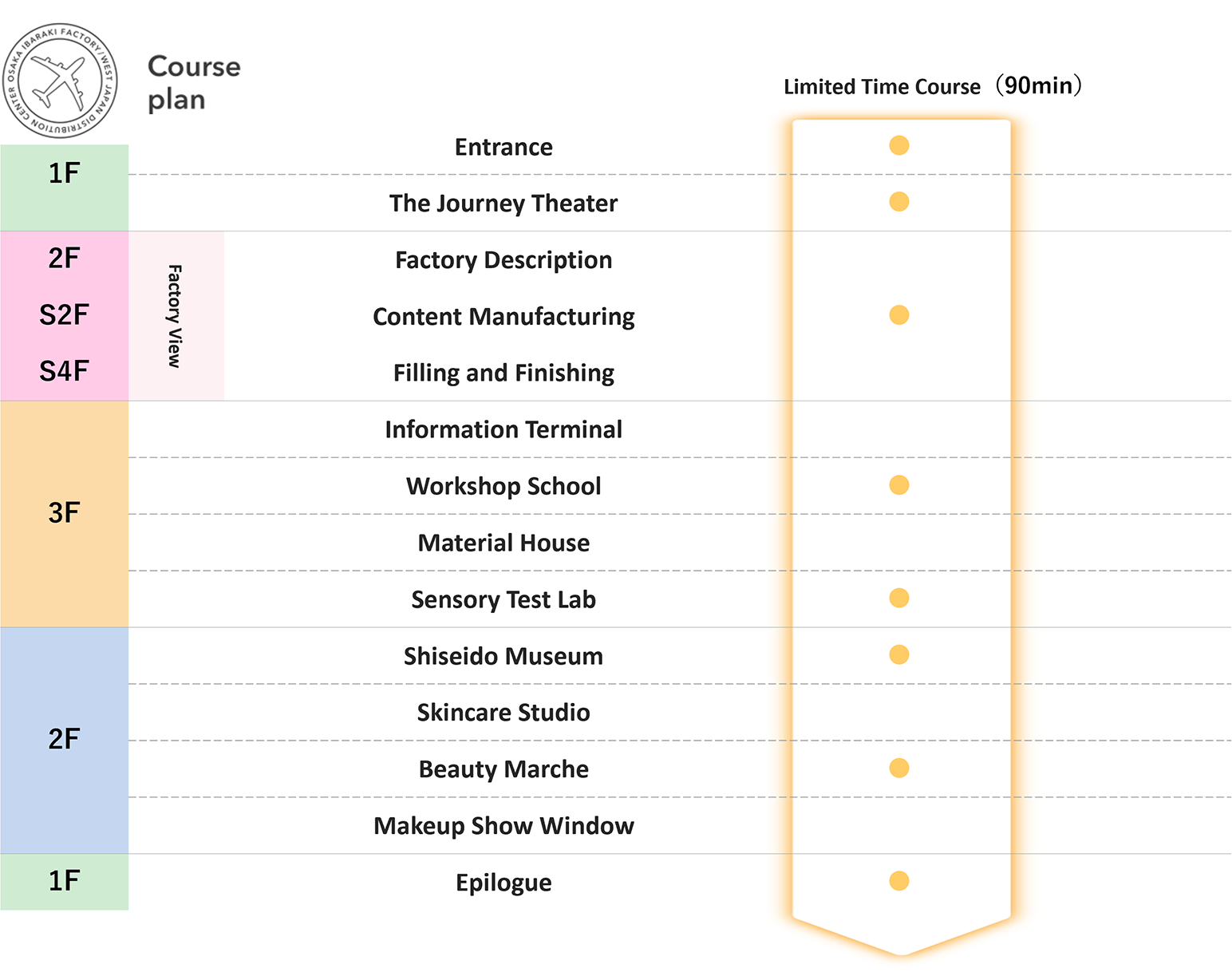 Factory Course
The factory is fascinating!
Beauty Course
Have fun experiencing "beauty"!
School Field Trip Course
See, touch, and learn!
Limited-time Course
Avoid the 3 Cs: Closed spaces, Crowded places, and Close contact
Access
Address
1-4-1, Saito Moegi, Ibaraki City, Osaka 567-0083, Japan
Shiseido Factory Tour Shuttle (no charge)
30 mins from Hankyu Railway Ibaraki-shi Station by Shiseido Factory Tour Shuttle (See photo)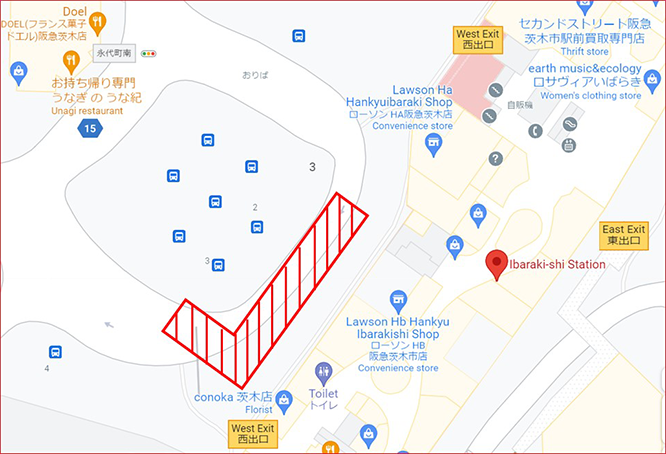 Time Table
Hankyu Railway Ibaraki-shi Station to Shiseido Osaka Ibaraki Factory 9:15 a.m. (Departure) 9:45 a.m. (Arrival) / 1:15 p.m. (Departure) 1:45 p.m. (Arrival)
Shiseido Osaka Ibaraki Factory to Hankyu Railway Ibaraki-shi Station 11:40 a.m. (Departure) 12:10 p.m. (Arrival) / 3:40 p.m. (Departure) 4:10 p.m. (Arrival)

Instructions for Boarding the Shiseido Factory Tour Shuttle
1.Smoking and eating on the shuttle is strictly prohibited. (Drinks in PET bottles are OK)
2.Approx. 30-min ride.
3. The shuttle departs as scheduled. We cannot change the departure time, even if you inform us of the delay of your arrival in advance.
4.We ask that you please refrain from any behavior that may disturb or endanger other shuttle passengers. (You may not be allowed to board or you may be asked to disembark, so please be mindful of others.)
Public Transportation Available
JR Ibaraki Station Hankyu Bus Terminal:
Gate 9
Line 86/87 buses (bound for Ibaraki Sunny Town) departing at 9:08 a.m. / 1:05 p.m.
Line 80/83 buses (bound for Ibaraki Sunny Town) departing at 1:25 p.m.
Get off at "Kamifukui" for a 15-min walk to the factory.
Hankyu Railway Ibaraki-shi Station Hankyu Bus Terminal:
Gate 2
Line 83 buses (bound for Ibaraki Sunny Town) departing at 1:16 p.m.
Get off at "Kamifukui" for a 15-min walk to the factory.
Please contact us if you have difficulty finding your way to the factory after getting off the bus.
Shiseido Osaka Ibaraki Factory SHISEIDO BEAUTY SITE
Phone: +81(0)72-640-1872 (Factory Tour Line Only) - Weekdays, from 9:00 a.m. to 4:30 p.m.
Email: s.beautysite@shiseido.com