Shiseido INNOVATION CONFERENCE 2022
 ~Integration of Knowledge and Experience~
Presentation included innovative technology in the R&D area during 2022, such as new technology for the approach to skin aging and new cosmetic containers to accelerate the realization of our sustainability strategies.
Contents of the movie for Shiseido INNOVATION CONFERENCE 2022
0:00~

Shiseido R&D innovation movie

1:38~

Strategies of Shiseido R&D (Yoshiaki Okabe, Senior Executive Officer)

7:15~

Communication of Shiseido R&D (Mihoshi Yokoo, Brand Value R&D Institute)

9:53~

Most recent findings in anti-gravity science "Dermal-dynamic Belt" (Tomonobu Ezure, Fellow at the MIRAI Technology Institute)

21:59~

Macrophage research that led to the most recent findings in researches on collagen (Satoshi Horiba, MIRAI Technology Institute)

34:46~

LiquiForm®, the world's first sustainable cosmetics bottle (Mai Toyama, MIRAI Technology Institute)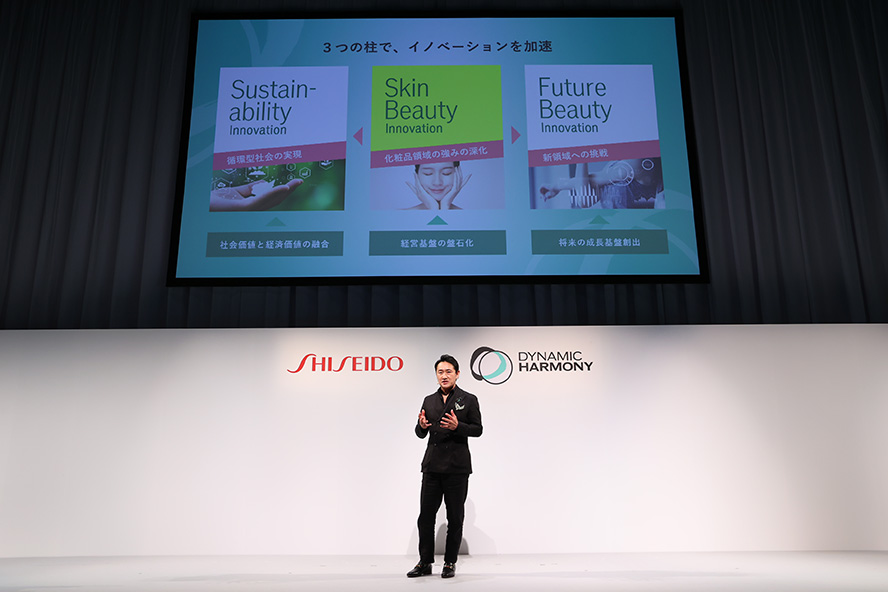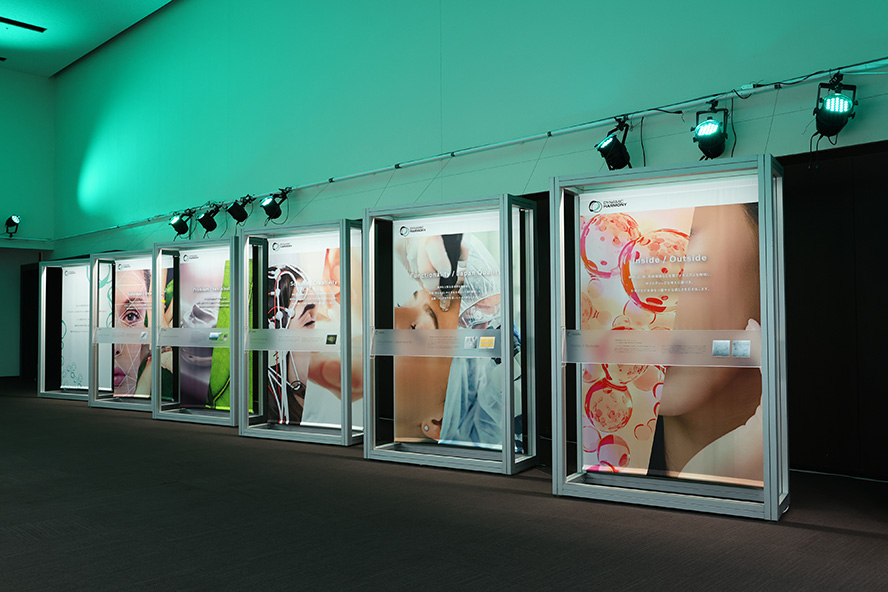 News Release related to the Presentations
Shiseido Discovers Skin's Anti-gravity System "Dynamic Belt"
We elucidated the cause of sagging for the aged appearance and discovered the Dynamic Belt, which is a system where the skin resists the deformation caused by gravity. The Dynamic Belt is a mechanism where the hair muscles on the face at high density resists gravity.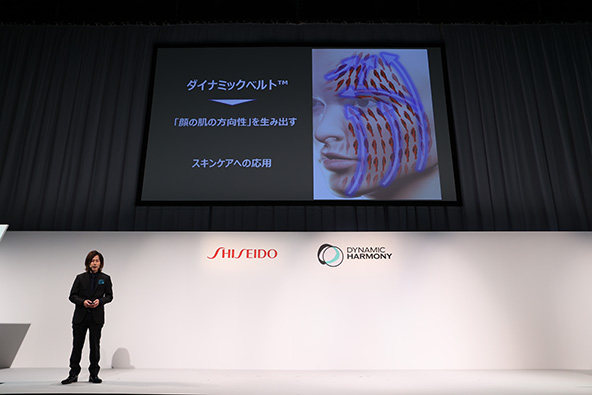 Shiseido Reveals that Downregulation of Epidermal Keratinocyte-Derived IL-34 Skews Macrophage Balance
Our new discovery revealed that the downregulation of IL-34 (interleukin 34), a protein secreted in the epidermis, skews the M1/M2 balance, a balance between two types of macrophages (M1 macrophages and M2 macrophages), which has previously been found to be involved in skin aging and collagen metabolism.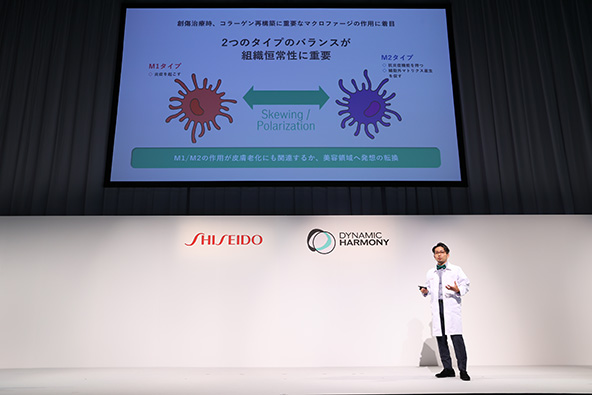 Shiseido Becomes World's First to Develop Sustainable Replaceable Cosmetics Packaging Using LiquiForm®
We have developed a new replaceable packaging for cosmetics that contributes to the reduction of environmental impact by applying LiquiForm®, a technology that realizes "bottle-molding" and "filling" in a single step into cosmetics for the first time in the world.