First, I must express again my deepest sympathy to everyone who has suffered under these extraordinary and protracted circumstances, and my sincere gratitude to those working tirelessly to fight the spread of the pandemic.
Covid-19 has jeopardized the global economy in unprecedented ways. It is a challenge none of us have faced in our lifetime.
I believe, now more than ever, in what we do. Beauty gives us hope. It brings us together in spirit and courage even as a dangerous virus keeps us physically apart. That is why, responding rapidly to changes in consumers' lifestyles and mindsets, we continue to grow our core Beauty business with transformative initiatives and new digital purchasing experiences –– all under our unifying mission of BEAUTY INNOVATIONS FOR A BETTER WORLD.
I believe that, with renewed freedom of action during the arduous post-Covid recovery efforts and beyond, we will overcome this tough situation. I believe that Beauty will demonstrate its sheer power to change the world and bring joy to every one of us.
In 2021, we kick off our new medium-to-long-term plan WIN 2023, positioning it as a pivotal year toward drastic reforms and structural shifts. While vigorously promoting digitalization, we will pursue business development with "premium skin beauty" as our core business. To accelerate this, we will introduce an Executive Officer system responsible for and capable of company-wide execution regardless of gender, nationality, and organizational boundaries. Shiseido will continue to evolve its management centered on Diversity and Inclusion, creating a structure in which all Shiseido members around the world are given the opportunity to participate energetically and deliver much-needed reforms.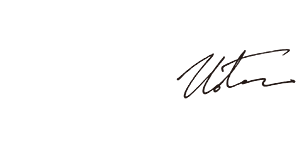 Masahiko UOTANI
Representative Director,
President and CEO
January 2021