Beauty and Personal Care Markets by Country
Beauty and Personal Care Market Scale*1 by Country, Per Capita GDP, and Median Age*2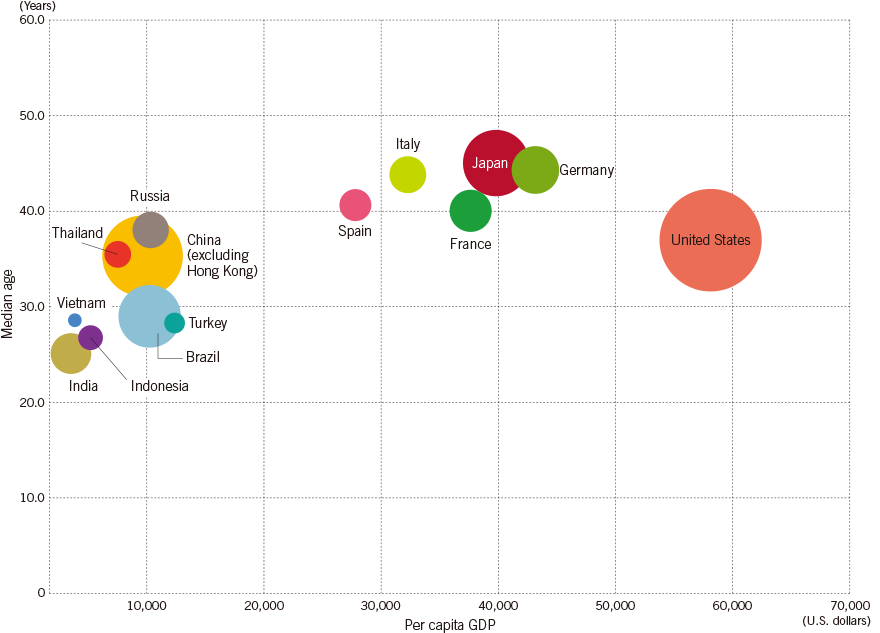 Beauty and Personal Care Market Scale by Country and Population (2017)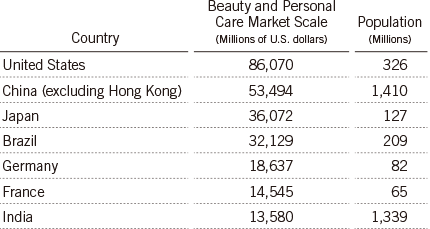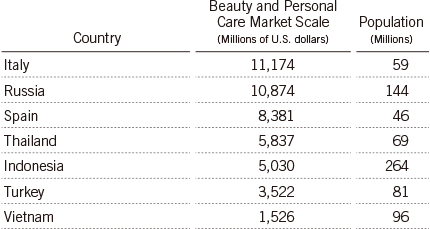 Source for beauty and personal care market scale: Euromonitor International, as of April 23, 2018
Source for per capita GDP, median age, and population: "World Statistics 2017," Statistics Bureau, Ministry of Internal Affairs and Communications
*1 Circle size indicates beauty and personal care market scale.
*2 The midpoint age separating the upper from the lower half of ages for each population ranked in order from the lowest to highest
Please note that the relevant market data was compiled from data publicly available from several institutions and is not directly related to Shiseido's strategies. Also, annual data for each region is calculated based on local currencies translated into U.S. dollars at average 2017 exchange rates.