About the Shiseido
Life Quality Beauty Center
At the Shiseido Life Quality Beauty Center, Makeup Consultants provide consultations on makeup techniques for birthmarks, vitiligo, scars, and changes in appearance from cancer treatment that are difficult for conventional foundation to meet.
In addition, we conduct research and development of new products and beauty information.
Body makeup
techniques are also available

We offer free consultations.
We select the best-fitting products based on your concerns and analysis of your skin. We will also make sure that you are able to use this personalized selection effectively on your own.

Consultations are by appointment only, and offered in a private room

You will receive a consultation in a relaxing, private setting.
Please check availability by phone in advance as our facility may temporarily close for research purposes or educational events.

Men also welcome

Our cover makeup is popular with all genders and ages for its natural-looking finish that resists sweat and water.

* Treatment plans may vary for children at different stages of growth. Please consult with your physician in advance.
Flow of reservation and consultation
Reservation
1

By appointment only; please call to book your appointment.

Reservation phone number in Japan : 03-3289-2262

Shiseido Life Quality Beauty Center operations may vary by country or region.

* Session times are limited to 90 minutes. * We do not accept same-day reservations.

If your skin condition is not stable, consult your doctor before booking an appointment.
Please note we may not be able to apply makeup depending on your skin condition.
If you are currently undergoing treatment, consult your doctor before booking an appointment.
There is no doctor present at the Center. If your skin is inflamed or your health condition is not stable for a makeup consultation, please refrain from making an appointment.
As a courtesy to others, we reserve the right to cancel your appointment due to late arrival.

The Life Quality Makeup consultations are also available at retailers of Perfect Cover.

2

Please provide information about your skin and other issues, goals, and/or expectations.

3

Please request a preferred date, and we will check availability and make a reservation.

4

After your reservation is set, we will ask your name and phone number.
Check-in at front desk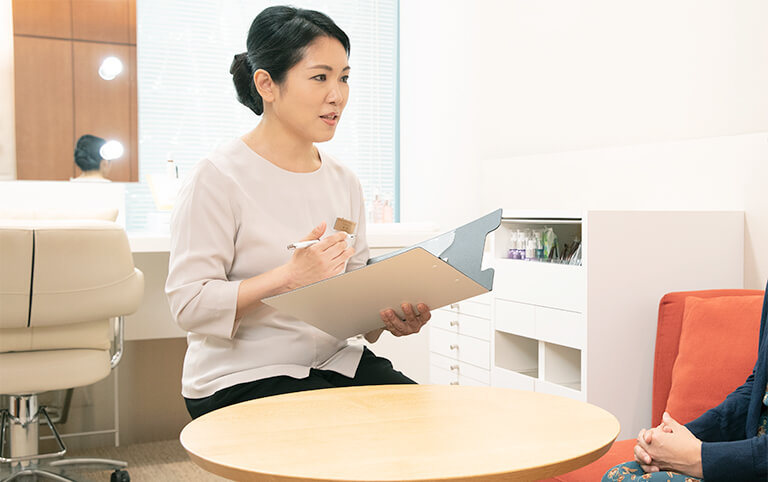 Your Makeup Consultant will show you to a private room and provide a consultation.
Consultation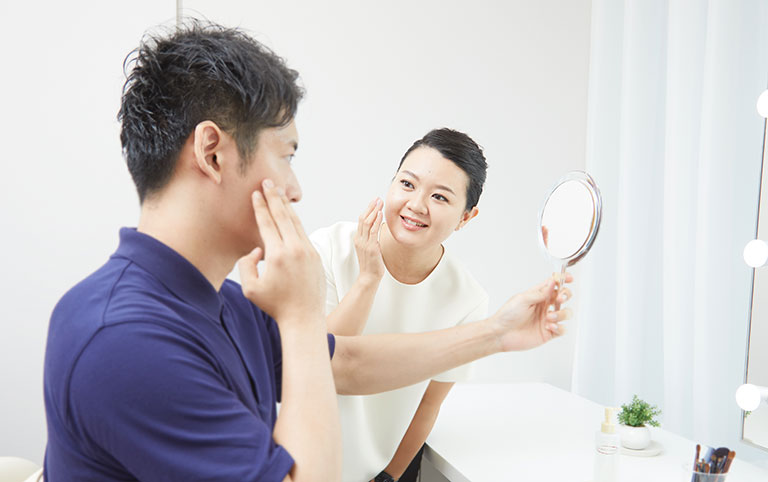 1

We will ask you about your skin concerns and makeup routine.

2

We will select the foundation type and color.

3

We will demonstrate cover techniques and check the finish.
Makeup lesson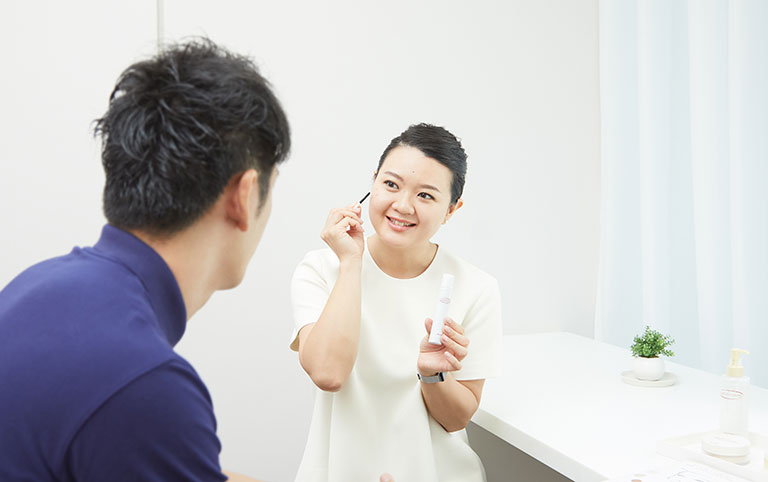 You will then practice the techniques learned on yourself.
Personalized makeup plan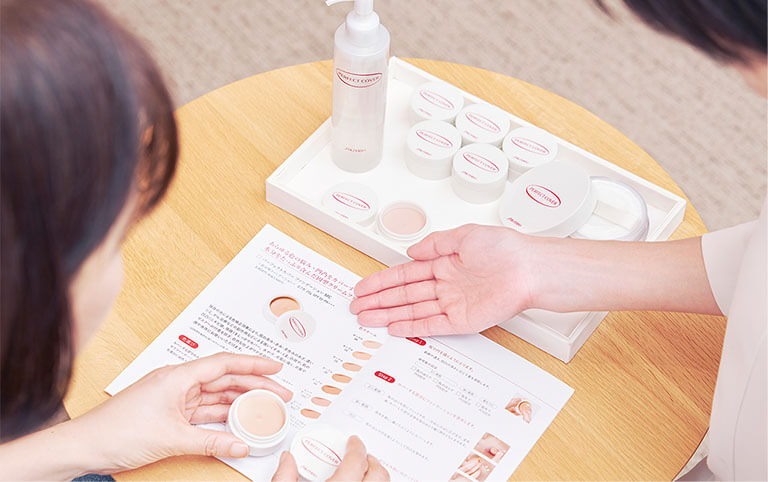 You will receive a personalized makeup plan with the techniques and products that were selected during the session.
Survey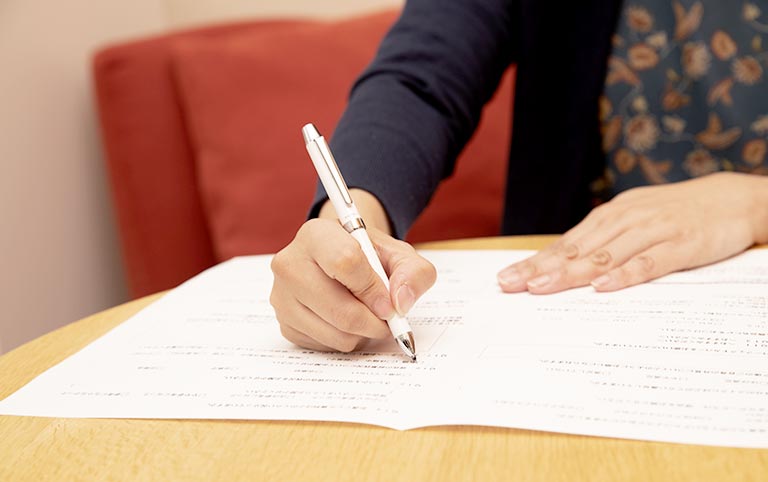 You will be asked to fill out a survey at the end of the session. All feedback received is essential for us to develop better products in the future and more effectively disseminate information.
Dedicated foundation for Shiseido Life Quality Makeup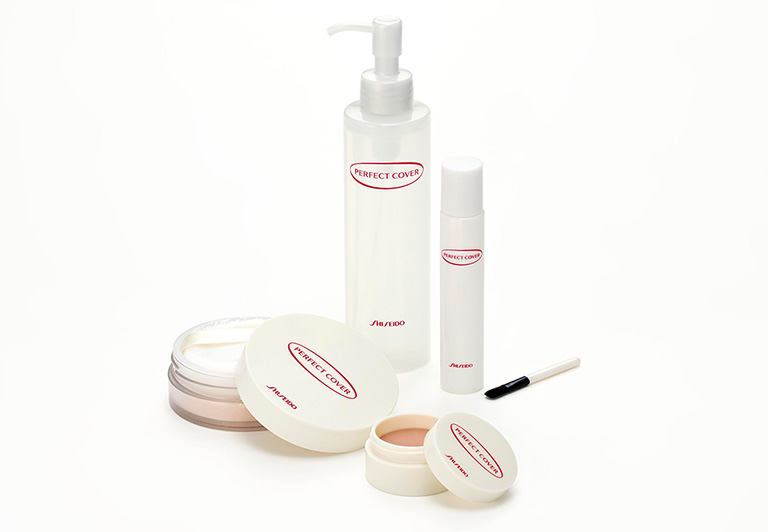 Perfect Cover Foundation is a collection of purpose-built foundation formulated with light technology developed by Shiseido from its long-standing research.