A foundation brush tailored for precision and control.
Lets you control the amount and reach small areas with ease. Recommended for Perfect Cover Foundation MC and VC.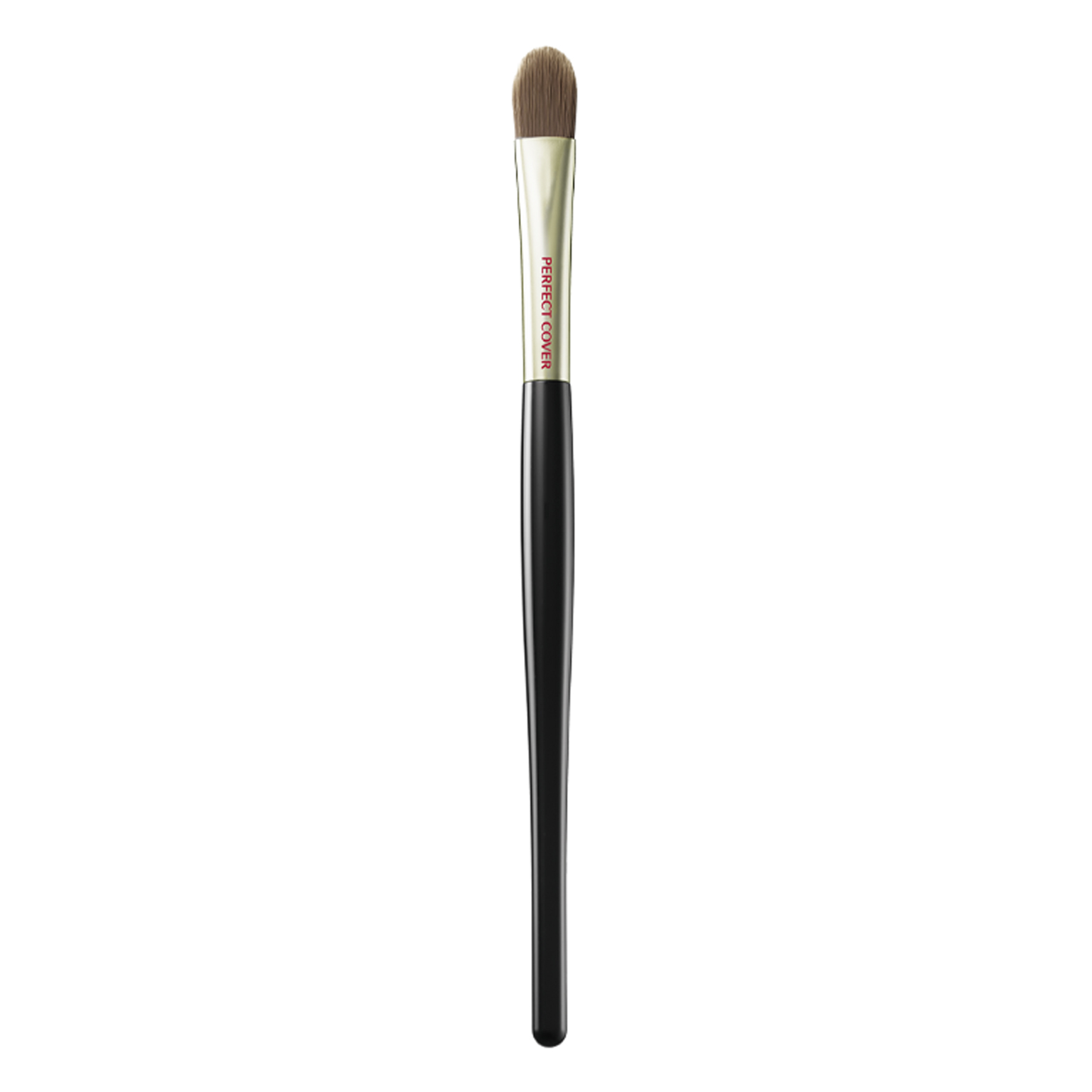 How to use the product
With the brush, take up some Perfect Cover Foundation and spread it over the area that you wish to cover.
Features
Spreads creamy cosmetics uniformly with its high-quality synthetic nylon bristles of optimal stiffness and excellent durability.
Other than Perfect Cover Foundations, it can be used for concealers and foundations for partial application.
Caring for the brush
How to clean after every use

Wipe with a tissue

Wipe the brush off with a tissue before the foundation dries up. Use a cotton pad soaked with an oil-based makeup remover to dissolve the foundation remaining in the brush.
Then, wipe off the brush gently with a tissue until it feels dry and smooth.

How to deep-clean foundation build-ups

Dissolve the foundation

After following the steps described above, wash the brush with a brush cleaner or a mild detergent diluted with water. Rinse thoroughly and pat dry with a towel. Then, allow it to dry completely in the shade.
(We recommend deep cleaning the brush once a week.)
The Life Quality Makeup consultations are available at retailers of Perfect Cover and the Shiseido Life Quality Beauty Center.