A liquid foundation specially designed for vitiligo.
Helps to achieve a more even skin tone.
Formulated with Shiseido's original optical correction technology to help address vitiligo concerns. Provides a natural-looking finish that lasts. Resistant to water, perspiration, sebum, and transferring to clothes and face masks.*
Can be applied to face, neck, hands, feet and other areas.
* 12-hour coverage. Clinically tested on 30 women.
Perfect Cover
Foundation VC
Available in 1 adaptable shade
18mL Includes a special brush
SPF18・PA++
* If you're a user of Foundation VV, we recommend Foundation VC.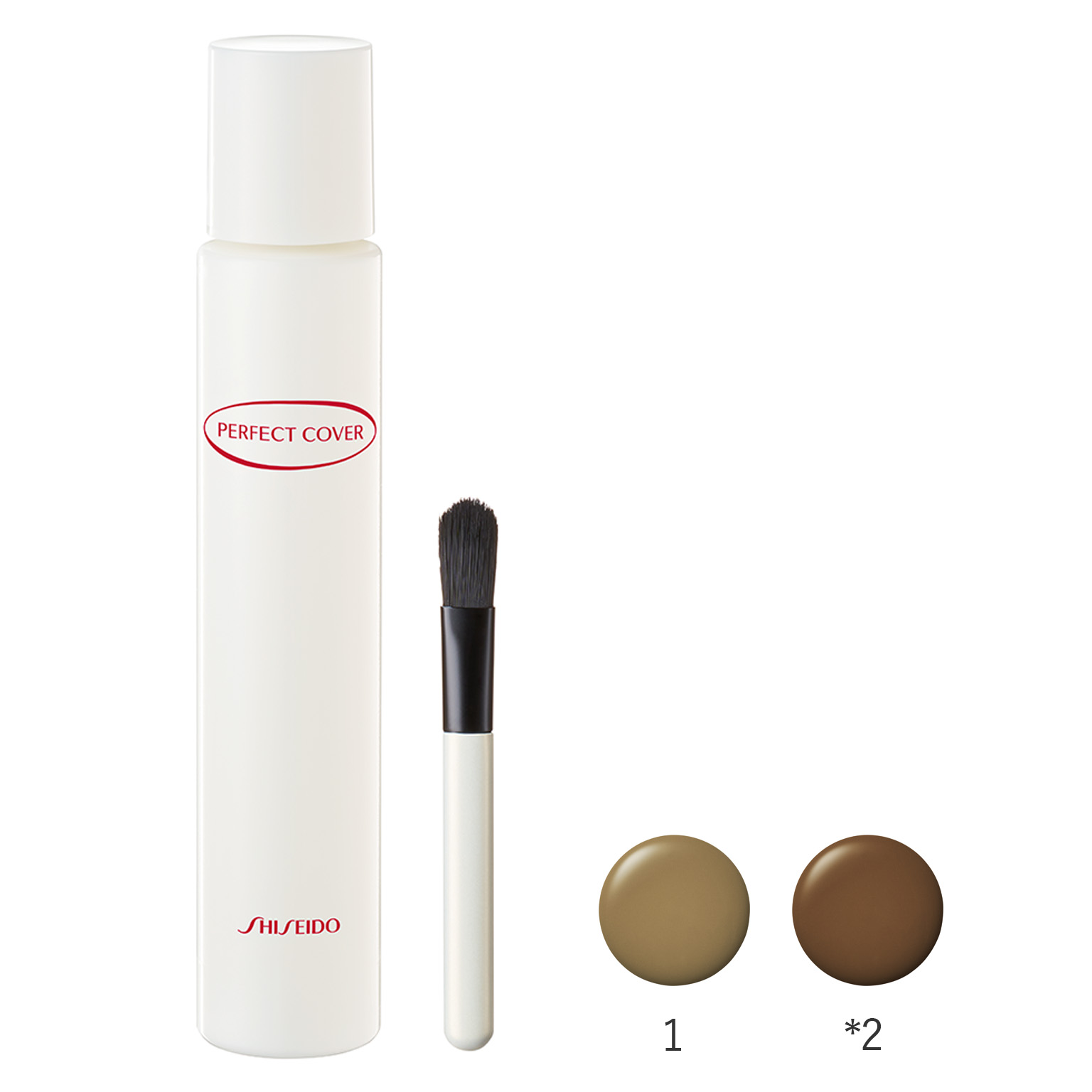 How to use
Use after skincare, sunscreen, or primer.
* The contents may overflow when opening, so lightly tap the bottom of the container against a flat surface beforehand. Then, open and dispense the contents immediately.
Technology
Melano Color Powder
The light technology recreates the look of melanin pigment, which is lacking in vitiligo patches.
Caring for the brush
For best results, always use a clean brush. Wipe the brush off after every use before storing.
How to clean after every use
Before the foundation dries out, use a tissue to wipe the brush gently before storing.
Do not apply too much pressure when cleaning.
How to deep-clean foundation build-ups
Use a cotton pad soaked with an oil-based makeup remover to dissolve the foundation on the brush. Then, clean the brush with a mild detergent diluted with water and rinse thoroughly. Remove moisture and allow it to dry completely in the shade.
The Life Quality Makeup consultations are available at retailers of Perfect Cover and the Shiseido Life Quality Beauty Center.