EVOLUTION OF
Evolution of Our Initiatives
Our People Strategy
People are a company's most important asset and the driving force of change. Our PEOPLE FIRST concept has been at the heart of Shiseido since its founding. Shiseido has continued to evolve its human capital strategies to adapt to changes so that our employees can maximize their potential.
1931

Shiseido Assembly of Sales Companies held to emphasize the importance of people during the economic downturn following the Great Depression

1934

Miss Shiseido promotional campaign launched as a forerunner to today's beauty consultants

1993

Job Challenge system introduced

2014

PEOPLE FIRST positioned as a key strategy in our medium-to-long-term strategy VISION 2020

2020

TRUST 8 Competencies formulated to serve as working principles to be shared by all Shiseido employees
Job-grade-based HR system introduced in Japan for managerial positions and rank-and-file employees

2021

New management system of Executive Officers introduced
Performance Management System introduced for all Shiseido Group employees
TRUST 8 Competencies introduced as part of performance evaluation

2022

Global Grade System introduced to serve as a common framework for the Shiseido Group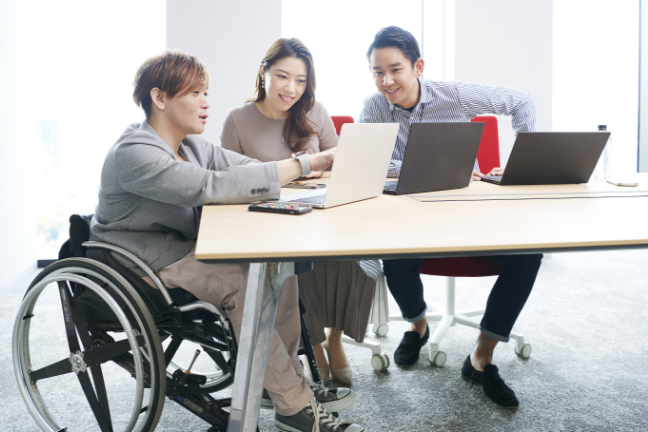 Diversity & Inclusion
The spirit of diversity and inclusion (D&I) is engraved in the foundation of Shiseido. We have led the way in Japan by establishing various systems and implementing progressive initiatives to create new value and to strengthen our organizational capabilities.
1980s

Several systems implemented to improve the working environment for female employees

2006

System introduced to re-hire experienced employees after they reach retirement age at 60

2008

First female Representative Director and Corporate Officer appointed

2017

Rules of Employment amended so that employees with same-sex partners can receive equal treatment, including employee benefits, in the same way as those with partners of the opposite sex
Ratio of female managers in Japan reaches 30%

2018

English becomes the official language at Global Headquarters

2019

President and CEO Masahiko Uotani appointed as the first chair of the 30% Club Japan, which aims to increase the ratio of women among Japanese corporate board members

2022

Chief D&I Officer position established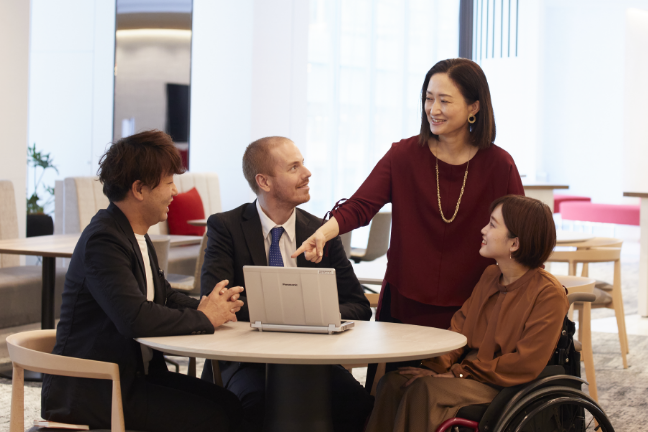 Working Styles
D&I implies that systems and workplace environments must suit a diverse range of working styles. We aim to create an environment where employees with various lifestyles and values, as well as different genders and nationalities, can fulfill their individual potential.
1988

Flextime system introduced

1990

Childcare leave system introduced

1991

Childcare time system introduced

1993

Social Studies Day Program introduced, under which employees receive special paid leave for volunteer activities

1994

Early Retirement System introduced for employees aged 45 or older

2003

Company daycare facility, Kangaroom Shiodome, opened

2005

Shiseido begins offering paid short-term paternity leave

2007

To support beauty consultants raising children, Shiseido begins employing Kangaroo Staff to cover sales counter operations in the evening hours

2016

Remote work system introduced

2017

Shiseido establishes joint venture KODOMOLOGY Co., Ltd. to promote childcare business

2019

Office renovations to promote diverse working styles

2021

Shiseido Hybrid Work Style introduced to provide tailored support for diverse working styles and maximize synergy between remote and in-office work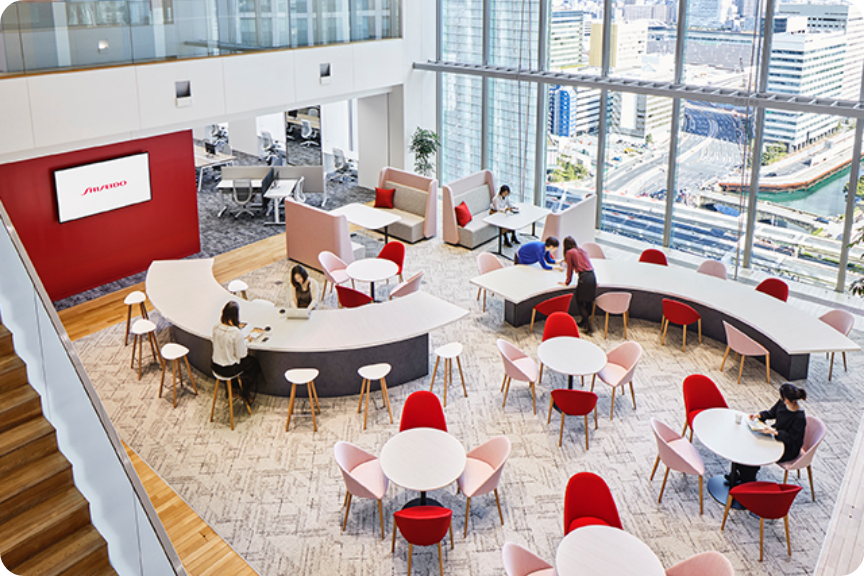 Professional Development
Shiseido actively invests in professional development, believing that our people are the most important asset for the company. While our professional development is built upon a personnel system, talent management, and career development support, we also focus on intensive education and training.
1959

Shiseido Beauty Academy opens

1986

Shiseido Academy of Beauty and Fashion (SABFA) opens

2004

Global Beauty Consultant Contest held

2007

Corporate university Ecole Shiseido opens

2014

Marketing Academy (program for employees engaged in marketing to enhance their expertise) established

2016

Shiseido Leadership Academy launched to train next-generation leaders
Initiative to send early-career employees to domestic/overseas MBA programs begins
SHISEIDO+ Digital Academy launched
Manager training started for all managers

2017

NEXT LEADERSHIP SESSION for WOMEN training program launched to foster female leaders
Reverse mentoring program introduced

2019

Business Foundation Skills Training launched

2020

Expansion of female leader development programs: NEXT LEADERSHIP SESSION for WOMEN BASIC launched
Sales Academy (program for employees engaged in sales to enhance their expertise) established

2020

2021

Career workshops organized for all employees with the launch of job-grade-based HR system

2021

Manager workshops introduced for leaders (People Managers) with the launch of job-grade-based HR system
Expansion of female leader development programs: launch of NEXT LEADERSHIP SESSION for WOMEN Advanced