Oct. 18, 2021
Publisher: Shiseido
Management / Financial Result
Shiseido's Integrated Report Wins Category Gold at International ARC Awards, World's Largest Annual Report Competition
~Recognition of Integrated Report with Focus on Medium-to-Long-Term Value Creation~
Shiseido's "Integrated Report 2020" has won Gold in the Chairman's Letter/Presentation category of the 2021 International ARC Awards, the world's largest annual report competition, and triple Silver in Cover/Home Page, Design/Graphics, and Script/Writing.
About International ARC Awards
The International ARC Awards were established in 1987 by MerComm, Inc., an independent awards organization in the U.S., and are considered the world's largest annual report competition. Winners are granted Gold, Silver, Bronze, and Honors Awards by categories such as Design, Writing, Financial Data, Top Message, and others. This year, which marks the 35th anniversary, ARCs received nearly 1,900 entries from 28 countries. Shiseido debuted at the competition this year with entries in four categories and received awards in all the four.
About Shiseido's Integrated Report
"Integrated Report 2020," published in April 2021, is Shiseido's first online integrated report which focuses on its management policy and strategy for value creation with a medium-to-long-term perspective. It also features Shiseido's initiatives related to our most important management resources, such as people and innovation. In the "Message from the CEO," Shiseido's CEO discusses the role of 2020, one of the most challenging years in Shiseido's history; our vision for the future and the positioning of sustainability under the new strategy, WIN 2023 and Beyond; and engagement with shareholders and investors.The digital redesign of this year's report incorporates modes of expression and user-friendliness representative of Shiseido as a beauty company that is keen on advancing DX.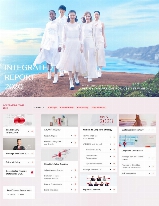 Integrated Report: Top Page
Download Small Image[33.7KB]

Download Large Image[169KB]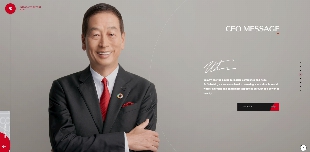 Integrated Report: Message from the CEO
Download Small Image[30.6KB]

Download Large Image[93.6KB]

*The content of the release is correct as of the time of release, but please note that it may in some cases differ from the latest information.