Aug. 10, 2016
Publisher: Shiseido
Technology / R&D
Culture / Sports
Exhibition to Design Innovations "LINK OF LIFE Exhibition: Aging? Future! "
Shiseido will host "LINK OF LIFE Exhibition: Aging? Future! " in Shiseido Ginza Building from Friday, October 28 to Thursday, November 3, 2016. This is a unique exhibition that demonstrates new possibilities in collaboration of science, art and design, where Shiseido employees and professionals from various fields outside the company meet up and seek the "future in beauty" together.

Following last year, this second exhibition will showcase artworks that introduce Shiseido's expertise and design with the theme of "aging". At present, a number of creators including our researchers, designers and companies in various industries are working together to create artworks under the supervision of Dai Fujiwara, LINK OF LIFE Creative Director. Please join us in exploring this exhibition that presents fun experiments linking people and companies, adults and children.

Outline of Exhibition
Title: LINK OF LIFE Exhibition: Aging? Future!
Venue: 1F-3F, Shiseido Ginza Building (7-5-5 Ginza, Chuo-ku, Tokyo)
Date: Friday, October 28 - Thursday, November 3, 2016
Opening hours: 11:00 - 20:00 (Last entry 19:30)
Free of Charge
Organizer: Shiseido Company, Ltd.
Last Year Exhibition Highlights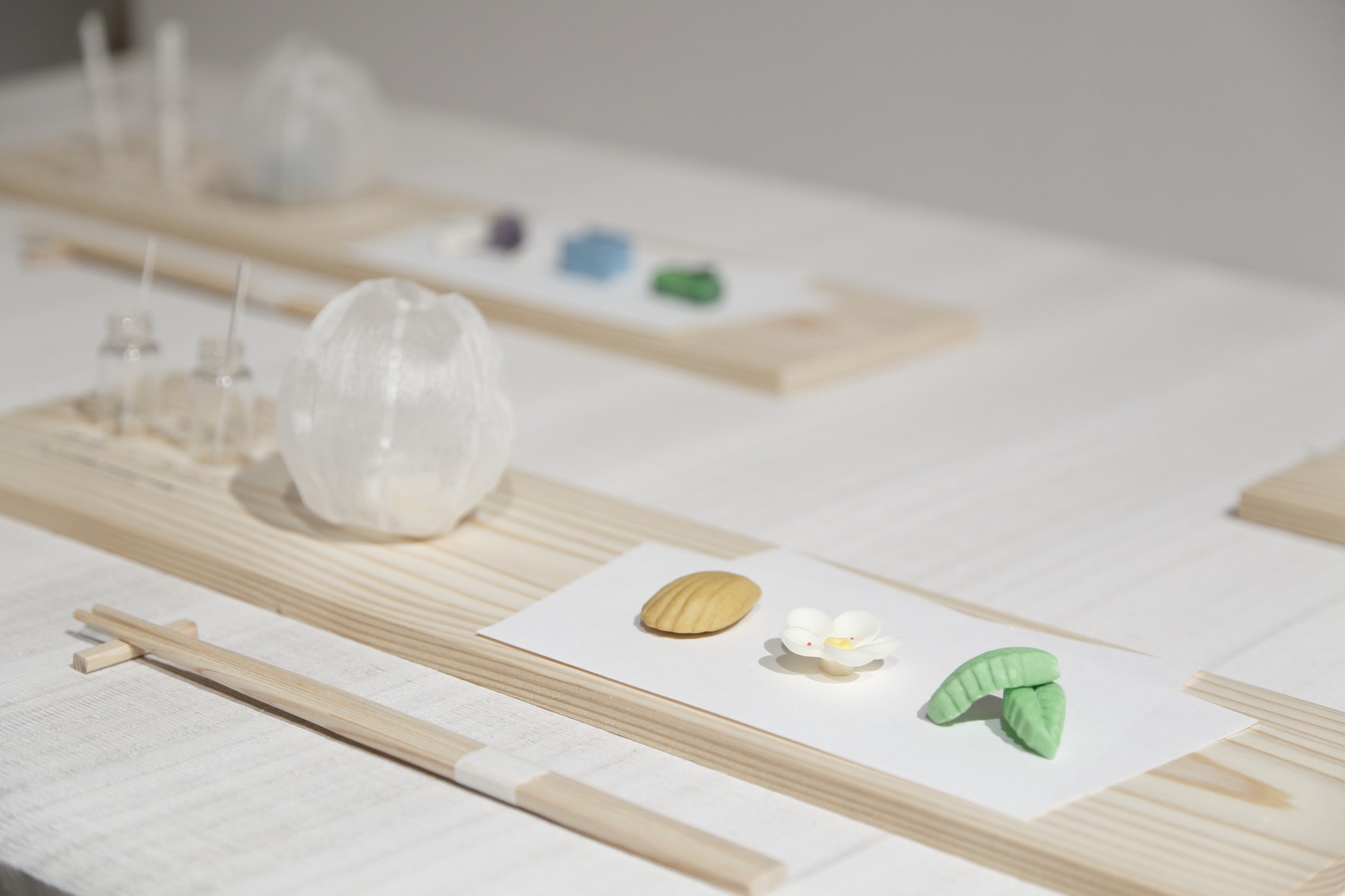 "Gum Tea Ceremony" Gift aesthetic x Aroma x Memories x Manners >>> New way of enjoying gum
Download Small Image[173KB]

Download Large Image[848KB]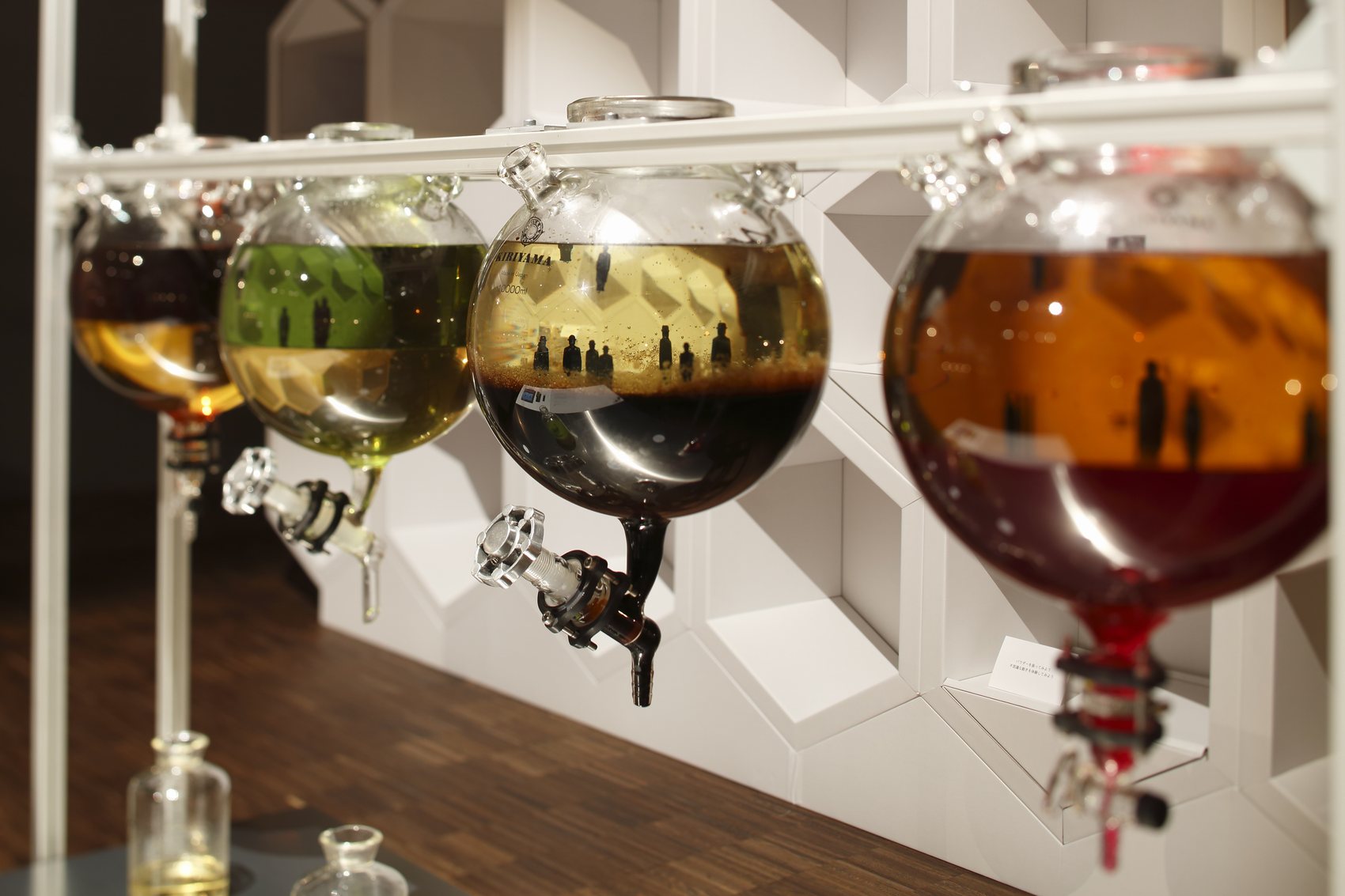 "Golconda Dressing" Research on sensibility x Cooking x Rene Magritte >>> Magical movement of water
Download Small Image[189KB]

Download Large Image[882KB]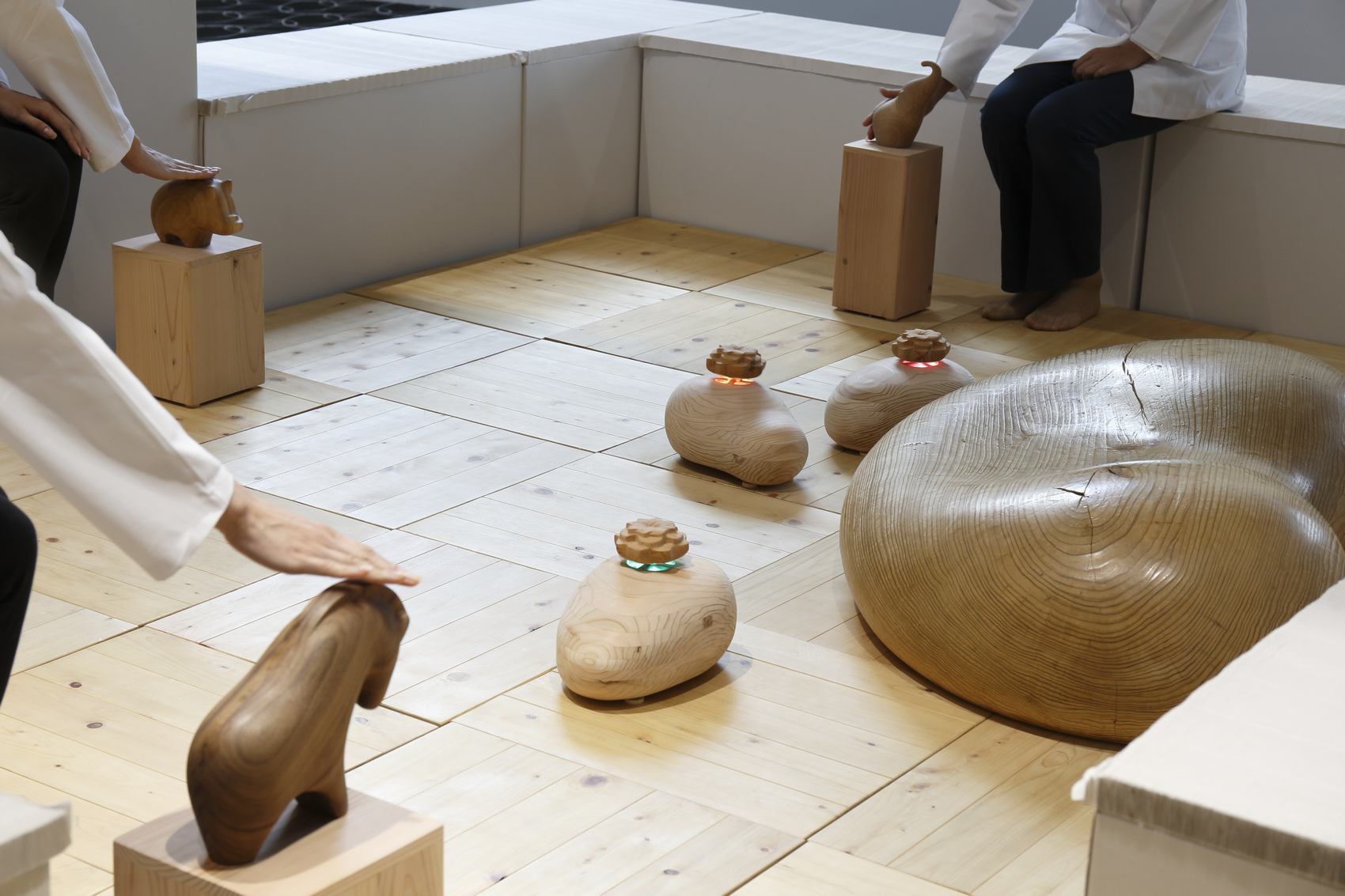 "Language" Research on aroma x Warmth of wood x Sound >>> Communication in touching
Download Small Image[184KB]

Download Large Image[888KB]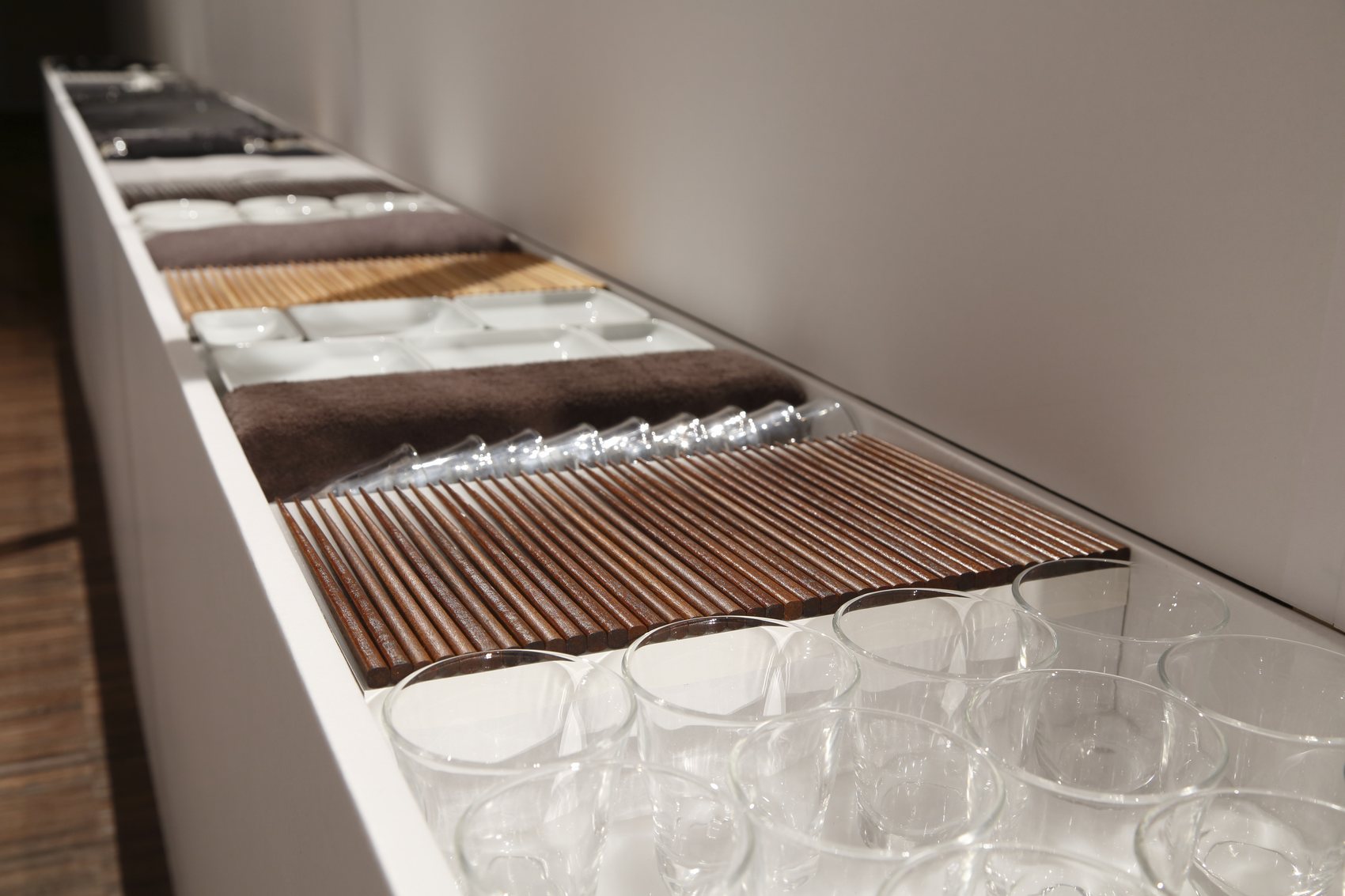 "Touch 24: Sound of Materials" Commodity x Sense of touch x Sound >>> Art touching sound
Download Small Image[189KB]

Download Large Image[891KB]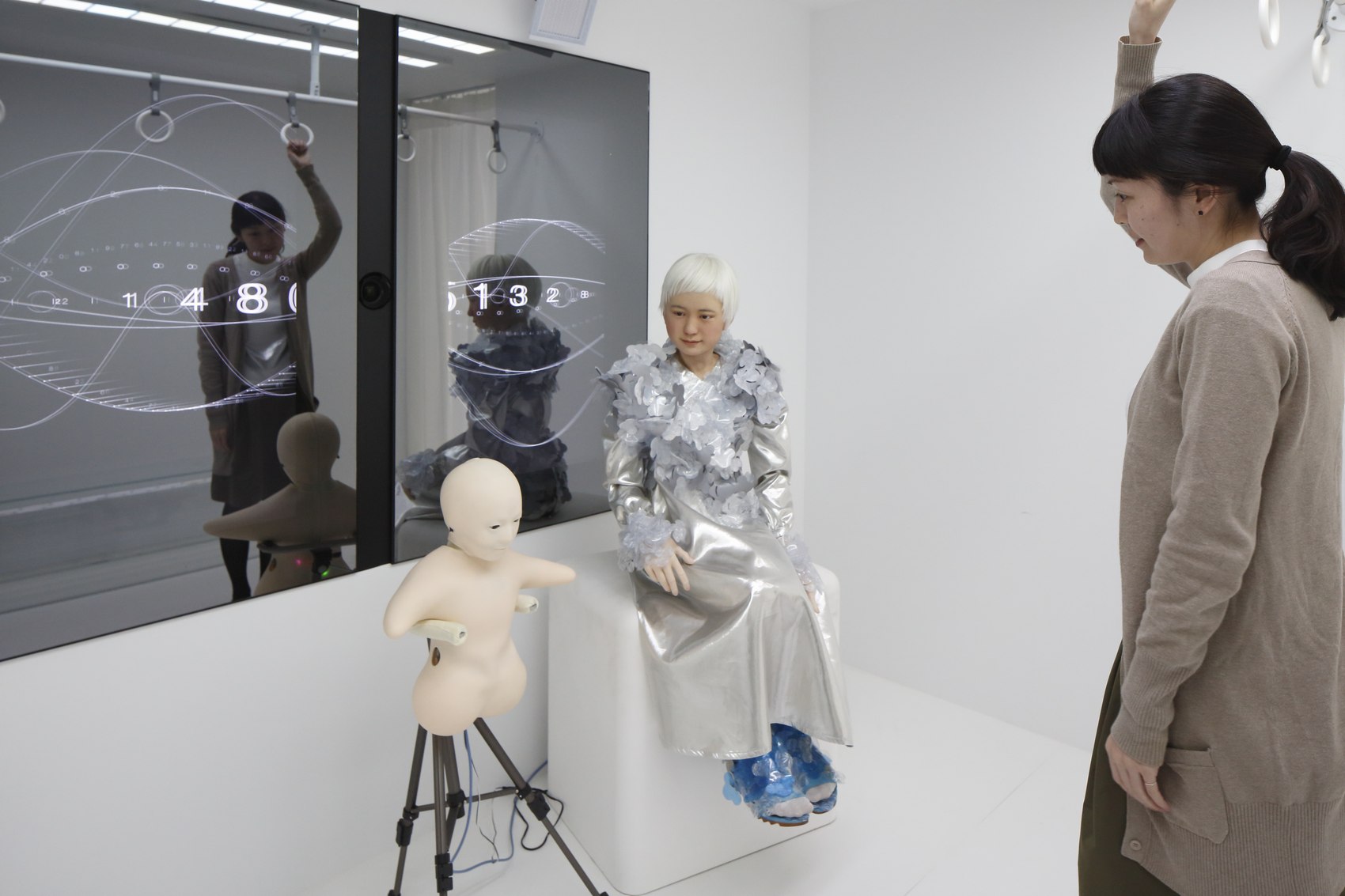 "Smile Line" Android x Smile x Subway >>> Future communication in the public space
Download Small Image[188KB]

Download Large Image[893KB]

LINK OF LIFE is ...
A new experiment in design by Shiseido.
LINK OF LIFE is a grand laboratory of beauty where science, technology, engineering and art are linked together by design; where scientific experts, researchers, designers, artists, corporations, and organizations supporting the movement leap beyond their areas of expertise and brave new terrain to link with others and together create ideas and values that the world has never seen before.
LINK OF LIFE touches all things emerging from life and links with people, events, and things to bring greater beauty and affluence to our lives of tomorrow.
In the last exhibition, "LINK OF LIFE Touch. Feel. The Big CoLab. EXHIBITION", the visitors could experience new aspects of "touch" and "feel", and some of the artworks are still on display*.
*Exhibition: Jibun no Mawari (Around Me); Schedule: July 17 - September 4, 2016; Venue: Chigasaki Museum "Language".

Shiseido will open a new research center, the "Global Innovation Center (tentative name)" in the Yokohama Minato Mirai 21 District by the end of 2018. This new center is an urban type open lab where innovative technologies and new value are created through the integration of a variety of expertise and every day communication between diverse people including consumers, marketers, and our researchers.
Director's Message
In the 1990s, already anticipating the aging society, Shiseido worked closely with people from various fields to promote research on successful aging and its mechanism to find out "what exactly aging gracefully means". This research provided a springboard to many of current Shiseido products.
I wanted to broaden my understanding of "aging", which is much more than just skincare, and I also believe that research on the future of society are increasingly popular and essential. Currently, I have been putting my energy into creating artworks for this "LINK OF LIFE Exhibition: Aging? Future! " with concerted efforts of the members involved. I would like to take this opportunity to welcome you to give thoughts to this theme of aging.


Dai Fujiwara, LINK OF LIFE Creative Director
Profile: DAIFUJIWARA DESIGN STUDIO Director. Fujiwara continues to work in Japan and abroad in the areas of regional, academic, and corporate design. Currently works as Director of MUJI to GO of Ryohin Keikaku, Professor of Tama Art University, Researcher at the Institute of the Industrial Science, the University of Tokyo, and Chairman of the Inter-Travel Tourism Design Forum Executive Committee, etc. Started Kiryu Cushion Project in 2016, contributing to the local community through design activities. Exhibition director of the "COLOR-HUNTING" Exhibition (21_21 DESIG SIGHT.) Permanent collection at MoMA (The Museum of Modern Art, New York.) Mainichi Design Award. Extensive work in designing, consulting, and lectures in Japan and overseas.

*The content of the release is correct as of the time of release, but please note that it may in some cases differ from the latest information.