Oct. 26, 2020
Publisher: Shiseido
Technology / R&D
Shiseido Reaches World's First Elucidation of Aging Mechanism of Lymphatic Vessels in the Skin
- Discovers inhibition of lymphatic aging by Mulberry White Bark extract -
Shiseido Company, Limited ("Shiseido") has elucidated the aging mechanism of lymphatic vessels in the skin for the first in the world by applying its unique skin visualization technology*1. Furthermore, in collaboration with Tokyo Medical and Dental University, we have developed a screening method to verify the anti-aging effect of lymphatic vessels and, as a result of drug exploration, found that Mulberry White Bark extract has a remarkable anti-aging effect. It was already known that the density of lymphatic vessels in the skin decreases with age, however, the mechanism was unknown.
Based on these research results, we will develop new skincare technology that focuses on the function of lymphatic vessels and leads to the improvement of skin aging.
Some of these research results were presented at the 49th Annual ESDR Meeting held during September 18-21, 2019.
*1 Shiseido Establishes Lymphatic Vessel Visualization Technology (2020)
https://corp.shiseido.com/en/news/detail.html?n=00000000002997
Research background
Lymphatic vessels are generally known for their function of transporting and draining excess water and waste products in the human body. In particular, cutaneous lymphatic vessels uptake waste products as a starting point for lymphatic route.
Until now, it was widely considered that lymphatic vessels exist in the deeper layer of the skin, and believed that a strong stimulus such as lymphatic massage in daily life was the only approach. However, with Shiseido's proprietary technology of visualizing cutaneous lymphatic vessels, it was confirmed that the lymphatic vessels circulate to the upper layer of the skin, suggesting that lymphatic vessels play an important role regarding the skin surface. Furthermore, in recent years, the aging mechanism of lymphatic vessels has been attracting attention in the medical field, such as the report that Schlemm's canal, which is regarded as a lymphatic vessel in the eye, becomes dysfunctional due to aged-related transformation*2 of lymphatic endothelial cells*3 and develops glaucoma.
Thus, we focused on this lymphatic vessel transformation and investigated the aging mechanism of lymphatic vessels in the skin for the purpose of improving lymphatic function and inhibiting skin aging.
*2 Transformation: The process of changing into a different kind of cell.
*3 Lymphatic endothelial cells: Cells that form lymphatic vessels. Compared to cells that form vascular endothelium, their characteristics are weak bond formation with cells and an ability to absorb larger molecules.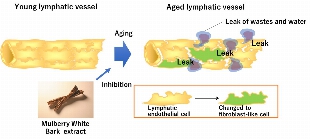 Figure 1. Overview of this research
Download Small Image[37.2KB]

Download Large Image[103KB]

Elucidation of aging mechanism of lymphatic vessels
To elucidate the aging mechanism of lymphatic vessels, we visualized the transformation of lymphatic endothelial cells in skin tissue via immunohistochemical staining, and observed a large number of aged lymphatic vessels in mature skin (Figure 2 left).
Thus, we compared the percentage of aged lymphatic vessels in young skin and mature skin between eight people in their 20s and ten people in their 40s to 60s, and found significant increase of aged lymphatic vessels in the mature skin group (Yoshimatsu et al., PLoS One 2020) (Figure 2 right).
Meanwhile, after aging lymphatic endothelial cells through continuous culture, it was confirmed that the expression of a lymphatic-specific gene (Prox-1) was significantly reduced and the cells changed into a different type of cell that has no lymphatic function (Figure 3). Furthermore, we found that transforming growth factor β (TGF-β), which triggers the aging and transformation of lymphatic endothelial cells, caused the lymphatic vessels to leak more easily and their function to deteriorate.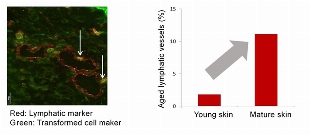 Figure 2. Aged lymphatic vessels (left) and comparison of aged lymphatic vessels by age
Download Small Image[28.8KB]

Download Large Image[70.3KB]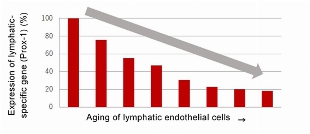 Figure 3. Decreased in gene expression over passage-dependent aging
Download Small Image[24.5KB]

Download Large Image[49.5KB]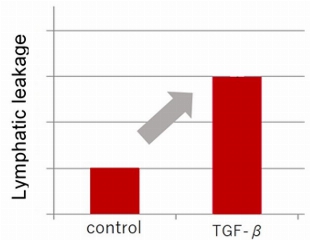 Figure 4. Lymphatic vessel dysfunction due to TGF-β
Download Small Image[31.7KB]

Download Large Image[22.7KB]

Search for drugs that inhibit aging of lymphatic vessels
In collaboration with Tokyo Medical and Dental University, we constructed an assay system to explore drugs that inhibit lymphatic aging, and consequently, discovered that Mulberry White Bark extract is highly effective in inhibiting the aging of lymphatic vessels (Figure 6).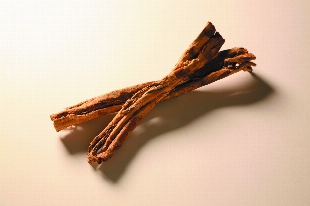 Figure 5. Mulberry White Bark
Download Small Image[44.2KB]

Download Large Image[1384KB]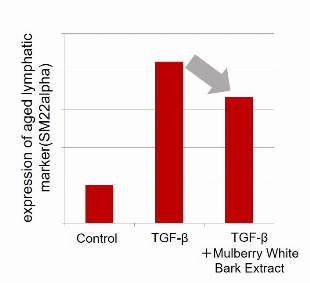 Figure 6. Inhibition of lymphatic aging by Mulberry White Bark Extract
Download Small Image[42.5KB]

Download Large Image[46.0KB]

Summary and future outlook
It was known that the density of lymphatic vessels in the skin decreased with age, however, its reason and mechanism were unknown. This time, our research revealed that the cells forming cutaneous lymphatic vessels accelerate aging by altering their traits, and lose their ability to collect waste products in the skin. Furthermore, Mulberry White Bark extract was found to have the effect of inhibiting lymphatic aging in terms of addressing age-related changes in lymphatic vessels.
Based on the results of this research, we will develop new skincare technology that focuses on the lymphatic function and leads to the improvement of skin aging.

[Reference: Related News Release]
Shiseido Becomes the First to Reveal the Relationship between Impaired Lymphatic Function and "Sagging" Skin (2015)
https://corp.shiseido.com/en/newsimg/archive/00000000001834/1834_a4z87_en.pdf

*The content of the release is correct as of the time of release, but please note that it may in some cases differ from the latest information.