May. 18, 2021
Publisher: Shiseido
R&D/Supply Network
Shiseido Develops Innovative Cleansing Water Utilizing Sponge Phase
~ Achieves high level of cleansing and refreshing, non-sticky feel ~
Shiseido Company, Limited ("Shiseido") has succeeded in generating a unique state of surfactant called a "sponge phase*1" in water and applying it to makeup remover. In recent years, many water-based or "micellar" cleansing waters have been launched on the market. While micellar solutions give a refreshing, non-sticky and moisturized skin feel after use, they contain almost no oily ingredients which play an important role in removing makeup. Because of that, there leave a technical point to be desired to improvement in terms of cleansing ability compared to other cleansing formulations. With the use of a sponge phase as water-based makeup remover, its unique mesh-like structure achieves not only a refreshing skin feel after use but also excellent cleansing ability. Shiseido will apply this technology to Clé de Peau BEAUTÉ MICELLAR CLEANSING WATER which will be launched in Japan in June and overseas in July 2021, and to future cleansing products.
This technology is scheduled to be presented at the 86th SCCJ (Society of Cosmetic Chemists of Japan) Research Symposium on July 15, 2021.
*1 Sponge phase: A state in which a surfactant assembly spread out, forming a network like a sponge. The area surface that blends with oil expands so that the surfactants blend with makeup more easily.
Micelle phase and sponge phase
Generally, water-based makeup removers are based on the "micelle phase", which is a self-assembly*2 of surfactants. The micelle phase is a state in which multiple surfactant molecules are assembled in water and dispersed as small particles. Used in makeup remover, the micelle phase provides an excellent skin feel after cleansing, but at the same time, there remain a technical point to be desired to improvement in terms of cleansing ability as yet, as the area that blends with oily ingredients such as makeup is limited to the inner part of the micelles. Meanwhile, the sponge phase, the focus of our development, is a self-assembly of surfactant molecules forming a mesh-like structure and containing a large amount of water, and it has a low viscosity and appears transparent like water. The sponge phase also has extremely low interfacial tension*3, raising expectations as a suitable self-assembly for cleaning. However, the range of compositions that can create a sponge phase in cosmetics formulations is very limited, and its practical application was thought to be impossible until now. At Shiseido, we verified the functions required for makeup remover and possible formulations using a sponge phase, and pursued the development of an innovative cleansing water formulation.
*2 self-assembly: A combination structure of several identical molecules by a weak force, such as surfactants and oils.
*3 Interfacial tension: The level of difficulty to blend with oil-based ingredients such as makeup. The lower the interfacial tension, the easier it is for oily ingredients to blend.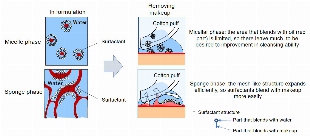 Figure 1. Comparison of micelle phase and sponge phase (image)
Download Small Image[38.6KB]

Download Large Image[140KB]

Functional evaluation of formulation with sponge phase
1. We evaluated the cleansing ability of a formulation with a sponge phase. In the test, we used cotton puffs each soaked with an equal amount of sponge phase formulation and our conventional formulation, then used them to wipe off foundation which was applied to white artificial leather several times, and observed the process of makeup removal. Results showed that the conventional formulation left some residual makeup, while the sponge phase formulation almost completely removed the foundation (Figure 2).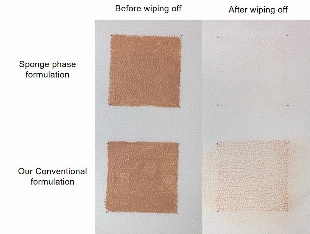 Figure 2. Comparison of cleansing ability between formulations
Download Small Image[51.8KB]

Download Large Image[140KB]

2. Next, we compared "skin feel after use" between sponge phase formulation and our conventional formulation by asking 100 women in their 20s and 30s to evaluate each formulation's usability and their skin condition after cleansing. Results showed that the sponge phase formulation was evaluated favorably in all categories (Figure 3). In particular, it surpassed the conventional formulation not only in the usability categories of "refreshing" and "non-sticky", which are important factors for cleansing water, but also in the categories of "skin brightened" and "skin dullness improved". These results can be attributed to the fact that the sponge phase in the formulation blends with oil easily and has high permeability into fine structure (low interfacial tension), thereby removing unnecessary part of stratum corneum on the skin.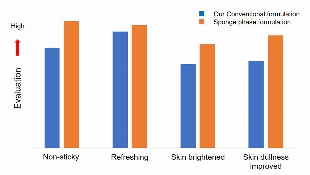 Figure 3. Evaluation of skin feel after use
Download Small Image[26.8KB]

Download Large Image[66.7KB]

In summary, we have achieved the use of a sponge phase in cleansing water formulation, which was previously thought never before possible, and successfully develop a cleansing water that provides both a pleasant feel after use and excellent cleansing ability. Going forward, Shiseido will continue to offer various approaches to achieve healthy, beautiful skin that match each consumer's lifestyle.

[Related News Release]
Shiseido Develops New Cleansing Oil That Can be Used with Wet Hands (2005)
https://corp.shiseido.com/jp/newsimg/archive/00000000000538/538_n8x58_jp.pdf (Japanese only)
*The content of the release is correct as of the time of release, but please note that it may in some cases differ from the latest information.