May. 6, 2021
Publisher: Shiseido
Management / Financial Result
Shiseido to Attend First China International Consumer Products Expo in Hainan, China
Shiseido Company, Limited ("Shiseido") will attend the First China International Consumer Products Expo ("CICPE") from May 7 to 10, 2021 in Hainan, China. To demonstrate Shiseido's Skin Beauty, the business focus of the company, in the China market, Shiseido will exhibit skincare brands BAUM and THE GINZA, which will be newly introduced into the China market, as well as other popular brands including prestige brands and those available on cross-border EC platforms. This year marks the 40th anniversary of Shiseido's entry to the China market in 1981, and the 40-year history of Shiseido in China will also be a feature at CICPE.

The Chinese Government has been strategically promoting trade and investment in Hainan, aiming at building a high-level Free Trade Port. CICPE, the first international expo to be held in Hainan, is part of the strategies, and attracts attention from all over the world. The Offshore Duty-Free Shopping Policy was officially launched in Hainan in 2012 and was further expanded in July 2020, bringing Hainan rapid economic growth in recent years.

Shiseido started to sell in Hainan in 1999 and opened its first duty-free counter in 2010 for brand SHISEIDO for international travelers. Over the past decade, Shiseido has expanded duty-free business in Hainan, both for international travelers and Offshore Duty-Free Shopping, and expects to operate more than 50 counters, up from its current 34, in Hainan by the end of 2021.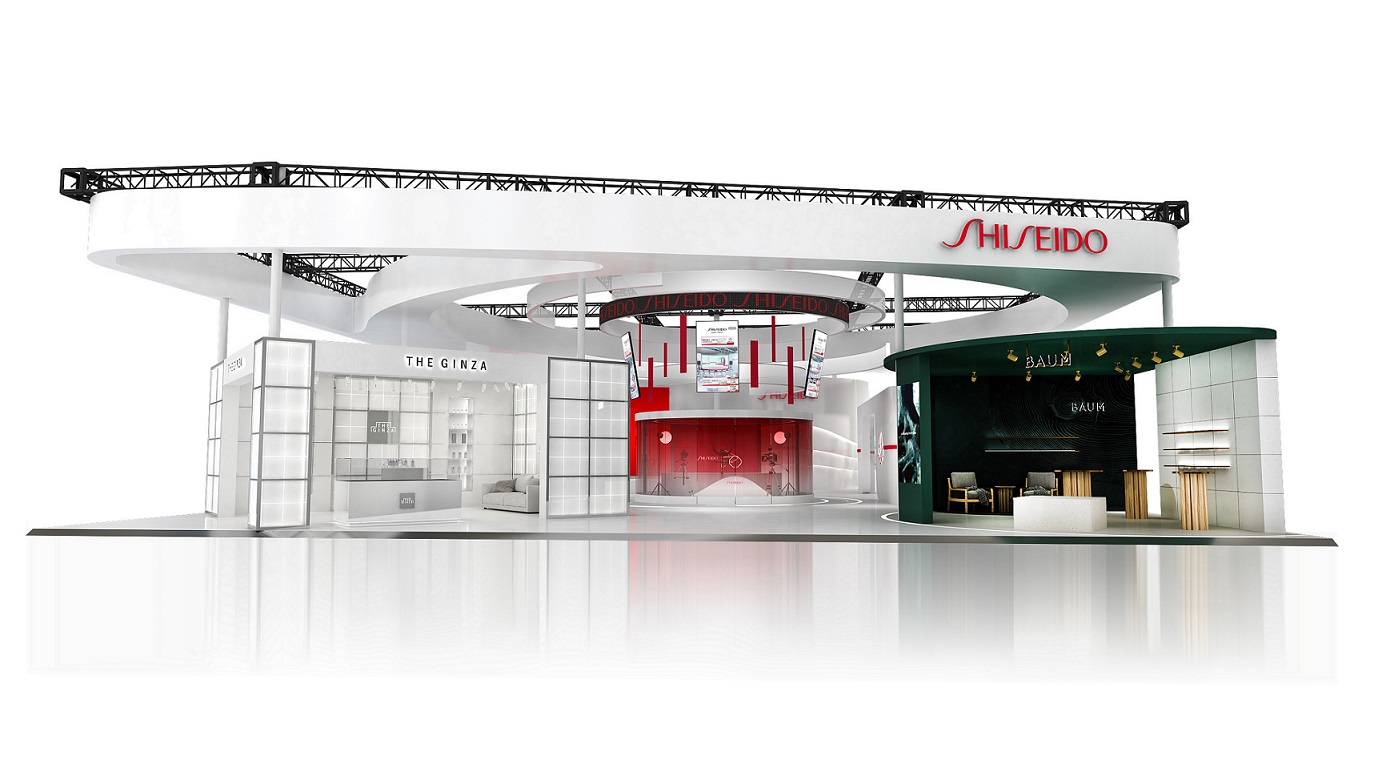 Shiseido booth design with "Skin Beauty Live Studio" concept
Download Small Image[194KB]

Download Large Image[1298KB]

Expo Overview
Venue: Hainan International Convention and Exhibition Center
Address: Binhai 258 Xiuying Avenue, Hainan, Haikou, China
Shiseido booth location: Building No. 5, 5T024
Booth space: 500 square meters
Main exhibition contents:
― Total 15 Shiseido Group brands, with focus on BAUM and THE GINZA
(BAUM, THE GINZA, Clé de Peau Beauté, DRUNK ELEPHANT, IPSA, ISSEY MIYAKE, Laura Mercier, NARS, narciso rodriguez, SHISEIDO, EFFECTIM, ANESSA, d program, ELIXIR, HAKU, MAQuillAGE, Shiseido Professional, The Collagen)
― Shiseido China 40th anniversary
*The content of the release is correct as of the time of release, but please note that it may in some cases differ from the latest information.