Dec. 10, 2020
Publisher: ShiseidoShiseido Japan
Product / Brand
Pleasant fragrance. Smoothness. Strength. A hand cream from Ultimune is now available.
Moisturizes and protects the skin from dryness and other external damage, leading to smoother, more beautiful hands.
Shiseido will launch Power Infusing Hand Cream [one product in total] from the Ultimune skincare series, the iconic brand of SHISEIDO, which is sold in 88 countries and regions around the world, on Tuesday, December 1, 2020, in Japan. The product will be sold at approximately 380 stores, mainly department stores nationwide, as well as at SHISEIDO's official website and Shiseido's comprehensive beauty website "Watashi+" (Distributed by Shiseido Co., Ltd.) (International).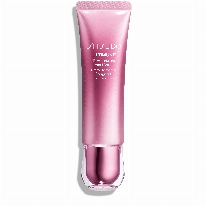 SHISEIDO Ultimune™
Download Small Image[15.7KB]

Download Large Image[971KB]

◆ In this new lifestyle, the daily routine of washing hands frequently and disinfecting with alcohol can be hard on your hands.
This hand cream will lead you to solid beauty.
◆ SHISEIDO's best-selling serum "Ultimune™ Power Infusing Concentrate N " sells one bottle every 7.1 seconds* worldwide. Power Infusing Hand Cream is a highly functional hand cream that protects and smooths the skin against dryness and other external damage, while retaining its pleasant fragrance.
※Number of shipments January to December 2019 (calculated in 24 hours per day)
Product Features
A healthy, moisturized hand is one that has the ability to protect the skin from dryness and other external stimuli. However, dry and rough skin on hands due to handwashing or disinfection with alcohol can create gaps in the stratum corneum of the skin's surface,
making the skin prone to damage. SHISEIDO focuses on the protective functions of hand skin against damage. In addition to the ImuGeneration Technology™ in ULTIMUNE serum, the new hand cream to be launched is equipped with a new technology called "Multi-Defense Shield". Its moisturizing effect protects the skin's barrier function by retaining moisture in the stratum corneum, while covering the surface of the skin with oil to protect it from the adhesion of airborne particles such as pollen, dust and dirt.

●Item list
SHISEIDO Ultimune™ Power Infusing Hand Cream
<Hand cream>
50g 2,000yen(2,200yen including tax)

*The content of the release is correct as of the time of release, but please note that it may in some cases differ from the latest information.