Jun. 10, 2019
Publisher: Shiseido
Top Hair and Makeup Artist Hirofumi Kera "Cross-Border" Exhibition
–The first exhibition at a public museum in Japan–
Shiseido top hair and makeup artist Hirofumi Kera*1's exhibition titled "May I Start? Hirofumi Kera's Cross-Border Hair & Makeup" will be held from Saturday, July 6, 2019, to Sunday, September 1, 2019 at the Museum of Modern Art, Saitama (Saitama City). Kera has cultivated his hair and makeup skills and sense through advertisements, fashion shows such as Paris Fashion Week, and collaborations with contemporary art, etc., expanding their range of expressions. His works, which are produced jointly with artists in various fields and go beyond stereotypical ideas in hair and makeup, are highly recognized by the Museum of Modern Art in Saitama, and it was decided that Japan's first makeup and hair artist's exhibition would be held at the public museum.
In April 2019, Shiseido defined its corporate mission as "BEAUTY INNOVATIONS FOR A BETTER WORLD." From here on, we will contribute to creating a society where people around the world can stay healthy and beautiful both physically and mentally, and live their everyday lives positively, through all our activities including hair and makeup.

About Hirofumi Kera
Kera joined Shiseido in 1992, and belongs to the Shiseido Beauty Creation Center*2. He provides hair and makeup for a number of advertisements and magazines, and fashion shows including Paris Fashion Week as chief stylist.
In addition, through collaboration with Japan's leading artist Yasumasa Morimura, photographer and flower arrangement artist Joichi Teshigahara, and others, Kera captures diverse aesthetic values and needs and attempts to create innovations that break stereotypical ideas.
Kera is a director of Intercoiffure JAPAN, Deputy Chairman of the New Hair Mode Creation Setting Committee of NHDK (Nihon Hair Design Kyokai), and Shiseido Beauty Academy Technical Director, as well as a senior certified instructor at the Japan Beauty Method Association (general incorporated association), among other roles. He is from Niigata Prefecture.
Outline of the exhibition
The exhibition is an introduction to Kera's creations from an overall perspective, ranging from past advertisements to various collaborative works that go beyond the bounds of hair and makeup. In addition, a new large-scale video installation created in collaboration with fashion designer Mikio Sakabe will be unveiled.

♦Name:"May I Start? Hirofumi Kera's Cross-Border Hair & Makeup"
♦Venue:Museum of Modern Art, Saitama (9-30-1, Tokiwa, Urawa-ku, Saitama-shi, Saitama)
♦Period:Saturday, July 6, 2019 – Sunday, September 1, 2019
Open: 10 a.m. – 5:30 p.m. (Entry into the exhibition room will be allowed until 5 p.m.)
Closed: Mondays (Open on July 15 and August 12)
♦Organizer:Museum of Modern Art, Saitama
♦Special cooperation:Shiseido Company, Limited
♦Production cooperation:Crafty Co., Ltd., NANASAI CO., LTD., Color Science Labo Inc.
♦Co-sponsor:JR East Omiya branch, FM NACK 5
♦Venue layout:Kei Kaihoh (Kei Kaihoh Architects)
♦Admission:1,100 yen (880 yen) for adults, 880 yen (710 yen) for college and high school students
* Prices in parentheses indicate admission fees for groups of 20 or more people
♦URL:http://www.pref.spec.ed.jp/momas/?page_id=61

"IZANAGI" April 2015 issue
Download Small Image[49.6KB]

Download Large Image[574KB]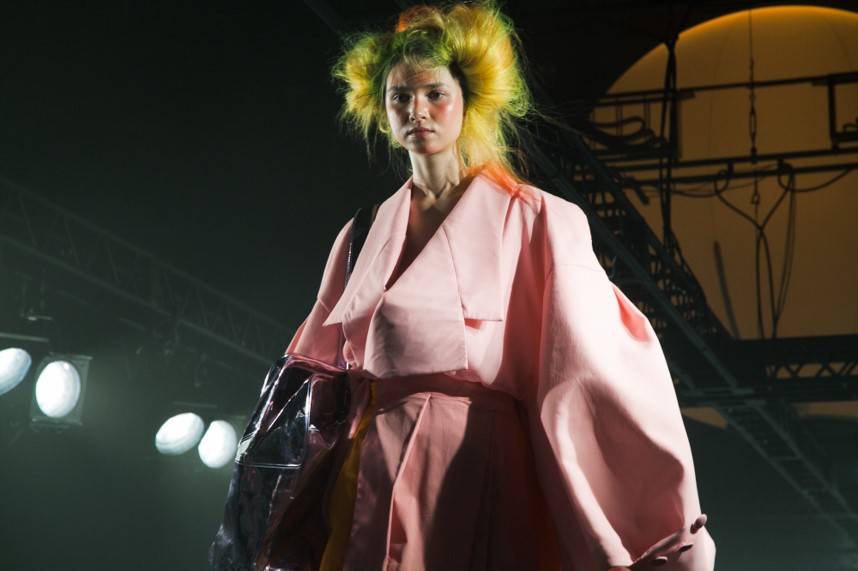 MIKIO SAKABE 2018 Spring and Summer Collection
Download Small Image[73.4KB]

Download Large Image[548KB]

Main features of the exhibition
■ Fashion and hair makeup
Kera has supported the expressions of numerous brands through hair and makeup backstage at fashion shows such as Paris Fashion Week and Tokyo Fashion Week and for season looks and catalogues. From a number of brands at home and abroad, the exhibition will introduce his works for the five brands of ANREALAGE, SOMARTA, MIKIO SAKABE, writtenafterwards, and LIMI feu, along with wigs, head pieces and production materials. The exhibition will provide an opportunity to think about the current state of fashion from the perspective of hair and makeup.

■ New video installation co-created by Hirofumi Kera and Mikio Sakabe
The core of the exhibition is new video installation "FACE" created in collaboration with fashion designer Mikio Sakabe for the exhibition. Kera was in charge of hair and makeup and Sakabe was responsible for the styling of clothes. They expressed how the power of hair and makeup changes the face of a woman into faces of various women by using about 40 display monitors. Their free creativity and excellent techniques show the power and possibilities of hair and makeup.

■ Introduction to diverse collaborative works from an overall perspective
In 2013, Kera provided hair and makeup for the first time for new works in Yasumasa Morimura's exhibition titled "Las Meninas Renacen de Noche (In Praise of Velázquez: Handmaidens Reborn in the Night)" held at the Shiseido Gallery. His excellent techniques to embody the artist's images garnered trust from Mr. Morimura. Kera has been involved in Morimura's works ever since, such as the "Self-portrait as art history" series. In addition, Kera produced the head part of a bunraku puppet and offered it for a performance by puppet master Kanroku, and worked on a joint "flower" themed project with flower arrangement artist and photographer Joichi Teshigahara. In this way, Kera engages in activities that remodel the established concept of hair and makeup through collaboration with creators in various fields.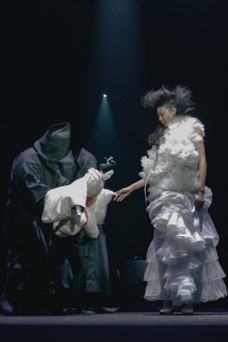 Shiseido Professional Beauty Congress 2019
Download Small Image[14.5KB]

Download Large Image[654KB]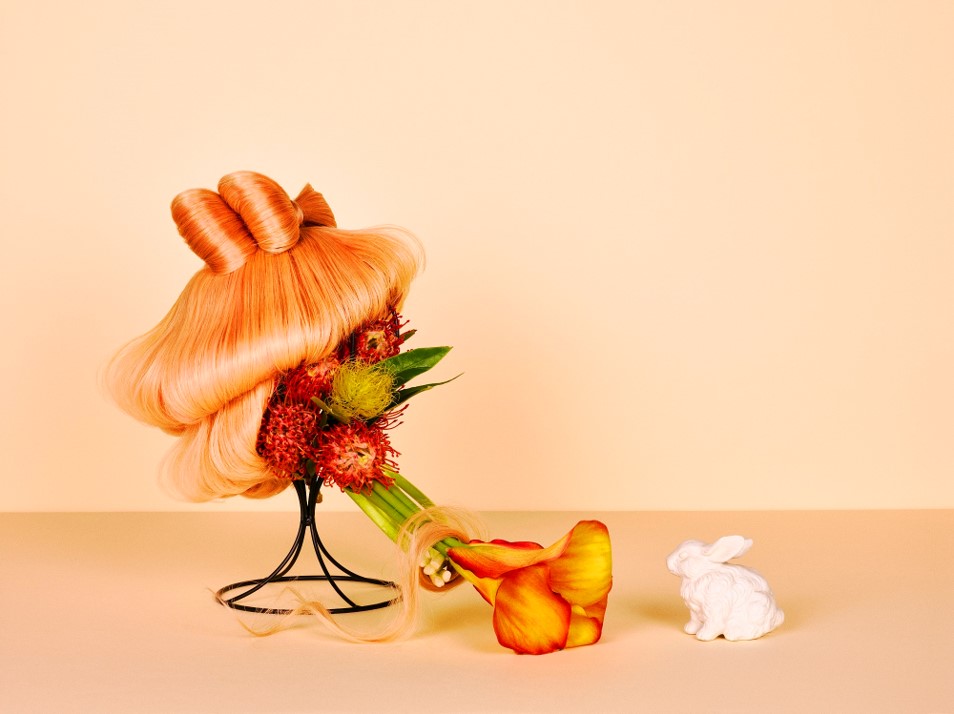 Hirofumi Kera x Joichi Teshigahara, "Flowers" 2019
Download Small Image[76.3KB]

Download Large Image[736KB]

When using images, please make sure to provide caption credits for them. Cropping and text overlay is not permitted.

*1 Shiseido top hair and makeup artist
Shiseido's top hair and makeup artists have the highest-level techniques among Shiseido's beauty technical professionals. They make efforts to increase Shiseido's brand and corporate values by creating advanced beauty and sharing it globally. In addition, their mission is to contribute to the development of the entire beauty industry. At present, there are eight Shiseido top hair and makeup artists including Kera.

*2 Shiseido Beauty Creation Center
About 40 professional hair and makeup artists belong to the center at present. They engage in hair and makeup for advertisements and product color creation, while working backstage at fashion designer collections held in and outside Japan, such as New York, Paris and Tokyo. Through their work, they share the latest trend information globally.

*The content of the release is correct as of the time of release, but please note that it may in some cases differ from the latest information.