Visitor Information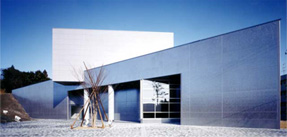 The Shiseido Corporate Museum was founded in 1992 to mark the 120th anniversary of Shiseido's founding. It houses a collection of products and promotional items from the company's long history, collecting all of these and a variety of other materials in one place to preserve and display them to the public.
This collection traces Shiseido's history from its founding in 1872 as Japan's first Western-style pharmacy to its current identity, including promotional artifacts like product packaging, posters, newspaper and magazine advertisements, and television commercials, exhibits showing changes to the company's beauty consultant uniforms, and items showing changes that have occurred with Shiseido and Japanese cosmetic culture.
Selling Shiseido—Cosmetics Advertising & Design in Early 20th-Century Japan
Shiseido's marketing materials have been used as lecture materials by the Massachusetts Institute of Technology (MIT), and these are offered to the world on MIT's free online course website (Open CourseWare, or OCW). This represents the first instance of MIT studying a Japanese company as a means of learning about the history and culture of Japan.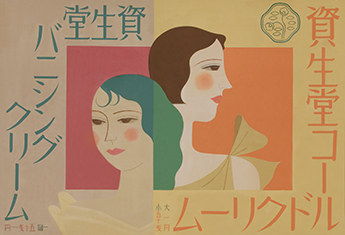 This course, the title of which is "Selling Shiseido—Cosmetics Advertising & Design in Early 20th-Century Japan," was compiled under the supervision of MIT professor John Dower (Contemporary Japanese History Department). To create this course MIT spent about two years sifting through over 20,000 pieces of image data preserved in the Shiseido Corporate Museum, assembling about 300 of them as visual references, accompanied by an essay text written by Duke University graduate school associate professor Gennifer Weisenfeld (Art, Art History & Visual Studies Department).