A skin tone-evening liquid foundation with a dewy sensation designed for vitiligo.
Specially formulated to minimize the look of vitiligo for a natural-looking finish. Resists sweat, water, sebum and product transfer. The even complexion lasts for hours. Buildable to match a wide range of skin tones. A brush is included.
Perfect Cover
Foundation VV
Comes with a special brush
1 shade 18mL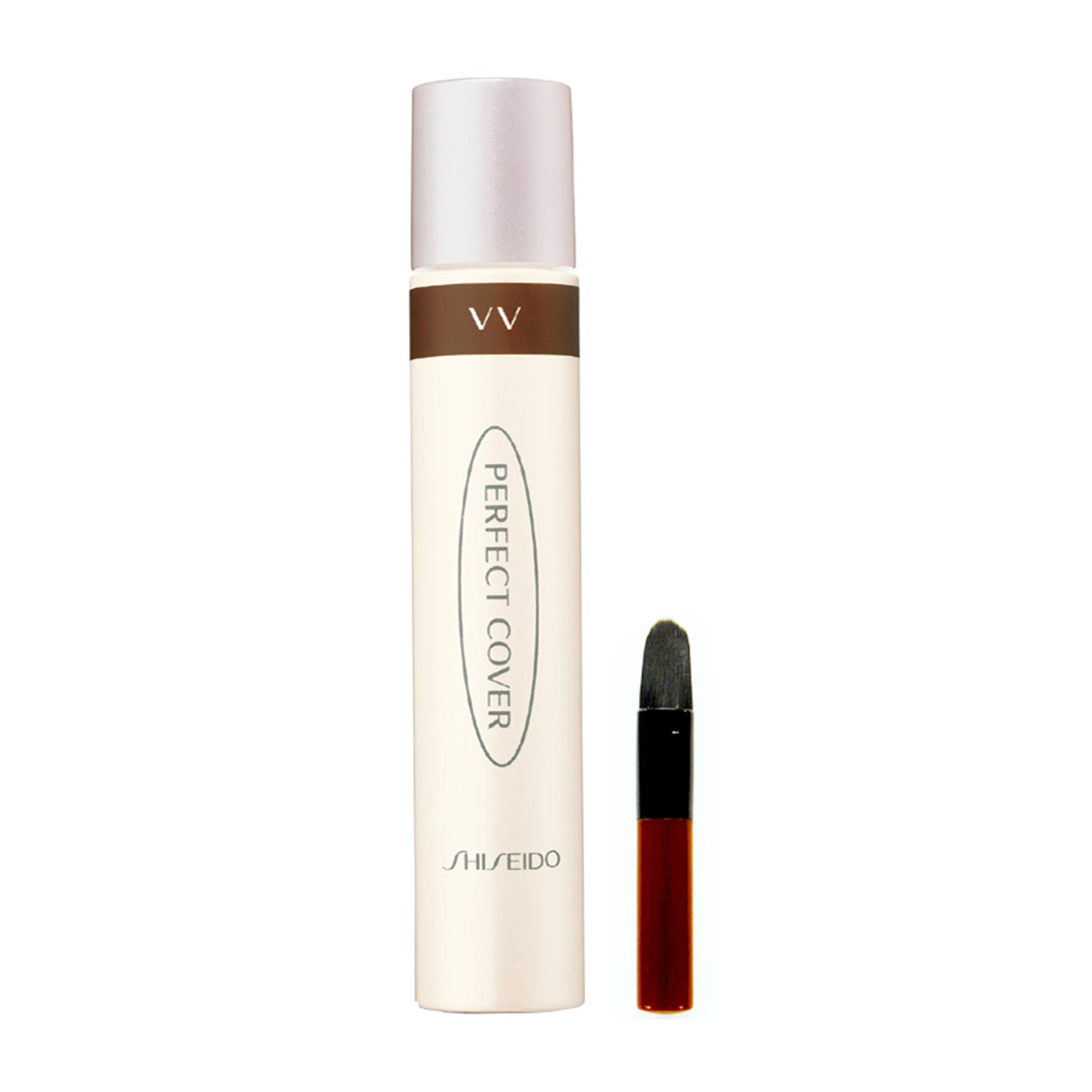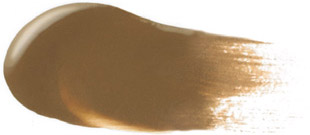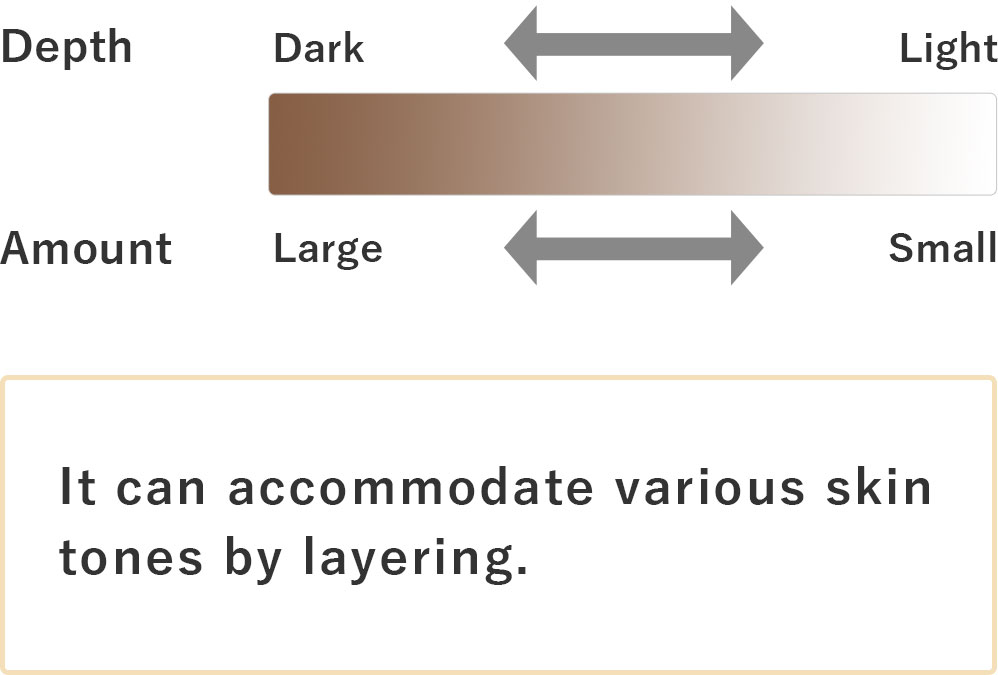 The secrets behind Perfect Cover Foundation VV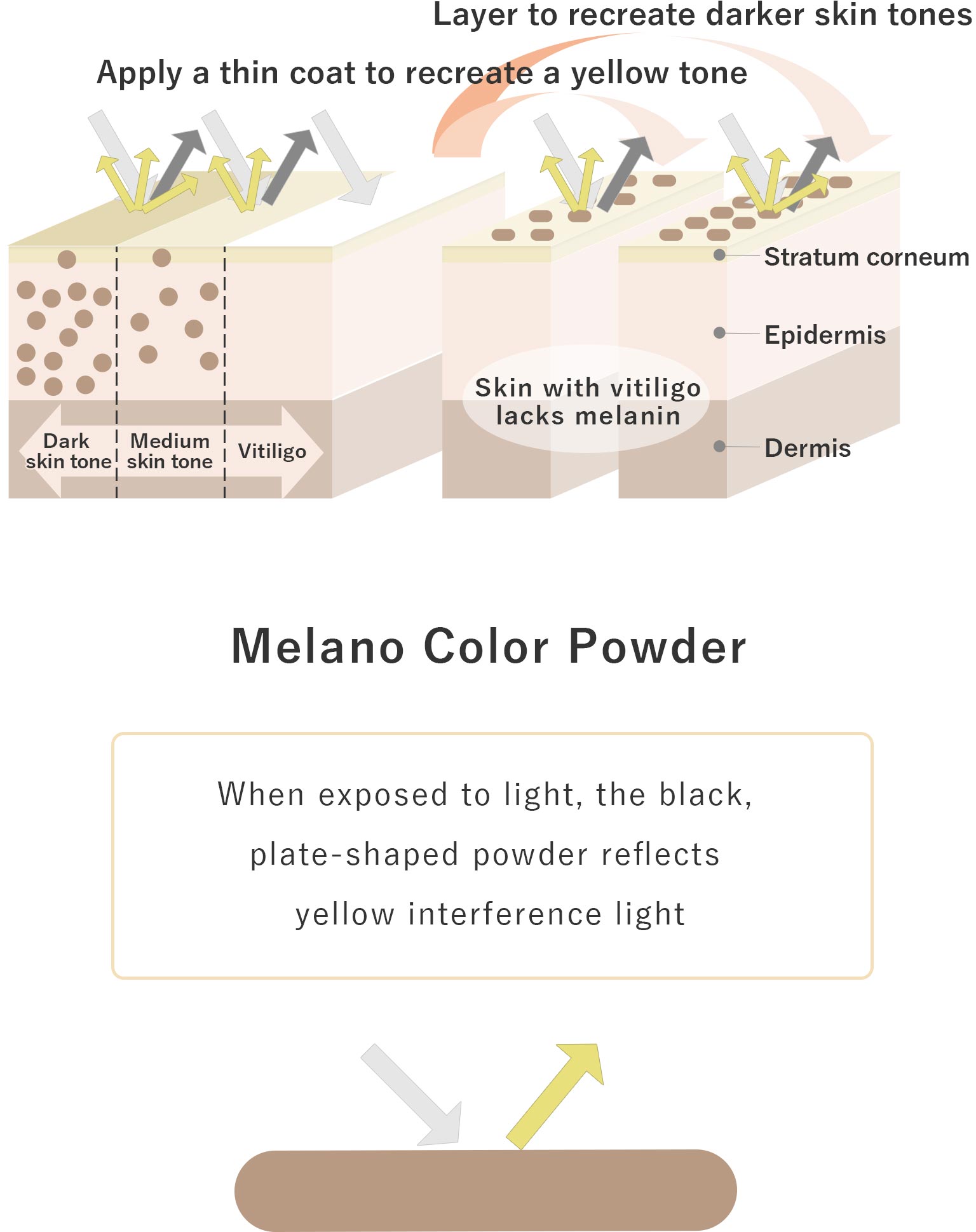 Handling of the brush
Care after use

Wipe with tissue

After use, thoroughly wipe the brush with a tissue gently, before the foundation dries out, and store.

If the brush becomes caked with foundation

(*1) Dissolve the foundation

Using a cotton pad soaked with an oil-based makeup remover, dissolve the foundation remaining in the brush (*1).
Then, wash the brush with a brush cleaner or mild detergent diluted with water*, and rinse thoroughly. Pat dry with a towel, etc., and air-dry in the shade. Allow to dry completely before storing and further use.
(For best results, deep clean the brush once a week.)

Do not wash the brush with water before the step (*1). * Do not use hot water.
The Life Quality Makeup consultations are available at retailers of Perfect Cover and the Shiseido Life Quality Beauty Center.