A long-lasting loose powder for an impeccable fit and a smooth texture.
Goes on like a thin veil and stays on your skin, not on clothes or towels. Absorbs excess sebum and blurs the pores, fine lines and uneven surfaces, giving your skin a lasting glow and clarity.
Perfect Cover
Powder MV (Fitting)
1 shade (lucent beige) 10g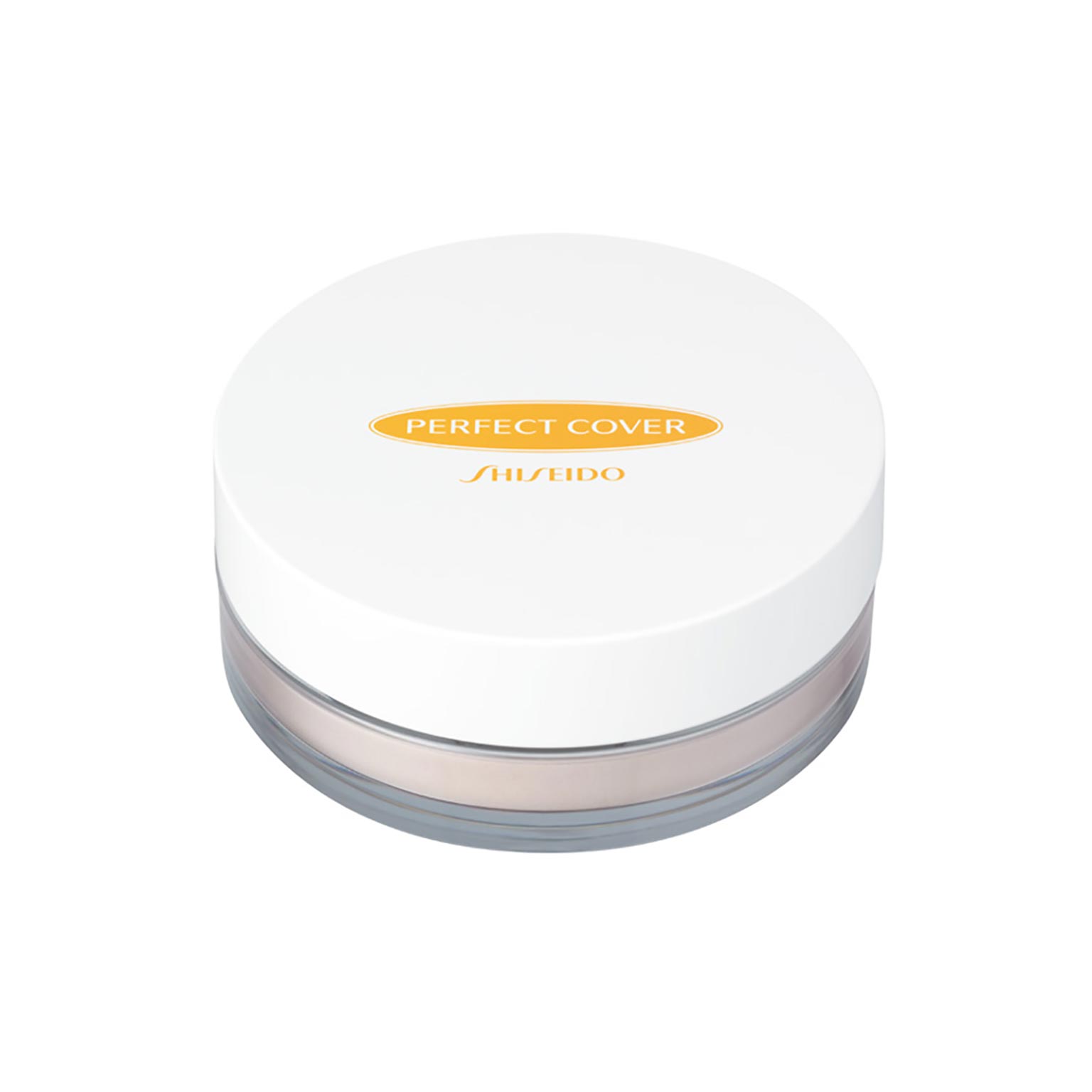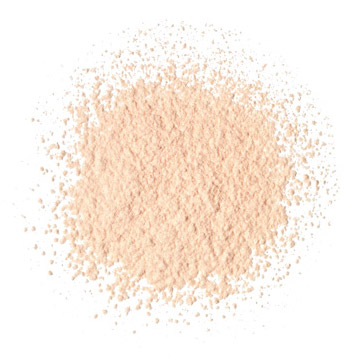 Finish
Foundation MV

Foundation MV + Powder MV
How to use
First, apply powder lightly on the area covered by foundation. Spread powder smoothly and evenly all over your face. Carefully apply powder on narrow areas, including areas around your eyes, mouth, and nostrils, using a folded puff.
The secrets behind Perfect Cover Powder MV
Translucent Fit Powder
This thin, flat, powder is highly translucent and easily adheres to the skin.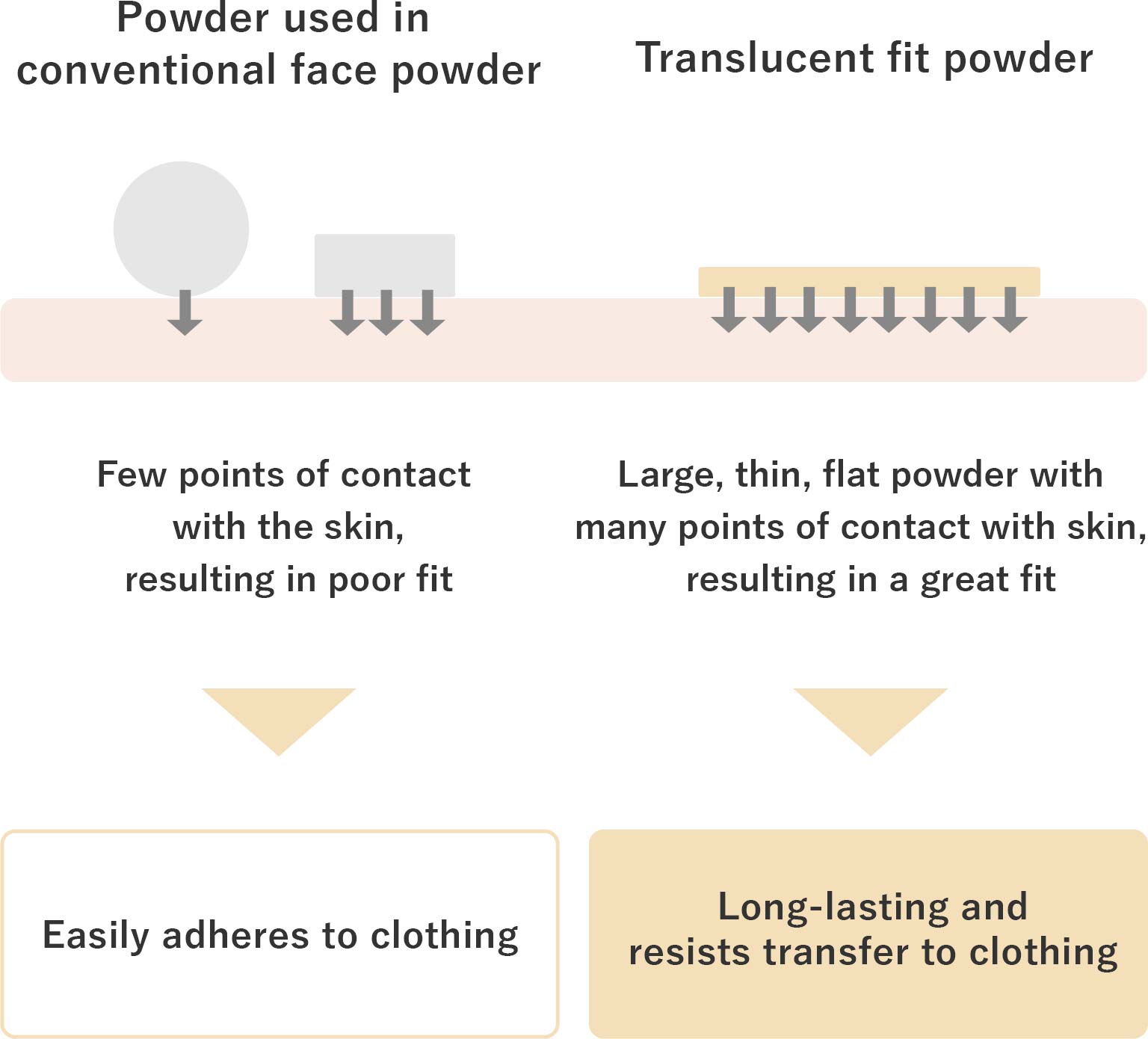 Sebum Absorption Powder
This porous, spherical powder fills gaps in pores and skin unevenness, and diffuses light.