Collaboration with UN Women / Promotion of Gender Equality
Collaboration with UN Women
Shiseido has signed an agreement with UN Women, making it the first Japanese company to commit itself to lead the promotion of gender equality in Japan.
Joint Efforts with UN Women
In 2017, Shiseido signed an agreement with UN Women (the United Nations Entity for Gender Equality and the Empowerment of Women) and committed itself to lead the promotion of gender equality in Japan where the gender gap is still pervasive. The present agreement was reached as both parties pursue the same cause: Shiseido actively supports women's advancement while UN Women centers its efforts on gender equality and the empowerment of women worldwide.
Going forward, Shiseido will continue to promote the UN Women's HeForShe

initiative inside and outside the Company, as well as organize workshops for young people to discuss how to address gender issues, aiming to realize a society where each and every individual can make their own life choices and fulfill their potential regardless of gender.
[Related links] Shiseido News Release

What is HeForShe?
HeForShe is a solidarity campaign for gender equality launched by UN Women in 2014. Its aim is to encourage all people, men as well as women, around the world to take voluntary actions to achieve a gender-equal society.
We collect commitments from supporters of this campaign. The beliefs and actions of individuals play an important role in achieving gender equality. If you support the campaign, please add your commitment to HeForShe. Shiseido has started campaign for employees worldwide since 2017. 2,230 employees agree and sign this activity.
Click here for details of HeForShe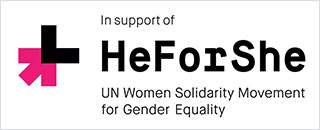 Awareness-Raising Workshops on Gender Equality for Senior High School Students
Shiseido aims to achieve a society in which all people shine as they like through promotion of gender equality and other issues within and outside the company.
In particular, we promote "Awareness Raising Workshops on Gender Equality" for young people who will forge the future, having collaborated with UN Women since 2017 on the subject of Japanese society where gender issues persistently remain.
These workshops are programs to study familiar gender issues, discuss what we should do to live a life that is true to ourselves without being swayed by social stereotypes, and present solutions for these issues to the public.
On October 6th, 2019, we held a joint event with UN Women at the United Nations University in Tokyo, where students presented solutions to gender issues. Under the theme of "Considering SDG issues from the perspective of gender equality," 33 high schools across Japan participated in the program. On the day of the event, eight representative schools which made it through a rigorous selection process each recommended unique solutions. Participants such as commentators from government agencies, private companies, and NPOs, etc. gave encouraging comments to the students, stating, "I was very impressed with your activities. I hope you will continue to play a role as a leader in promoting gender equality."
Students who participated in the workshop said, "I was able to think about gender issues from various viewpoints and was motivated to continue various activities after receiving various reviews."
Shiseido will continue to work hard to achieve a true diverse and gender-equal society together with young people who will forge the future.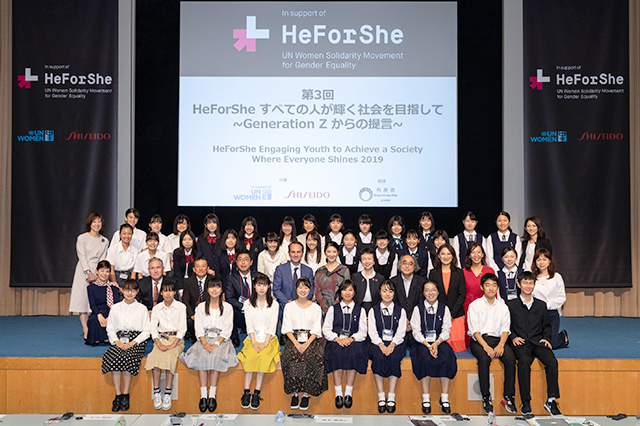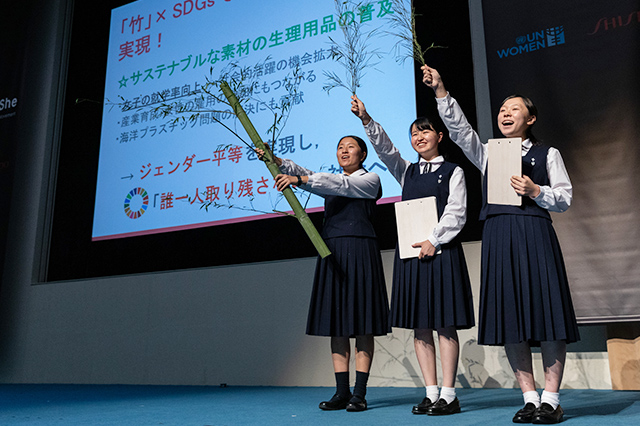 Target and result
・Target: Raising gender equality awareness for 1,500 people in 2017-2019 (As of the end of October in FY2019, reached 910 people; cumulative total 1,915 people)

・Result in FY2019: Supporting students of 33 high schools across Japan