Activities for Children
We carry out activities to give opportunities to children so that they can gain the right knowledge through various experiences.
Activities to Provide Beauty Information to the Next Generation
The number of children with skin problems such as rough skin is increasing, caused by their random use of cosmetic products at a younger age. To address this issue, Shiseido is disseminating daily beauty information for children, including face washing and UV-protection methods in an easy-to-understand manner, thereby enabling children to protect healthy skin on their own.
The initiative launched in 2009, and we have reached out to about 6000 children in total.
For details, please refer to Social Data.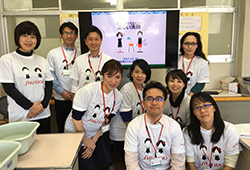 Onsite Education Activities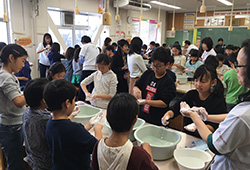 Shiseido Kodomo Seminar
Shiseido Kodomo Seminar is a free, onsite class given at elementary schools all over Japan. We provide prepubertal fourth- to sixth-grade students with information on skin and hygiene as well as on correct skincare methods as a lifelong habit through hands-on practice.
Knowledge about taking care of the skin, keeping the skin clean and about correct methods to protect the skin would encourage children to solve their future skin problems, such as pimples and roughness, without unduly worrying or being over self-conscious. We believe that will accordingly improve their confidence.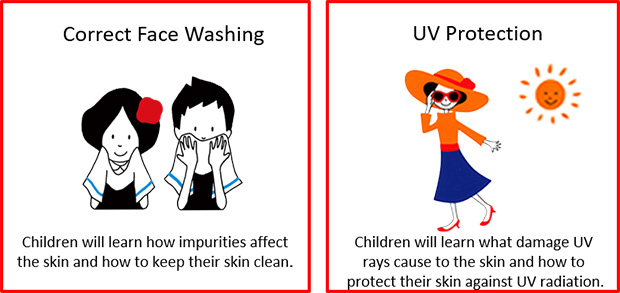 School Health Committee
We present a lecture entitled "For your healthy days – UV protection and correct facial cleansing" at the School Health Committee meetings attended by parents and teachers.
School Health Committee is a meeting organized mainly by nursing teachers of each local school. School doctors such as physicians, otolaryngologists, ophthalmologists, dentists or pharmacists give presentations on students' health and growth status with the aim of providing information to be shared by teachers and parents.
Recognizing the seminar as a supporting tool to promote health education at elementary schools, we present lectures with some demonstrations for adults, who are close to children, on UV protection and the importance of facial cleansing, which are key contents of our Kodomo Seminar.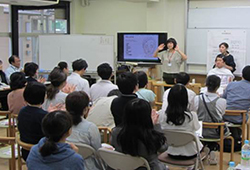 Nursing Teachers' Study Meeting
We present a lecture entitled "For your healthy days – UV protection and correct facial cleansing" at Nursing Teachers' Study Meeting attended by nursing teachers of elementary and junior high schools.
Nursing Teachers' Study Meeting is a study group of nursing teachers organized by each municipality. We present a lecture on UV protection and correct facial cleansing with many hands-on demonstrations aiming to broadly deliver information useful to protect children's healthy skin.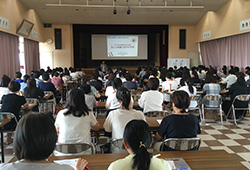 Website
Beauty and lifestyle information for children is available on our website, "Kirei Club for Kids."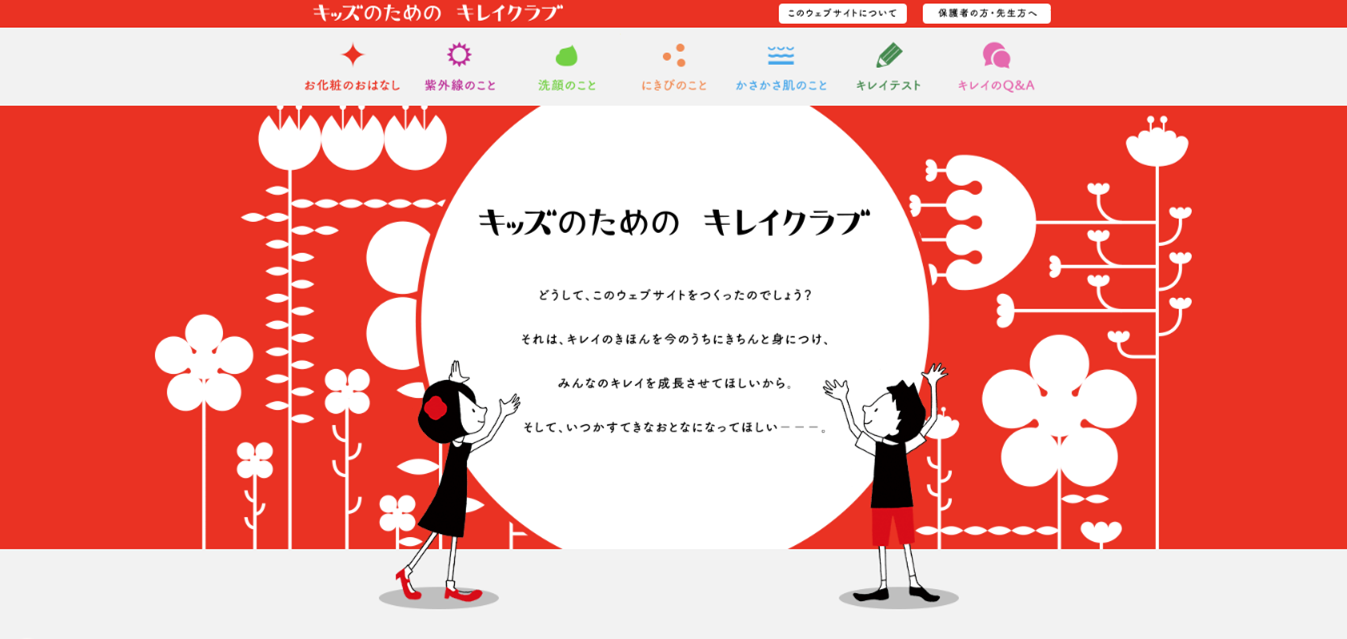 Educational Materials for Supporting Healthcare Lessons
To support healthcare lessons, we provide free of charge visual educational materials (DVDs) and leaflets to be distributed to children.